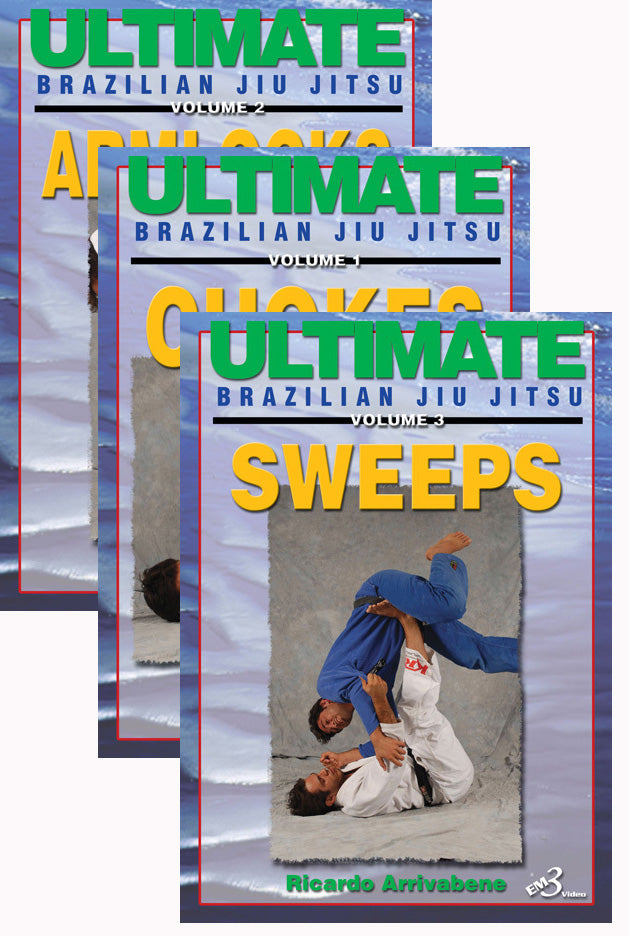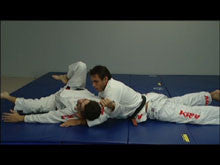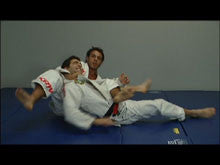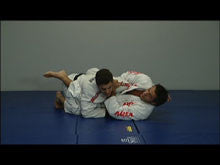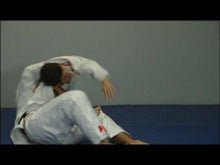 Ultimate Brazilian Jiu-jitsu 3 DVD Set: Ultimate Chokes, Armlocks, Sweeps by Ricardo Arrivabene
Regular price
$79.00 USD
Sale price
$69.95 USD
Ricardo Arrivabene has firsthand knowledge of the effectiveness of the techniques presented in these DVDs. Today, martial artists of many styles have learned the art of Brazilian Jiu Jitsu to improve their knowledge of ground fighting.

Included in this series are the most important criteria to learn to develop the important techniques of armlocks, chokes and sweeps as used in the art of Brazilian Jiu Jitsu. Master Arrivabene shares with you the knowledge he has gained through personal experience in the elite of BJJ competition. This DVD series has a great deal to offer to all grappling students, from beginner to black belt level; it also is a unique and enjoyable way to learn about the true and devastating techniques of Brazilian Jiu Jitsu.

Ricardo Arrivabene is a professional Brazilian Jiu Jitsu instructor and acclaimed champion who began his martial arts training in Brazil. His extensive knowledge of Brazilian Jiu Jitsu allowed him to win many championships. Mr. Arrivabene has shared many hours of extensive training with the top names of Brazilian Jiu Jitsu and is one of the most sought-after instructors in the world.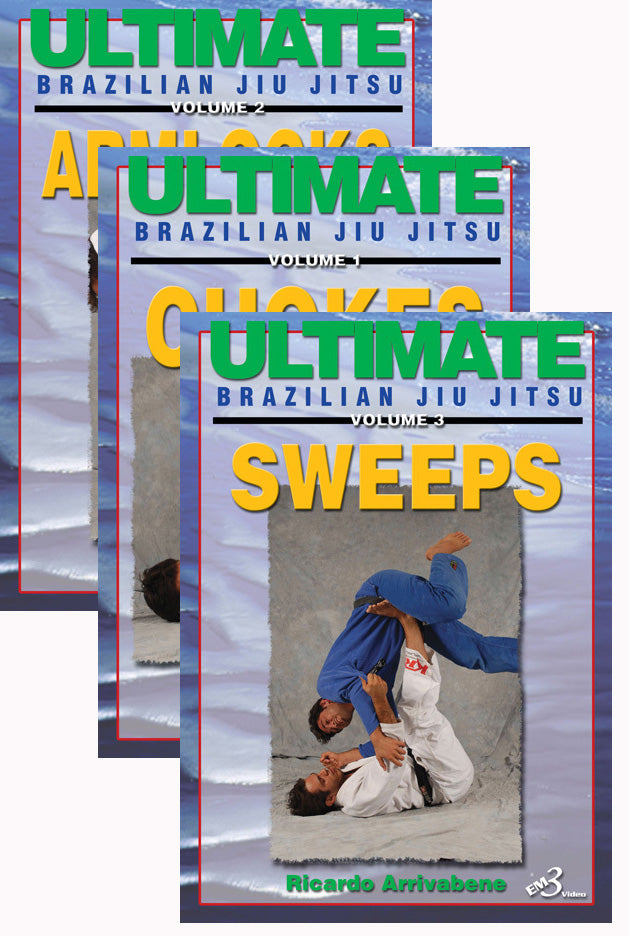 Ultimate Brazilian Jiu-jitsu 3 DVD Set: Ultimate Chokes, Armlocks, Sweeps by Ricardo Arrivabene
Regular price
$79.00 USD
Sale price
$69.95 USD
Ten stars out of five
Ten stars out of five. Great DVD set, Ricardo shows an amazing level of skill in BJJ, the only downside is that it has no access menus for each tecnique or even section of the DVD. Regardless this minor problem this set is highly recommended.