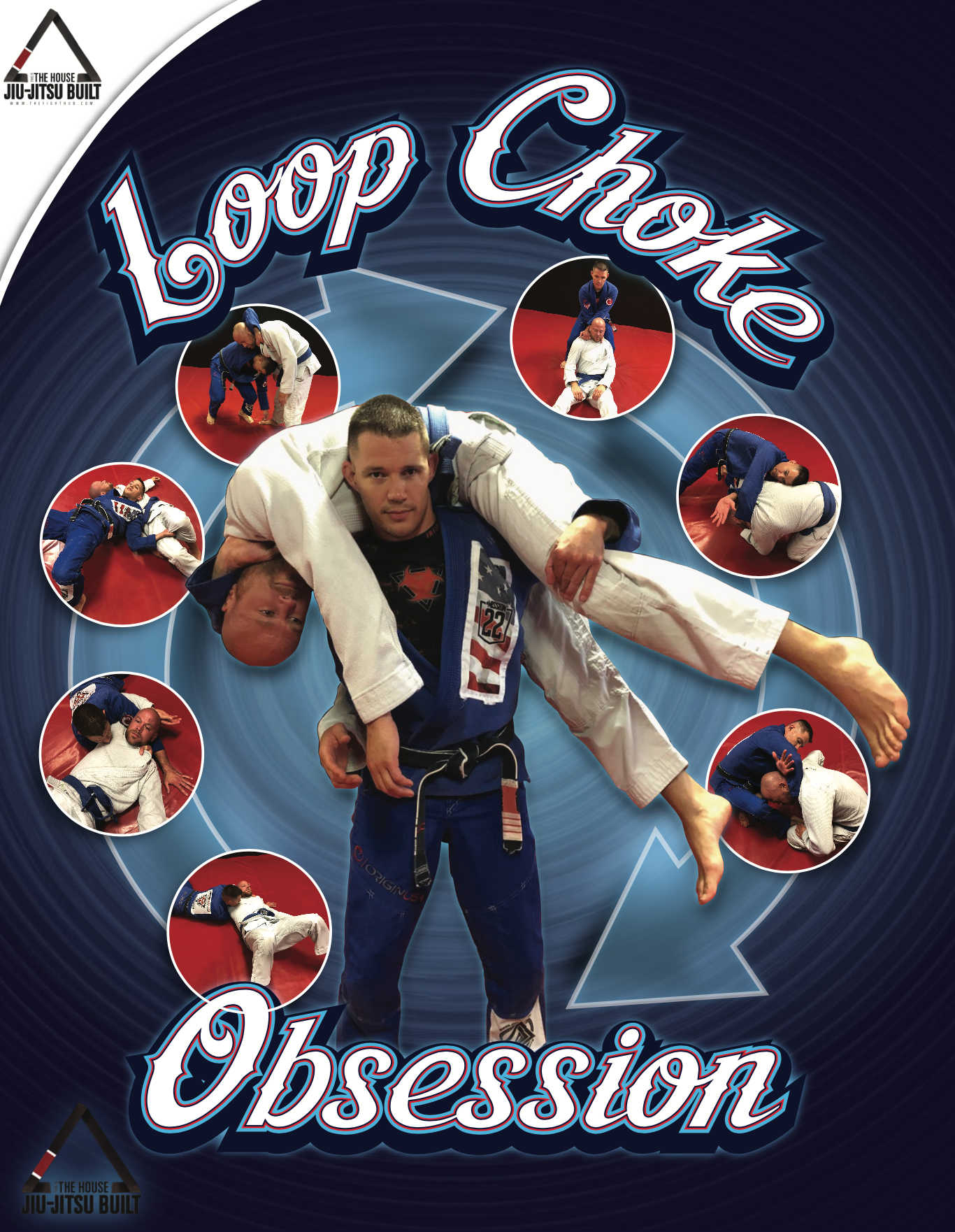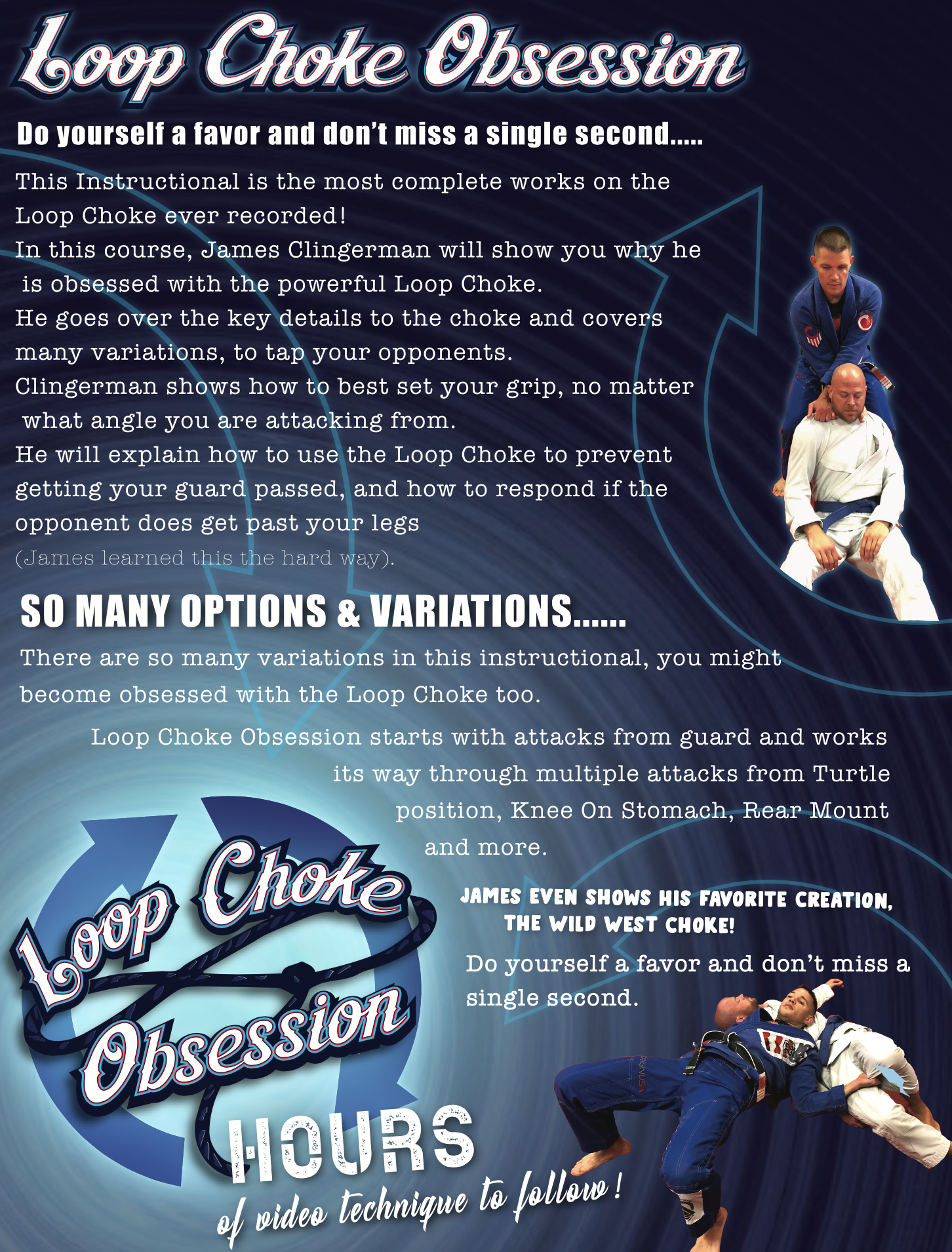 The Loop Choke Obsession DVD by James Clingerman
Regular price
$69.95 USD
Sale price
$54.99 USD
This instructional is the most complete work on the loop choke ever recorded! In this course, James Clingerman will show you why he is obsessed with the powerful loop choke. He goes over the key details to the choke and covers many variations to tap your opponents.

Clingerman shows how to best set your grip, no matter what angle you are attacking from. He will explain how to use the loop choke to prevent getting your guard passed, and how to respond if your opponent does get past your legs (James learned this the hard way).

So many options and variations…
There are so many variations in this instructional, you might become obsessed with the loop choke too. Loop Choke Obsession starts with attacks from the guard and works its way through multiple attacks from turtle position, knee on stomach, rear mount, and more.

James even shows his favorite creation, the Wild West Choke! Do yourself a favor and don't miss a single second!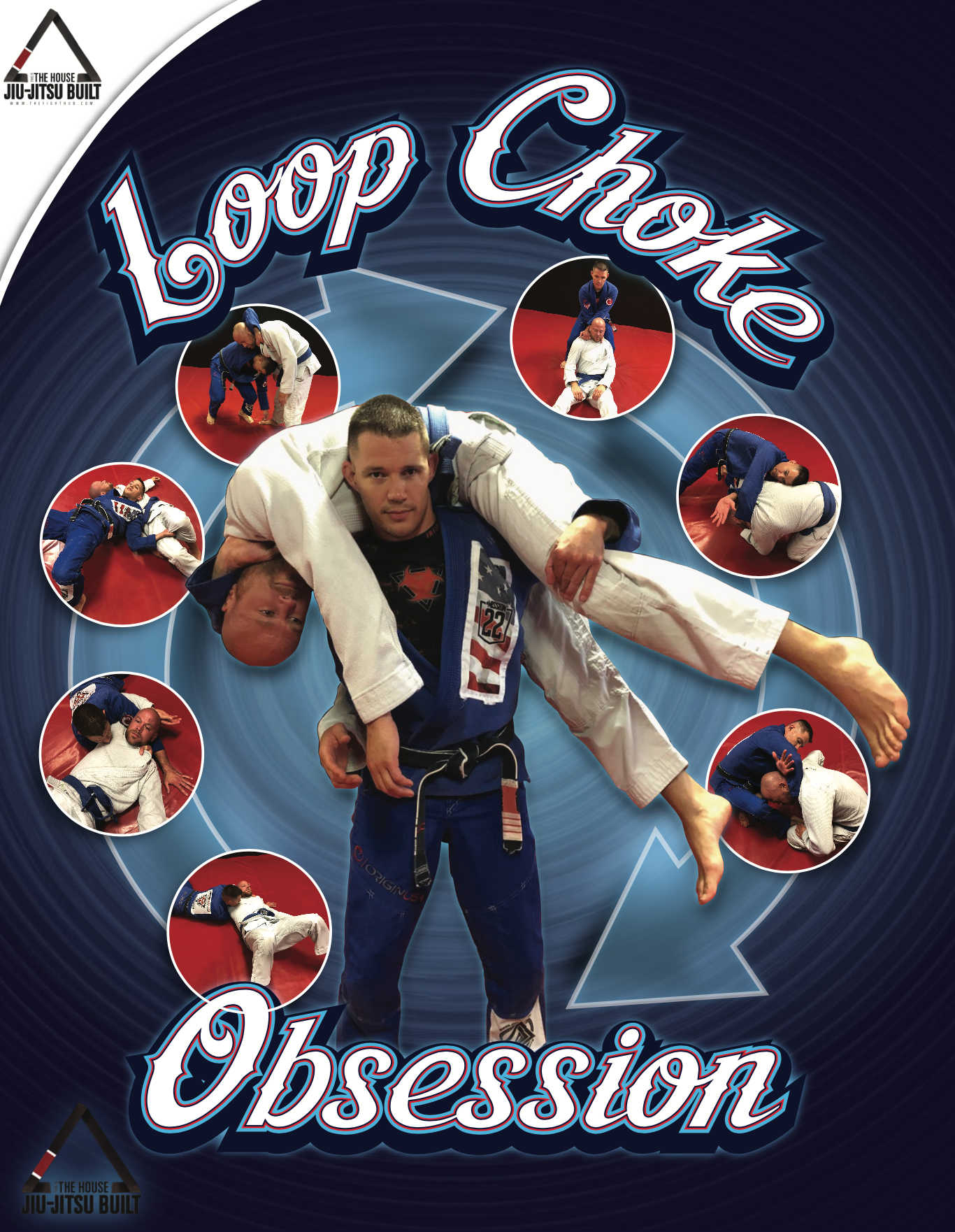 The Loop Choke Obsession DVD by James Clingerman
Regular price
$69.95 USD
Sale price
$54.99 USD