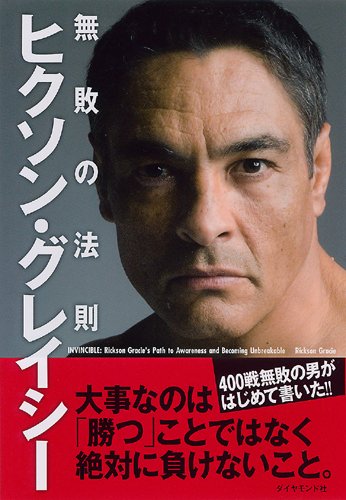 INVINCIBLE: The Path to Awareness & Becoming Unbreakable Book by Rickson Gracie (Preowned)
Regular price
$49.00 USD
Sale price
$29.95 USD
"What I wanted to convey in this book is not the path I have taken or the footprints I have left. The thing is, many people don't realize their potential. What I wanted to convey above all was the truth that anyone could do what I did."


What kind of thinking and what kind of driving force was behind the fact that he refined his senses and became proud of his invincibility? This is Rickson's first book to show it.
In this book, Gracie talks about his ideas, lessons learned, how to solve problems, etc. throughout his life. He enthusiastically talks about the potential of everybody to have the same potential as himself.
About the author:
Born November 21, 1959. Born in Brazil. Jiu-jitsu. Undefeated in over 400 battles, he is known as the strongest man in Gracie Jiu-Jitsu. He won the "Vale Tudo Japan Open" for the second time in a row in 1994 and 1995. He also won professional wrestlers Nobuhiko Takada (1997, 1998) and Masakatsu Funaki (2000). He founded the All Japan Jiu-Jitsu Federation (JJFJ) in 2008 and became chairman. Currently based in Rio de Janeiro, he travels around the world and strives to popularize Gracie Jiu-Jitsu.
Length: 271 pages
Language: Japanese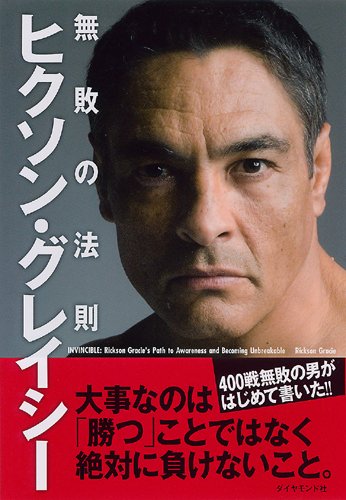 INVINCIBLE: The Path to Awareness & Becoming Unbreakable Book by Rickson Gracie (Preowned)
Regular price
$49.00 USD
Sale price
$29.95 USD