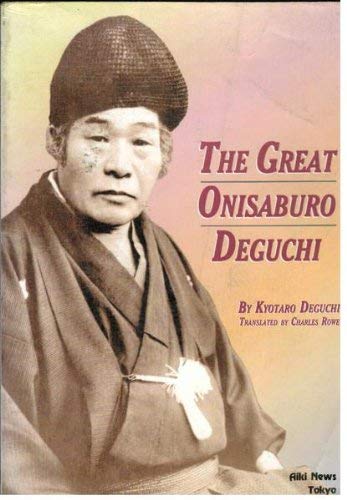 The Great Onisaburo Deguchi Book by Kyotaro Deguchi
Regular price
$49.00 USD
Sale price
$29.95 USD
Onisaburo Deguchi, although little known in the West, was a giant among religious leaders of twentieth century Japan. The Omoto faith, of which he was the driving force, is the most important of the "new religions" of Japan. At its zenith, the Omoto counted among its ranks some two million adherents and exerted a major impact on the political and religious affairs of prewar Japan.
The scope of Onisaburo's life and achievements is truly superhuman. A prolific writer, poet, calligrapher, sculptor, and ceramist, Onisaburo left a vast cultural and artistic legacy that is truly awe-inspiring. Also, noteworthy is the fact that Onisaburo was the spiritual master of Aikido Founder Morihei Ueshiba. The latter drew heavily from Onisaburo's teachings in the creation of his ethically-based Aikido, a martial art practiced by hundreds of thousands of enthusiasts worldwide.
As is well-known, Onisaburo Deguchi was closely associated with Morihei Ueshiba, the founder of aikido. Ueshiba had a profound admiration for Onisaburo and sought him out in Ayabe for spiritual training. Consequently, Ueshiba joined Onisaburo's entourage and accompanied him to Mongolia. Later, Ueshiba became the President of Onisaburo's All-Japan Society for the Promotion of the Martial Arts.
Onisaburo gave Ueshiba's son the name Kisshomaru, and Kisshomaru Ueshiba is present leader of aikido which has now spread worldwide.
About the Author
Kyotaro Deguchi was born in August 1936 in Ayabe City, Kyoto Prefecture, Japan. He is the only son of Hidemaru Deguchi, and grandson and direct descendant of Onisaburo Deguchi. The author attended Waseda University and his interests include linguistics, Esperanto, meditation, walking, reading, writing, and travel.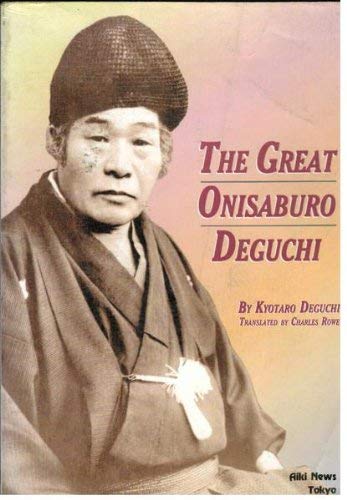 The Great Onisaburo Deguchi Book by Kyotaro Deguchi
Regular price
$49.00 USD
Sale price
$29.95 USD