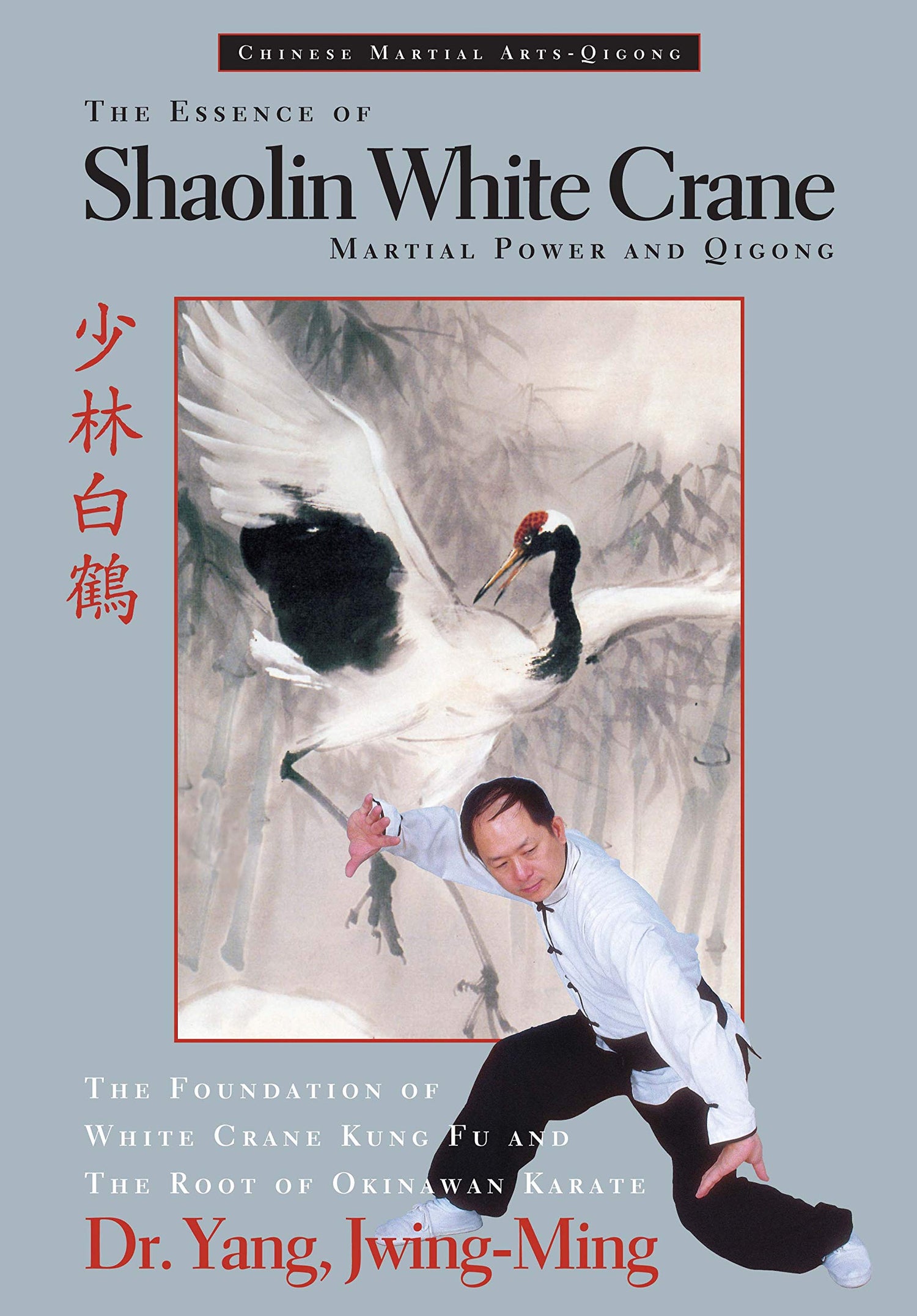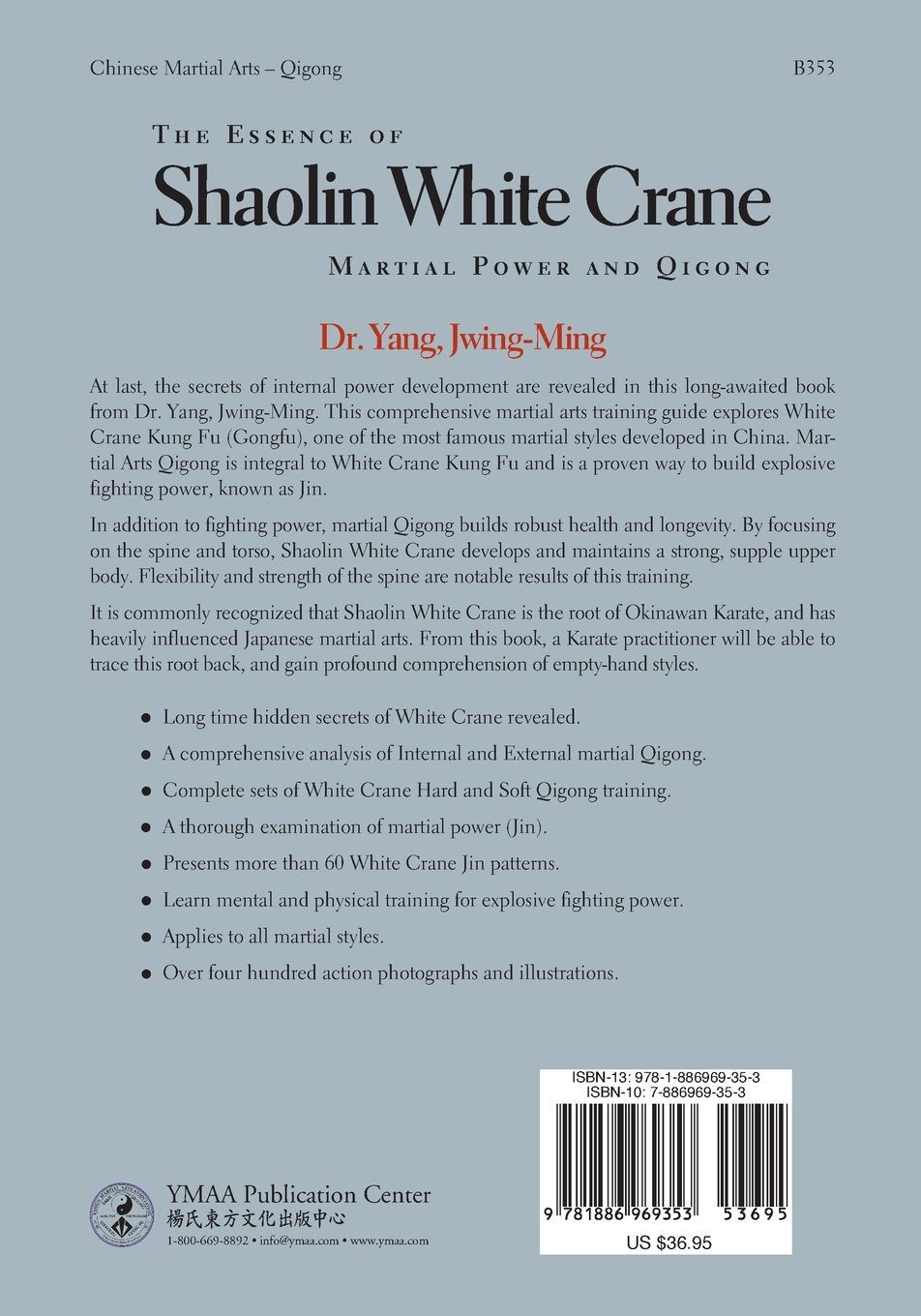 The Essence of Shaolin White Crane: Martial Power and Qigong Book by Dr Yang, Jwing Ming
Regular price
$36.95 USD
Sale price
$28.45 USD
The secrets of internal power are revealed in this expert guide to Internal and External martial Qigong. This comprehensive martial arts training guide explores White Crane Kung Fu (Gongfu), one of the most famous martial styles developed in China. Martial Arts Qigong is integral to White Crane kung Fu and is a proven way to build explosive fighting power, known as Jin.
In addition to fighting power, martial Qigong builds robust health and longevity. By focusing on the spine and torso, Shaolin White Crane develops and maintains a strong, supple upper body. Flexibility and strength of the spine are notable results of this training.
It is commonly recognized that Shaolin White Crane is the root of Okinawan Karate, and has heavily influenced Japanese martial arts. From this book, a Karate practitioner will be able to trace this root back, and gain profound comprehension of empty-hand styles.
Long time hidden secrets of White Crane revealed.
A comprehensive analysis of Internal and External martial Qigong.
Complete sets of White Crane Hard and Soft Qigong training.
A thorough examination of martial power (Jin).
Presents more than 60 White Crane Jin patterns.
Learn mental and physical training for explosive fighting power.
Over four hundred action photographs and illustrations.
Dr. Yang, Jwing-Ming started his Gongfu training at the age of 15 under the Shaolin White Crane Master Cheng, Gin Gsao. Dr. Yang became an expert in the White Crane style of Chinese martial arts. With the same master he also studied Qin Na, Tui Na and Dian Xue massages, and herbal treatment.
At the age of 16, Dr. Yang began the study of Taijiquan under Master Kao, Tao. Dr. Yang's tai chi can be traced back to the Yang family through Master Kao's teacher Yue, Huanzhi, an indoor disciple of Yang, Chengfu.
After learning from Master Kao, Dr. Yang continued his study and research of Taijiquan. Dr. Yang has mastered the Taiji barehand sequence, pushing hands, the two-man fighting sequence, Taiji sword, Taiji saber, and Taiji Qigong.
Dr. Yang has been involved in Chinese Gongfu since 1961. During this time, he has spent 13 years learning Shaolin White Crane, Shaolin Long Fist, and Taijiquan. Dr. Yang has more than thirty years of instructional experience.
352 pages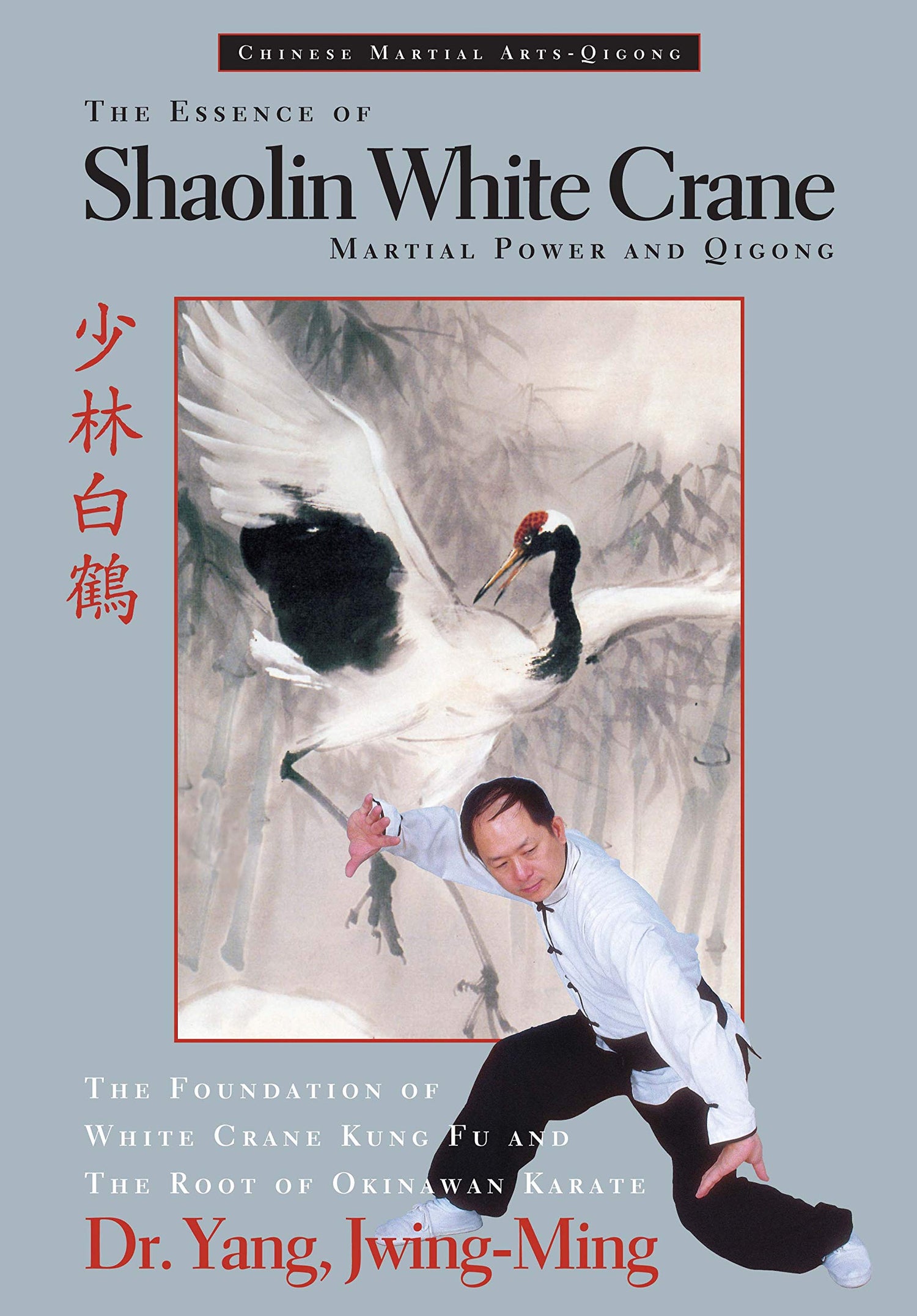 The Essence of Shaolin White Crane: Martial Power and Qigong Book by Dr Yang, Jwing Ming
Regular price
$36.95 USD
Sale price
$28.45 USD