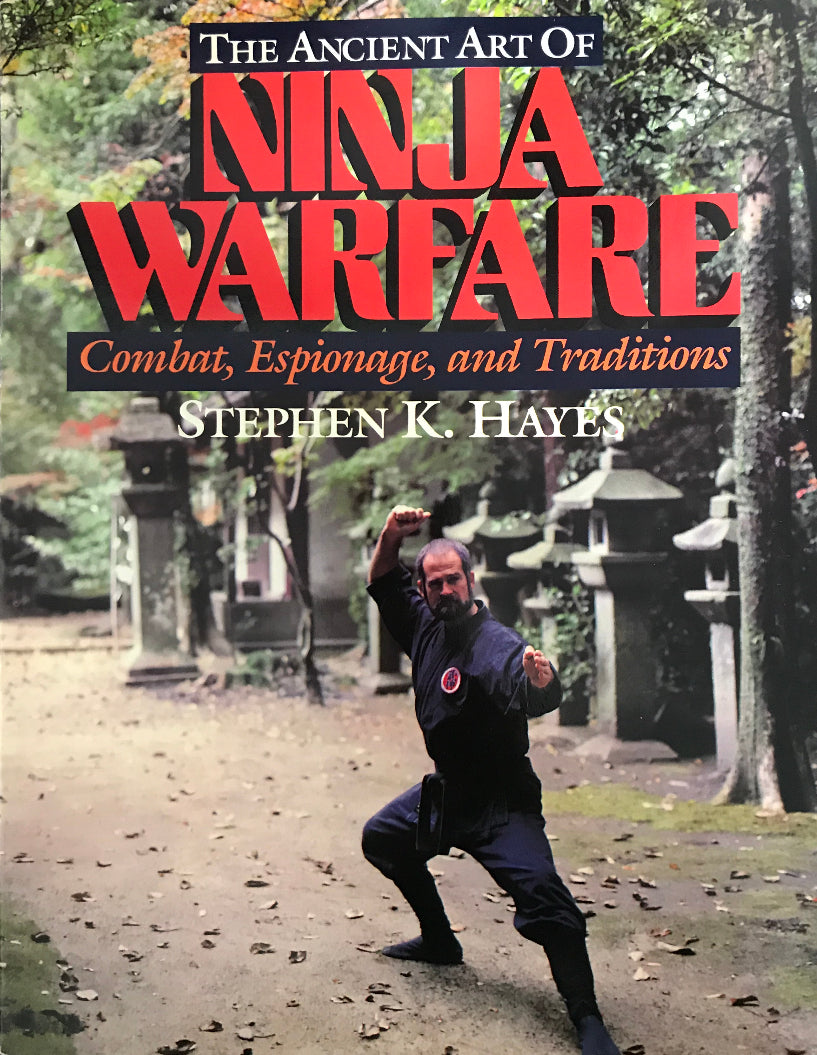 The Ancient Art of Ninja Warfare: Combat, Espionage and Traditions Book by Stephen Hayes (Preowned)
Regular price
$149.95 USD
Regular price
$169.95 USD
Sale price
$149.95 USD
Imagine training in the deadly arts of sword and short sword in a rigid regimen where the slightest mistake could cost you your life. Imagine that your choice of career, home, and wife were no your own, and that your children could be ordered away to serve as hostages to the enemy. Imagine that one man could order you to die at his merest whim, and that to disobey even the least of his commands could also mean your death. This was the way of the samurai, the code of honor that ruled ancient Japan until the end of World War II.
Now imagine setting yourself up against such a rigid yet powerful system that is bent on seeing you and your family destroyed. This was the true history of the ninja. It is the background from which the shadow warriors emerged, now the cowardly assassins as depicted in popular novels and movies, but as guerilla fighters opposed to a chaotic and totalitarian form of government.  The ways of the ninja were forged from deeply religious and spiritual beliefs linked with desperation and ingenuity. The Ancient Art of Ninja Warfare describes the techniques and strategies that evolved into a tradition that lives today in the US as well as Japan.
The effectiveness of the ninja self-defense arts and of the warrior way of enlightenment were born during the ancient struggle Stephen Hayes describes in these pages. Hayes provides hundreds of illustrations demonstrating the use of weapons and the body movements that help ninjutsu continue to be the fastest growing of all martial arts.
Chapters:
1: History Behind The History
2: Religious And Spiritual Influences
3: Ninja Combat Tools
4: Ninja Espionage Networks
5: Ninja Guerrilla Warfare Techniques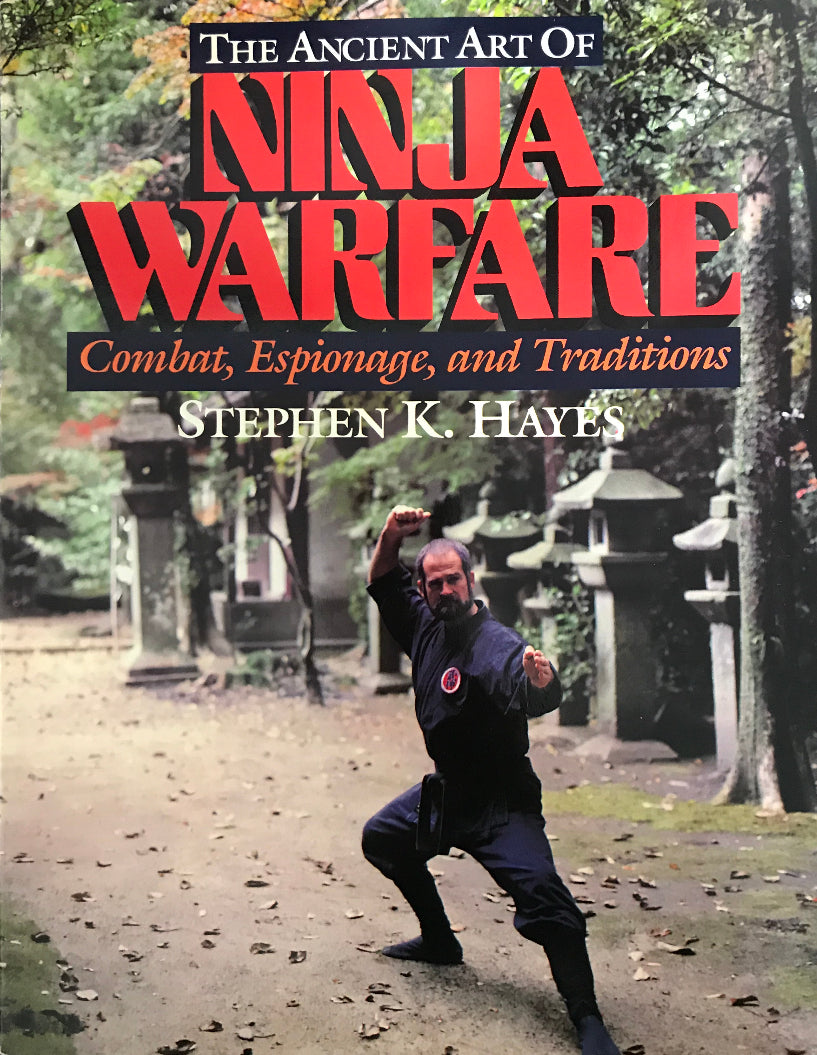 The Ancient Art of Ninja Warfare: Combat, Espionage and Traditions Book by Stephen Hayes (Preowned)
Regular price
$149.95 USD
Regular price
$169.95 USD
Sale price
$149.95 USD