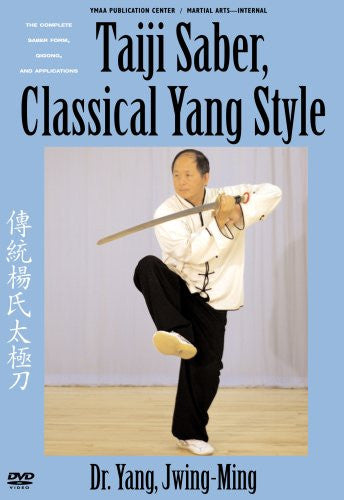 Taiji Saber, Classical Yang Style DVD by Dr Yang, Jwing-Ming
Regular price
$39.00 USD
Sale price
$29.89 USD
Dr. Yang, Jwing-Ming demonstrates the traditional 32-posture Taiji Saber long form, with basic drills, qigong, and martial applications. Saber training develops the fundamental skills required for all other short weapons training. It is traditionally the first short weapon learned in Taijiquan, and is the foundation of double-blade sword training.

This program is organized in five sections.

    * Taiji Saber Qigong
    * Basic Stances
    * Basic Saber Drills
    * Taiji Saber Sequence
    * Taiji Saber Martial Applications

Also included is a DVD-only excerpt of Dr. Yang's lecture on the subject of saber training. This demonstration-only program and the instructional "Shaolin SABER Fundamental Training DVD".
Length: 1 hour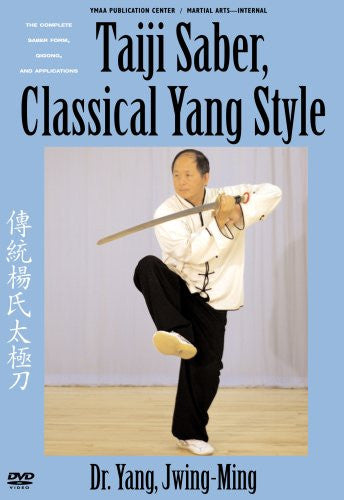 Taiji Saber, Classical Yang Style DVD by Dr Yang, Jwing-Ming
Regular price
$39.00 USD
Sale price
$29.89 USD
Where is it?
It takes longer for items to arrive to Hawaii.
Dr. Yang gives a nice performance
Dr. Yang gives a nice performance of the set and it is shown many times. The applications and the basics are given too -- a nice showing that other DVDs don't have. But there is hardly a word spoken throughout the disc, leaving viewers wondering what the key points are. Also, the set isn't really broken down and taught as much as performed over and over again. Still, the form is nicely down and it's a good overview.