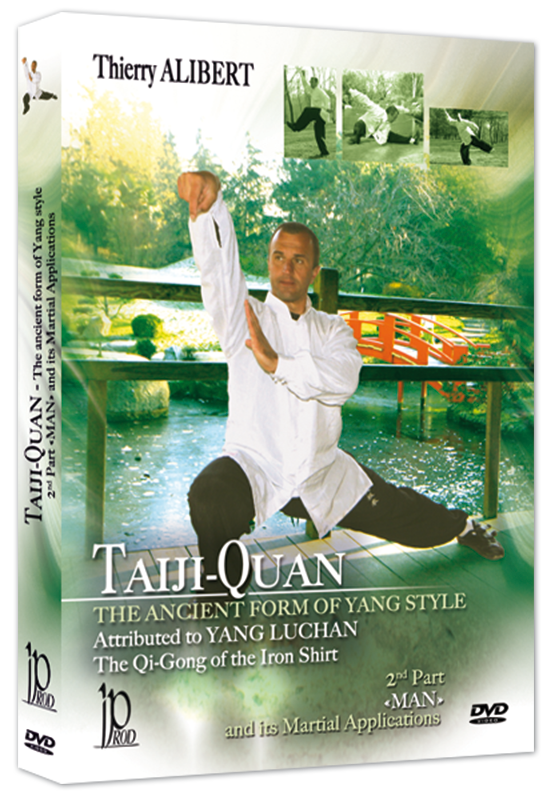 Taiji-Quan The Ancient Form of Yang Style DVD 2 by Thierry Alibert
Regular price
$39.95 USD
Sale price
$29.95 USD
Man and its Martial Applications
By Thierry Alibert
Thierry Alibert is an international expert in ancient and modern Yang style.
He is the founder of the T.A.O Old Yang style School and supervises many training sessions in France and abroad. This is thanks to the exceptional style presented in this film that he managed to be several times European Champion.
But moreover, he got several Chinese masters interested in him during his participation to the World Tournament of Yongnian (China). He also founded the T.A.O production, and, today through his many pedagogic films, he shares his expertise in the health energetic arts and internal martial arts.

Thierry Alibert presents through this series of 3 films his interpretation of a most comprehensive and wide tao (form) among Taiji Quan. Its aesthetic, its regular flow of techniques between power and gentleness, its link with nature thanks to the hidden presence of the 5 elements and the 5 animals, give it immense qualities, energy wise, martial wise, and spiritual wise. The origin of this rare form goes back to the 19th century, a time when this art wasn't called Taiji Quan yet but Hao-Quan or Soft Boxing.It is said to have been created by the famous Yang Luchan (1799-1872) aka « Yang the Invincible ». It was later carried on by Yang Shaohou (1862-1928)  one of the grand sons of the latter, who knew how to keep the pristine form of this art, his brother Yang Chengfu (1883-1936) developed a Taiji more suited to the early 20th century practice.

The study of this ancient form will delight all internal and external martial arts practitioners, but also all the persons (artists, athletes, therapists…) willing to have a system leading to a genuine personal development. You will discover in this film every sequence detailed in the 2nd part « Man », thanks to many view angles, slow motions, as well as their martial application in slow motion and in real speed.
You will also study the last 5 exercises of a detailed series of exercises for the "Iron Shirt" Qi-Gong. These ancient techniques were conceived in order to stimulate the Wei-Qi (protective energy) so that you could take the blows during the fight. If practiced on a regular basis, they will lead you to physical stamina and improvement of you vital energy.

Languages: English, German, French, Spanish
Running Time: 90 Minutes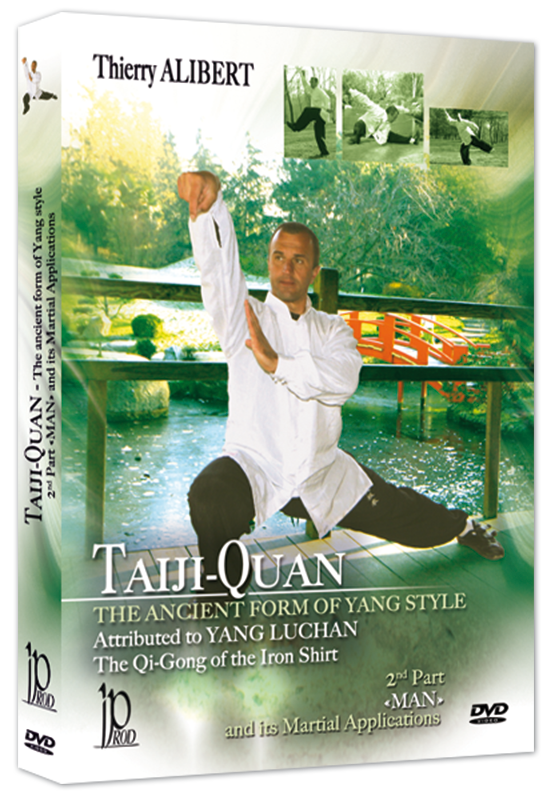 Taiji-Quan The Ancient Form of Yang Style DVD 2 by Thierry Alibert
Regular price
$39.95 USD
Sale price
$29.95 USD