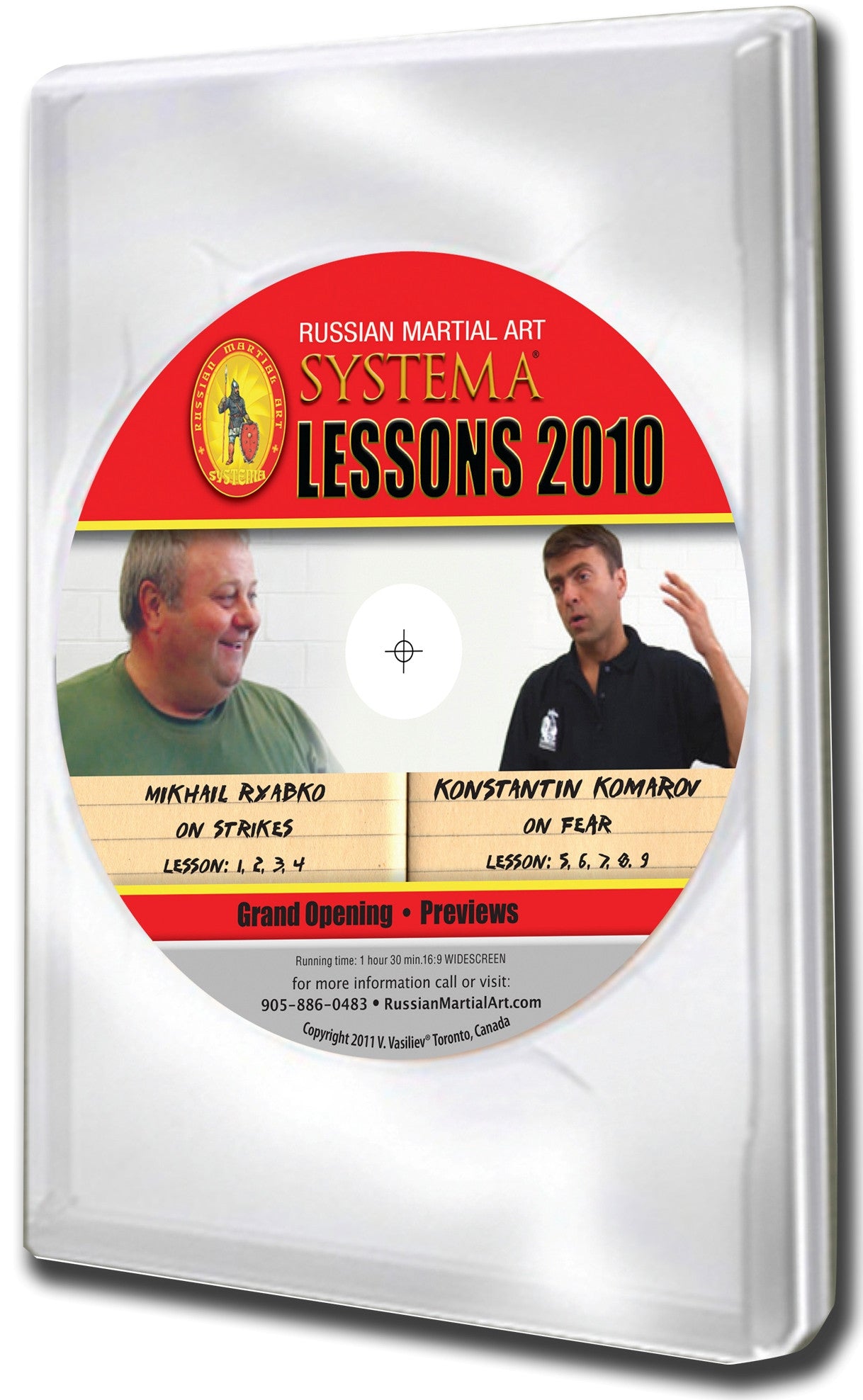 Systema Lessons 2010 DVD with Mikhail Ryabko & Konstantin Komarov
Regular price
$19.95 USD
Sale price
$14.95 USD
To enhance Systema training and understanding, a set of fascinating lessons has been put together for you.

Mikhail Ryabko's 4 awesome instructional sessions on STRIKES and
Konstantin Komarov's 5 thought-provoking lessons on FEAR.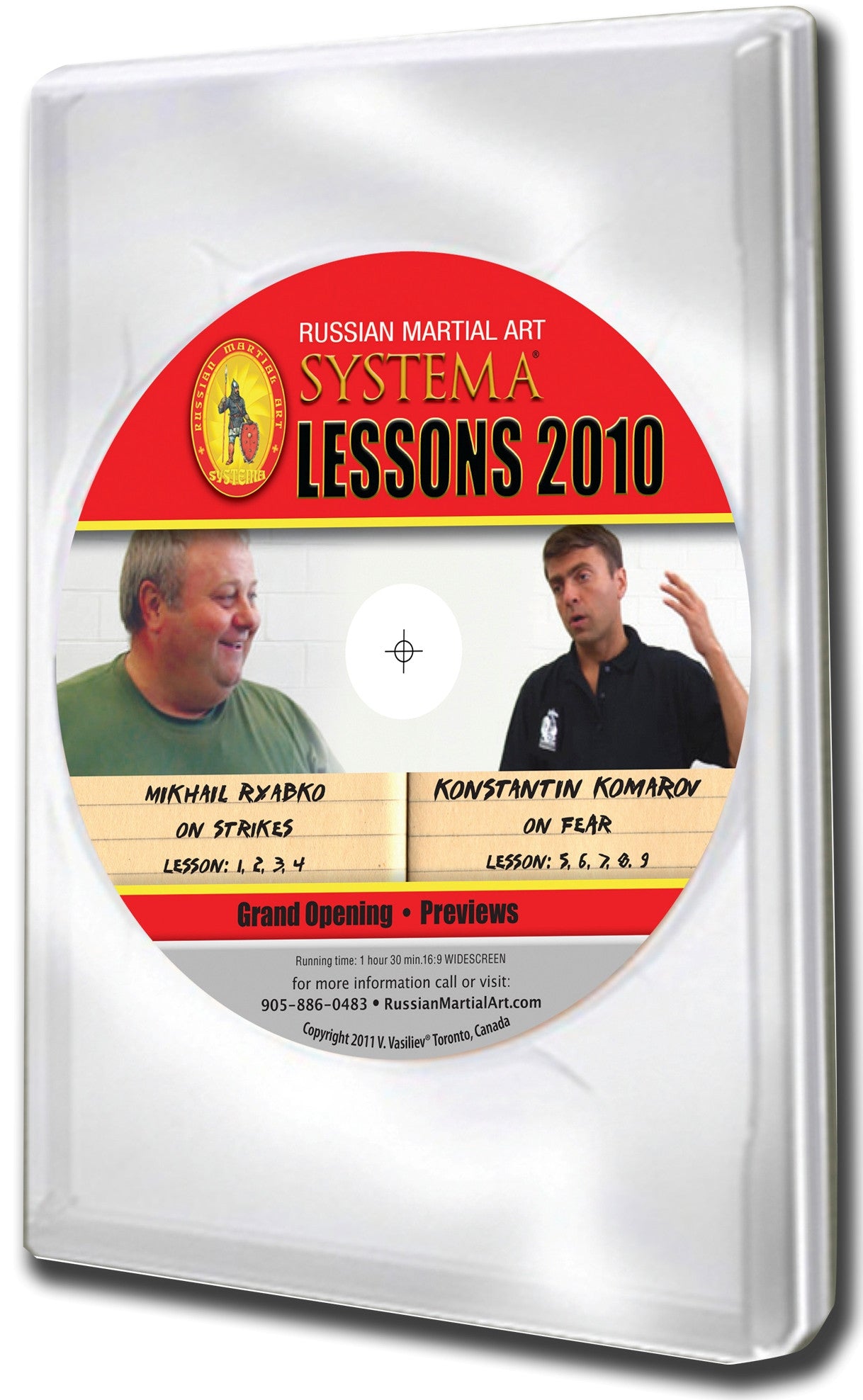 Systema Lessons 2010 DVD with Mikhail Ryabko & Konstantin Komarov
Regular price
$19.95 USD
Sale price
$14.95 USD
Basic Systema Ideas on Striking Technique and Understanding Fear
This video provides good basic instruction on Systema striking concept by M. Ryabko and understanding fear by K. Komarov. Systema differs from other martial arts with its unique concepts and fluid style. Interesting video instruction. It also includes excerpts from many other video products in the Systema line.
Systems DVD
Received in a timely manner and enjoyed the DVDs