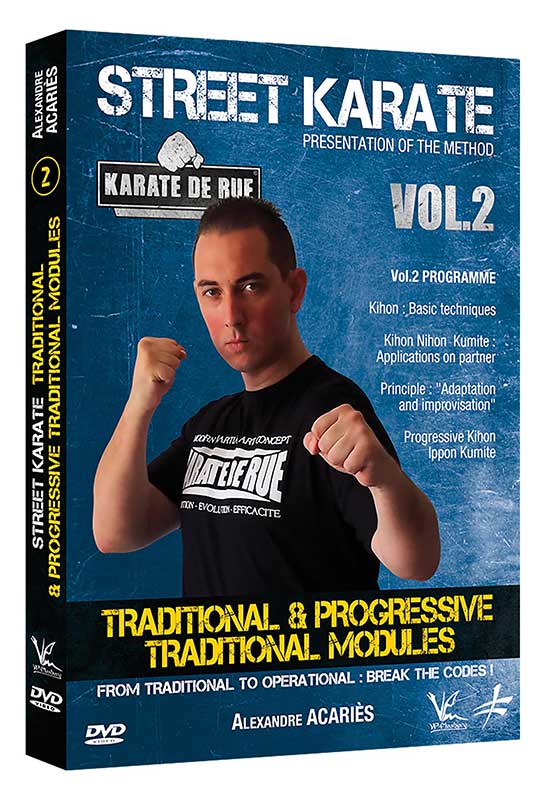 Street Karate Vol 2 Traditional & Progressive (On Demand)
Regular price
$20.00 USD
Sale price
$14.99 USD
The goal of the Karate de Rue® method is to modernize the teaching and practice of Karate in order to make it more efficient and thus better prepare students in case of an assault in our present time. Combining the benefits of tradition and realism of self defense, KDR adds its traditional foundations of techniques, exercises and principles from the best self-defense methods known to be effective (Krav Maga, Pencak Silat, Kyusho Jitsu...). Men, women, children, everyone can practice KDR!

It is not you who adapt to the method, it is the method that adapts to you!

In this second film, you will discover techniques, exercises and principles from the "Traditional" and "Progressive Traditional" modules of the KDR method.


THE CREATOR
Alexandre Acaries has practiced martial arts for over 20 years. He holds the State diploma DEJEPS and several black belts (Karate, Krav Maga, Pencak Silat, Kyusho Jitsu and Goshin Jutsu).
He was trained by many experts such as Alain Formaggio (Krav Maga), Franck Ropers (Pencak Silat), and the Kyusho France team (Kyusho Jitsu).

Brother of Louis and Michel Acaries (well known to the world of boxing), Alexandre turns to karate at an early age. His openness quickly led him to the practice of self defense, and opens his eyes to a new way of perceiving martial arts.

He then decided to question everything and to change his karate.
Thus, pragmatism and realism become the foundation of his new method: KARATE OF RUE®.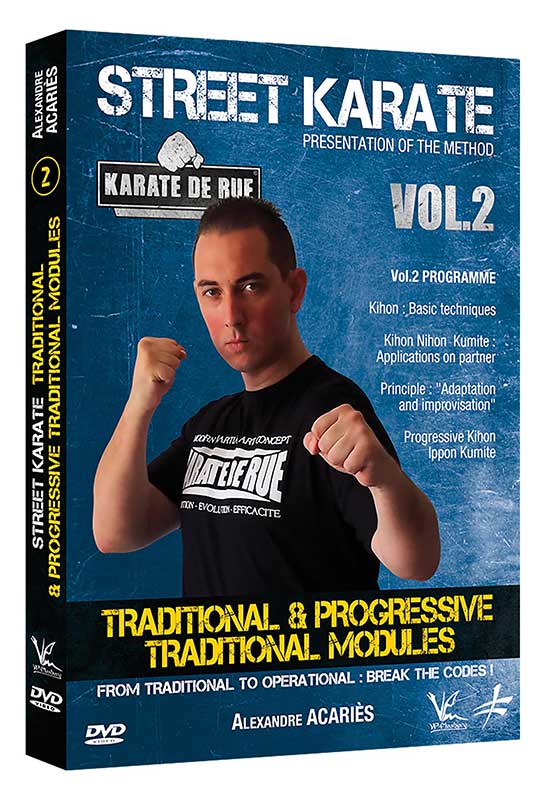 Street Karate Vol 2 Traditional & Progressive (On Demand)
Regular price
$20.00 USD
Sale price
$14.99 USD