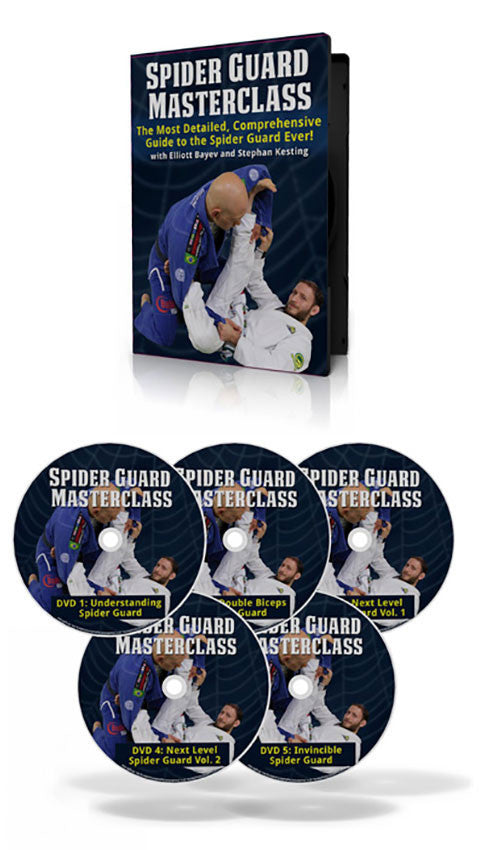 Spider Guard Masterclass 5 DVD Set with Elliott Bayev & Stephan Kesting
Regular price
$147.00 USD
Regular price
$159.00 USD
Sale price
$147.00 USD
The most comprehensive Spider Guard instructional is here!

DVD 1: Understanding Spider Guard
DVD 2: Double Biceps Spider Guard
DVD 3: Next Level Spider Guard Vol 1
DVD 4: Next Level Spider Guard Vol 2
DVD 5: Invincible Spider Guard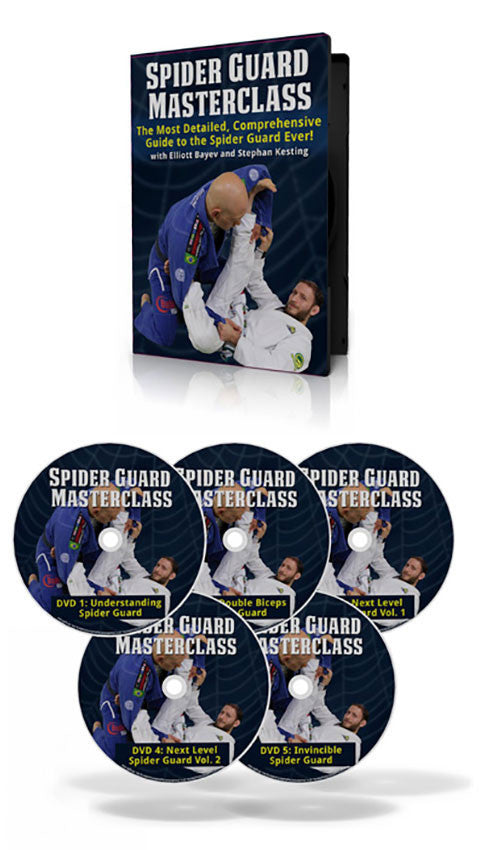 Spider Guard Masterclass 5 DVD Set with Elliott Bayev & Stephan Kesting
Regular price
$147.00 USD
Regular price
$159.00 USD
Sale price
$147.00 USD
SPIDER GUARD MASTERCLASS
This is well worth the price. Elliot fundamentals are impressive amazing how he links all the basics ,different guards an ranges together. Im sure i will be using this as a reference far beyond black belt . Joe purple belt
Best BJJ instructional I have ever seen
The fact that the series is 5 DVDs gives you a good idea of the amount of material covered.
I am a BJJ black belt and there was no shortage of new information for me.
I would recommend this series for anyone, white to black belt.