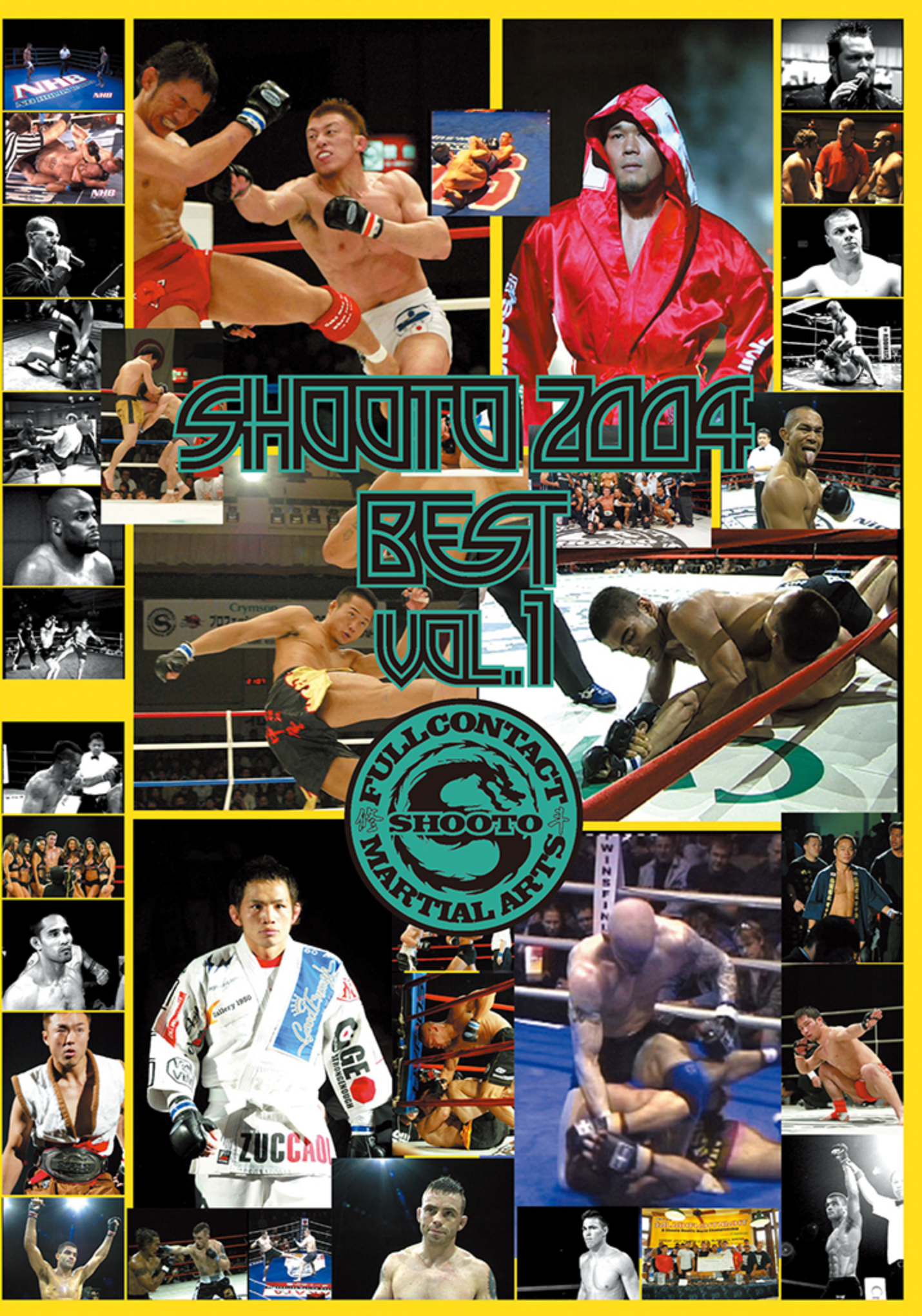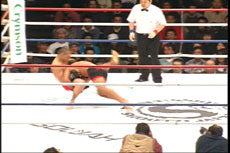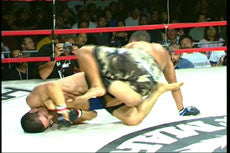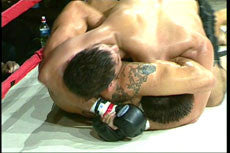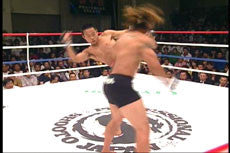 Shooto Best of 2004 Vol 1 - 2 DVD Set
Regular price
$79.00 USD
Sale price
$59.95 USD
THIS IS A SPECIAL ORDER ITEM
These items can take approximately 1-2 weeks to arrive here before they are ready to be shipped out by the selected courier service. Special order items are not eligible for return or exchange under any circumstances. Please review product details carefully before adding these items to your shopping cart.
Please Note: If you place an order for other items, they will be held and shipped together with the special order item when it is available. Alternatively you can place separate orders so your regular items will be shipped sooner.
Disc 1
1.24 Tokyo/Korakuen hall Light weight Tetsuo Katsuta VS Makoto Ishikawa Feather weight Marco Louro VS Syuichiro Katsumura Light weight Joao Roque VS Hiroyuki Takaya 3.4 Tokyo/Kitazawa town hall Welter weight Yoichi Hukumoto VS Mitsuhiro Ishida Middle weight Akira Kikuchi VS Sam Morgan 3.22 Tokyo/Korakuen hall Lightweight Naoya Uematsu VS Jens Pulver Welter weight Tatsuya kawajiri VS Kaoru Uno 4.11 Osaka/Osaka Furitsu Taikukan 2 Welter weight Takumi VS Takashi Nakakura 4.16 Tokyo/Kitazawa town hall Feather weight Akitoshi Hokazono VS Kenji Osawa Lightweight Katsuya Toida VS Jin Kazeta 5.3 Tokyo/Korakuen hall Light weight Rumina Sato VS Erikas Petraitis Feather weight Kentaro Imaizumi VS Jin Akimoto Bantam weight MAmoru VS Hiroaki Yoshioka Light weight Stephen Paling VS Hiroyuki Takaya 6.27 Chiba/Blue Field Light weight Naoya Uematsu VS Hideki Kadowaki
Feather weight Ryota Matsune VS Daniel Lima 1/2 America Bellville, Illinois - RSF - Shooto Challenge 2 Light weight Curtis Stoutt VS Mike Rothmeir 63.5Kg Kelly Kobald VS Ginelle Marquez
Middle Chris Lytle VS Pete Spratt 2.12 Melbourne, Australia - Shooto Australia Clusar Sam Nest VS Ros Dallow Middle Jun Kitagawa VS chris Brown 2.27 Swiss/Churihhi Light Augusto Frota Guimaraes VS Sergio Platzer Middle Ivan Musarudo VS Lebeau Youenn Cruiser weight Vitemelmo Kubis Bandeira VS Ross Mason Middle Luiz Firmino VS Rafles la Rose 3.27 Evansville, Indiana - Hook n; Shoot Live  
Middle weight Geias Calvancanti VS Brad Mohler Middle weight Heath Pedigo VS Chris Michael 3.28 Holland/ Viseringeru Light Yuan Konian VS Min ho 4.4 Shooto Lithuania - Vendetta  
Cruiser weight Kestutis Smirnovas VS Grazhuydas Smailis 4.5 Helsinki, Finland - Shooto Finland - Capital Punishment 2 Welter weight Tom Niinimaki VS Vincent Latoel Welter weight Joachim Hansen VS Metin Yakut Light weight David Bielkheden VS Sigitas Antanavicius 5.20 Melbourne Australia Feather weight Daniel Lima VS Jamie Ballard Super Heavy Soa Palalei VS Vince Lucero
Disc 2
7.9 Shooto Hawaii - Soljah Fight Night
Sydney Silva VS Sean Taylor Mark Moreno VS PJ Dean David Young VS Jim Kikuchi Ed Newalu VS Kyle Takao Rumina Sato VSBao Quach Vitor Ribeiro VS Mitsuhiro Ishida Jens Pulver VS Stephen Palling Masanori Suda VS Dustin Denes Jake Shields VS Ray Cooper
Note this is a region 2 DVD. Check compatibility before purchasing.
Language: Japanese
Length: 313 min.
spd-2314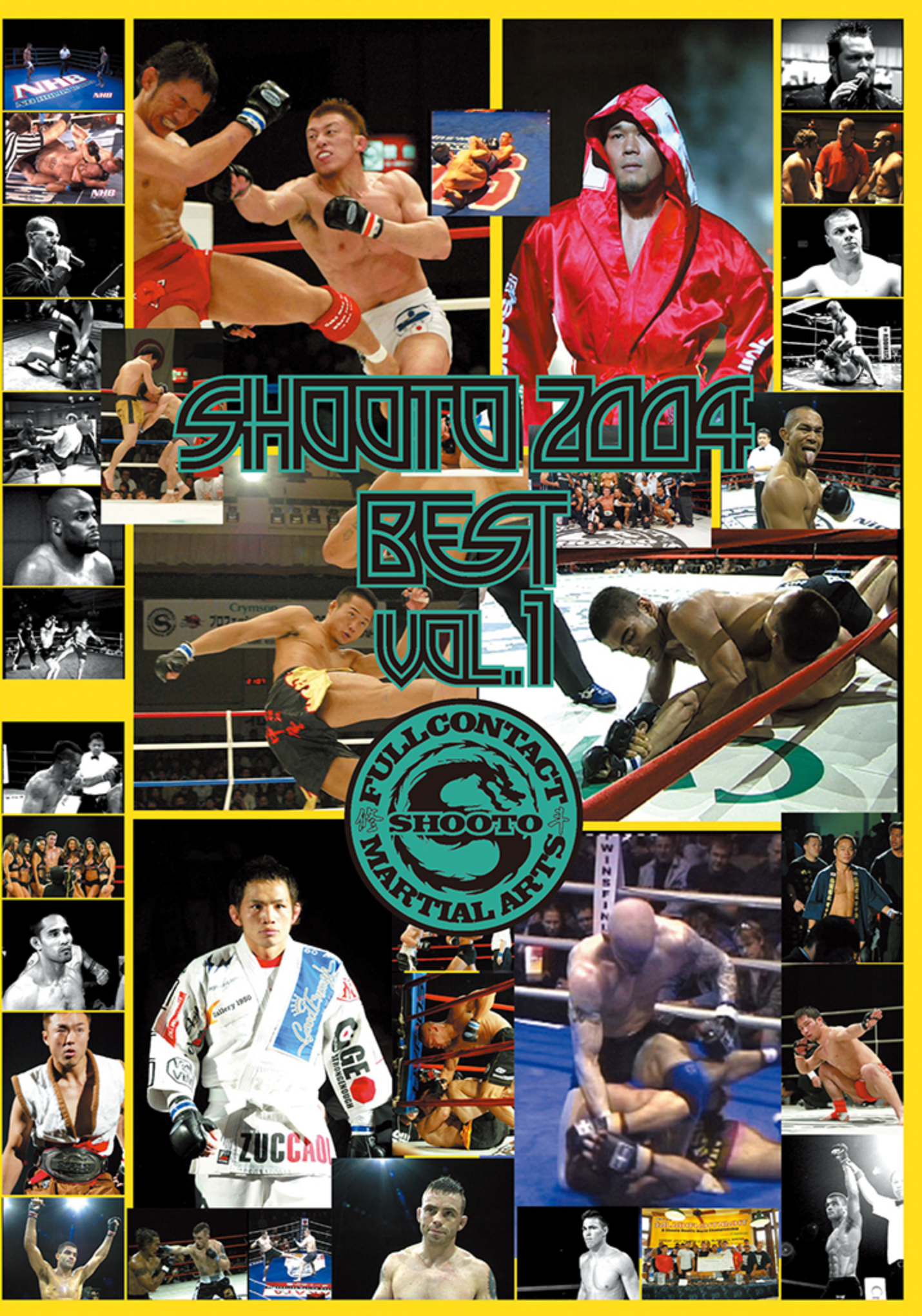 Shooto Best of 2004 Vol 1 - 2 DVD Set
Regular price
$79.00 USD
Sale price
$59.95 USD
Shooto Best of 2004 Vol 1 - 2 DVD Set
Great customer service. Fast shipping (once they got my discs from Japan that is. It took a while to arrive in the US but once it did I received my order 2 days later. I can't fault them for time spent waiting on imports). My DVDs were functional and played great. Overall, I'm 100% satisfied and will order more stuff from Budovideo in the future. Thanks guys.