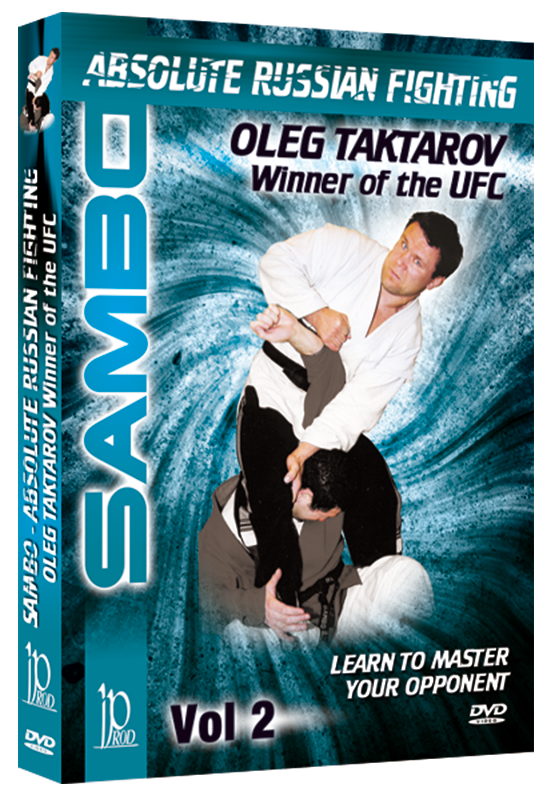 Sambo Absolute Russian Fighting DVD 2 by Oleg Taktarov
Regular price
$39.95 USD
Sale price
$29.95 USD
By Oleg Taktarov - Winner of the UFC
Oleg TAKTAROV, "the Russian Bear"
"Some men are part of History, other men make History ! »
Oleg is one of those who write things with destinies that no one could have imagined… This great Sambo Champion is a technique virtuoso, he gives the impression of creating something in each new fight. He will live forever in the Hall of Fame of ultimate fighting and prides...


Oleg Taktarov was born in Russia, and arrives in the U.S. with the dream of becoming an actor. He is discovered thanks to the quality of his fighting, and today, besides his fights, he can also be seen on the silver screen, in films such as "15 minutes" with Robert De Niro, or "Benjamin Gates" with Nicolas Gages, and "Rollerball", "Bad Boys II"... Oleg never stops training, and with training sessions all over the planet, you can seriously realize the huge quality of the character and of his work.


Hervé Gheldman, partner of Oleg in this vidéo, was born in Paris of Slav descent. World Champion of Amateur Sambo Fighting, he assists and represents Oleg Taktarov in Europe. Hervé discovers Sambo in 1985, and will pass every certificate at the Moscow Sports Academy, and in Ktsovo, the Sambo and Judo University.


His amazing career, being a student and the assistant of David RUDMAN, Oleg TAKTAROV & Igor YAKIMOV, makes him an international expert.


In this second opus, Oleg presents new fight and self defense techniques. You will discover controls on the ground with finishing in ankle lock, leg lock, knee lock, arm lock, back of the neck lock, defense on the ground with finishing in triangle, controls with turning over and lock on a kneeling opponent, various choke techniques with grips on the nose, followed with suffocation techniques, strikes, dodges, techniques standing/ground with immobilizations, throws and control on the ground, defense against grips from behind, explanations of defense techniques with various positions, and at last one assault.
Languages: English, German, French, Spanish, Russian,
Running Time: 90 Minutes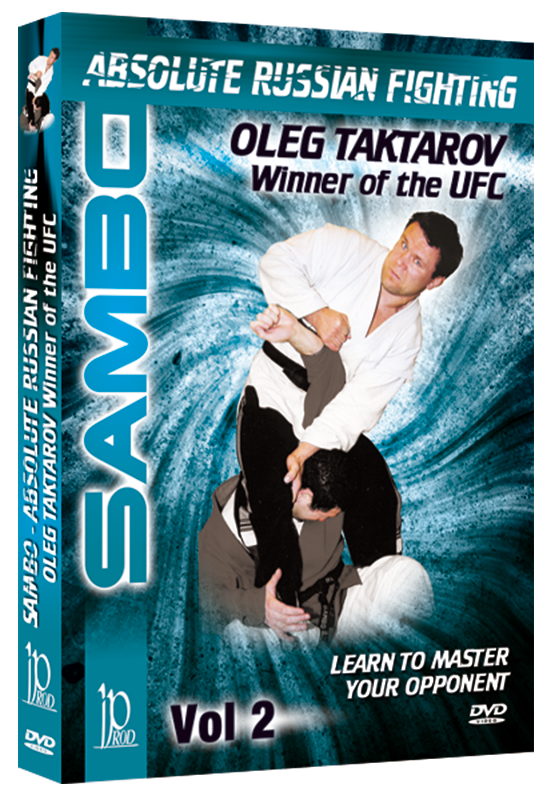 Sambo Absolute Russian Fighting DVD 2 by Oleg Taktarov
Regular price
$39.95 USD
Sale price
$29.95 USD