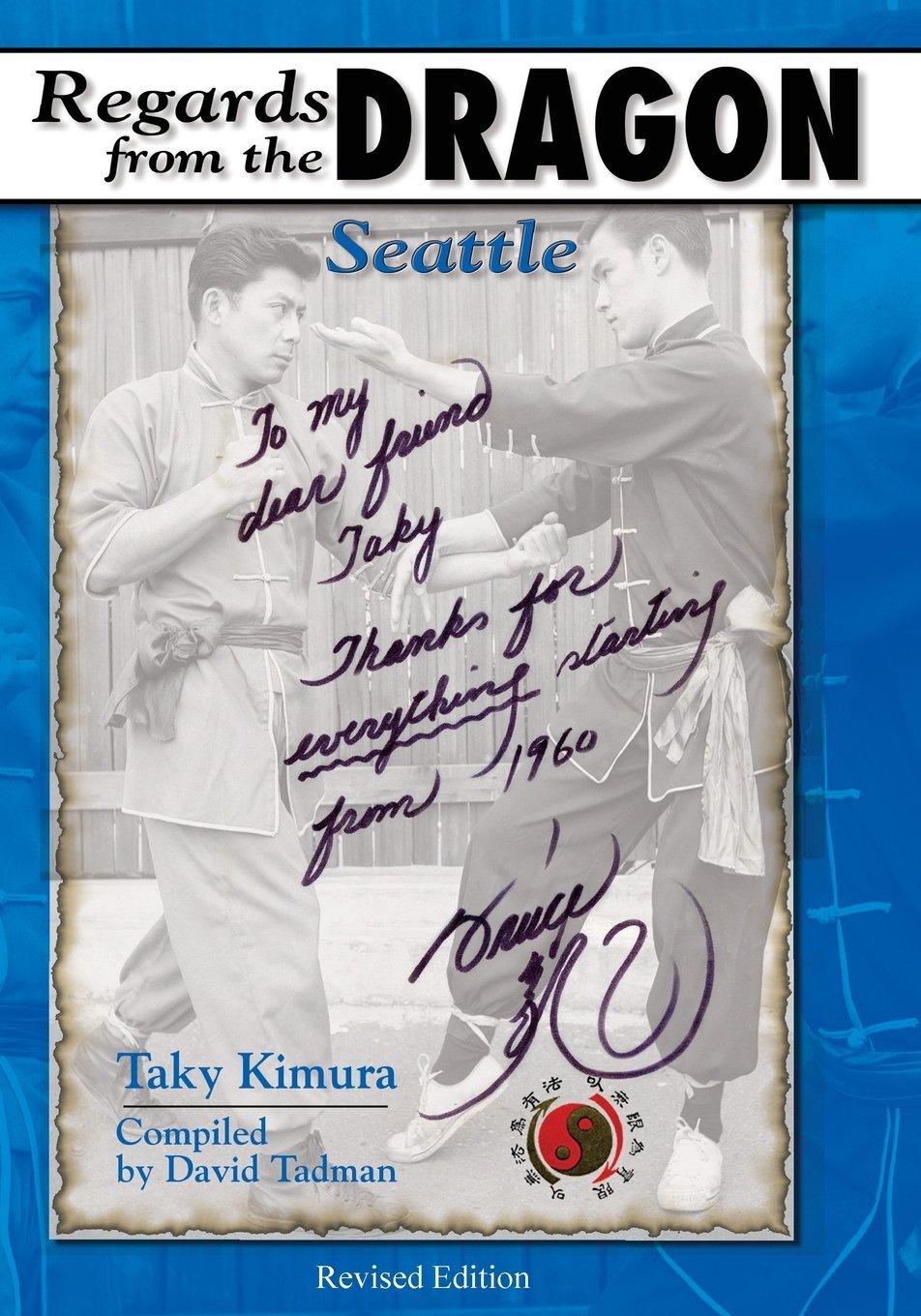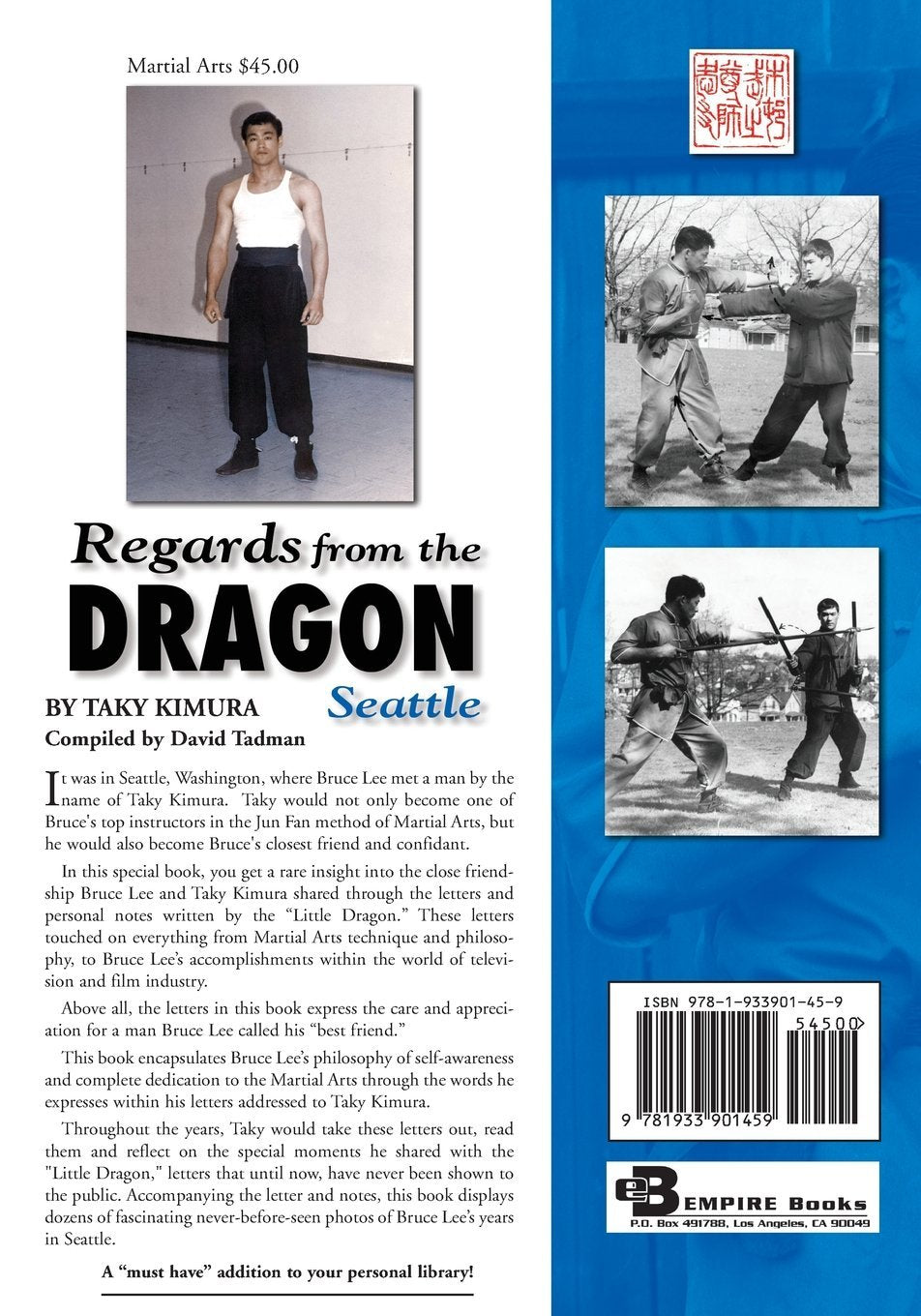 Regards from the Dragon: Seattle Book by Taky Kimura
Regular price
$49.00 USD
Sale price
$44.89 USD
It was in Seattle, Washington, where Bruce Lee met a man by the name of Taky Kimura. Taky would not only become one of Bruce's top instructors in the Jun Fan method of Martial Arts, but he would also become Bruce's closest friend and confidant. In this special book, you get a rare insight into the close friendship Bruce and Taky shared through their letters.
These letters touched on everything from Martial Arts technique and philosophy, to Bruce's accomplishments within the world of television and film industry. Above all, the letters in this book express the care and appreciation for a man Bruce Lee called his "best friend." Throughout the years, Taky would take these letters out, read them and reflect on the special moments he shared with the "Little Dragon," letters that until now, have never been shown to the public.

326 pages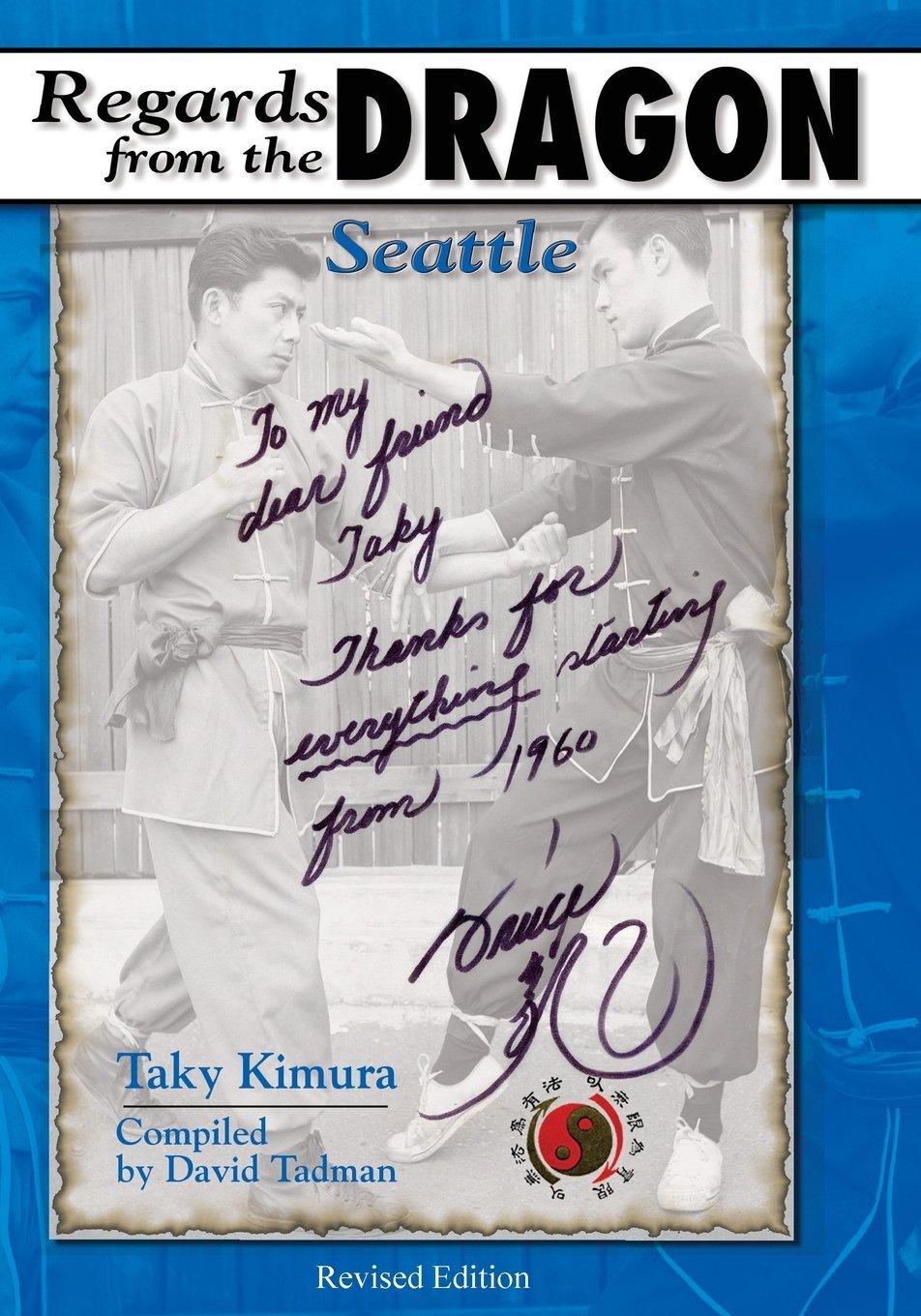 Regards from the Dragon: Seattle Book by Taky Kimura
Regular price
$49.00 USD
Sale price
$44.89 USD
The best!!!
Awesome book!! It shows a rare friendship between two greats. Unfortunately Bruce Lee is gone,but his memory and spirit lives on. What a legacy!!