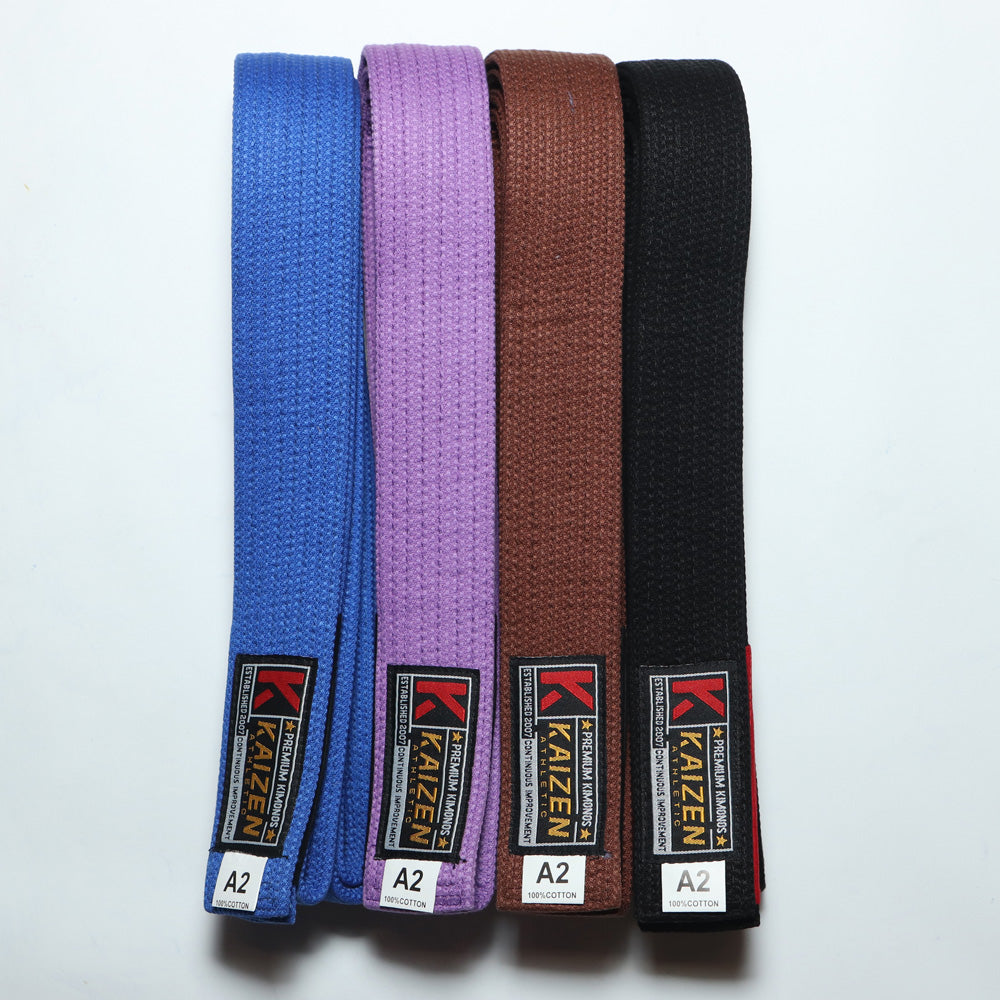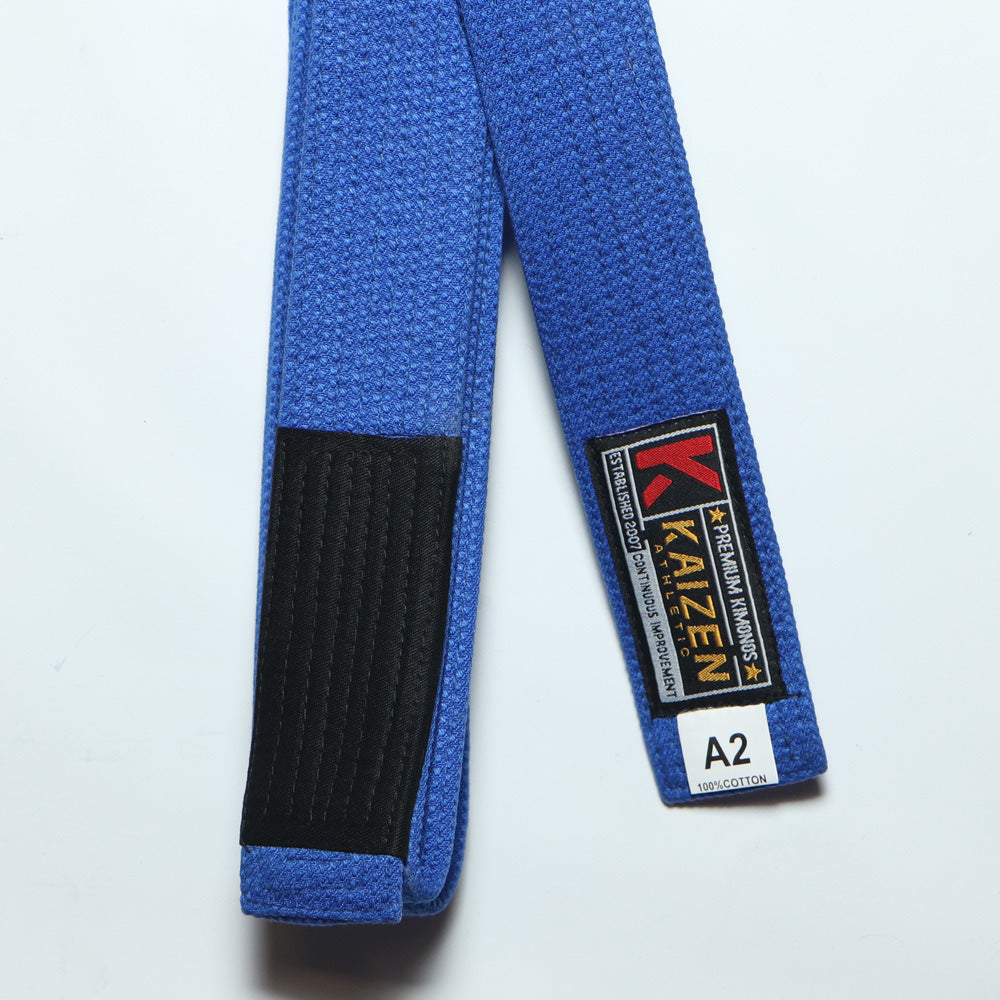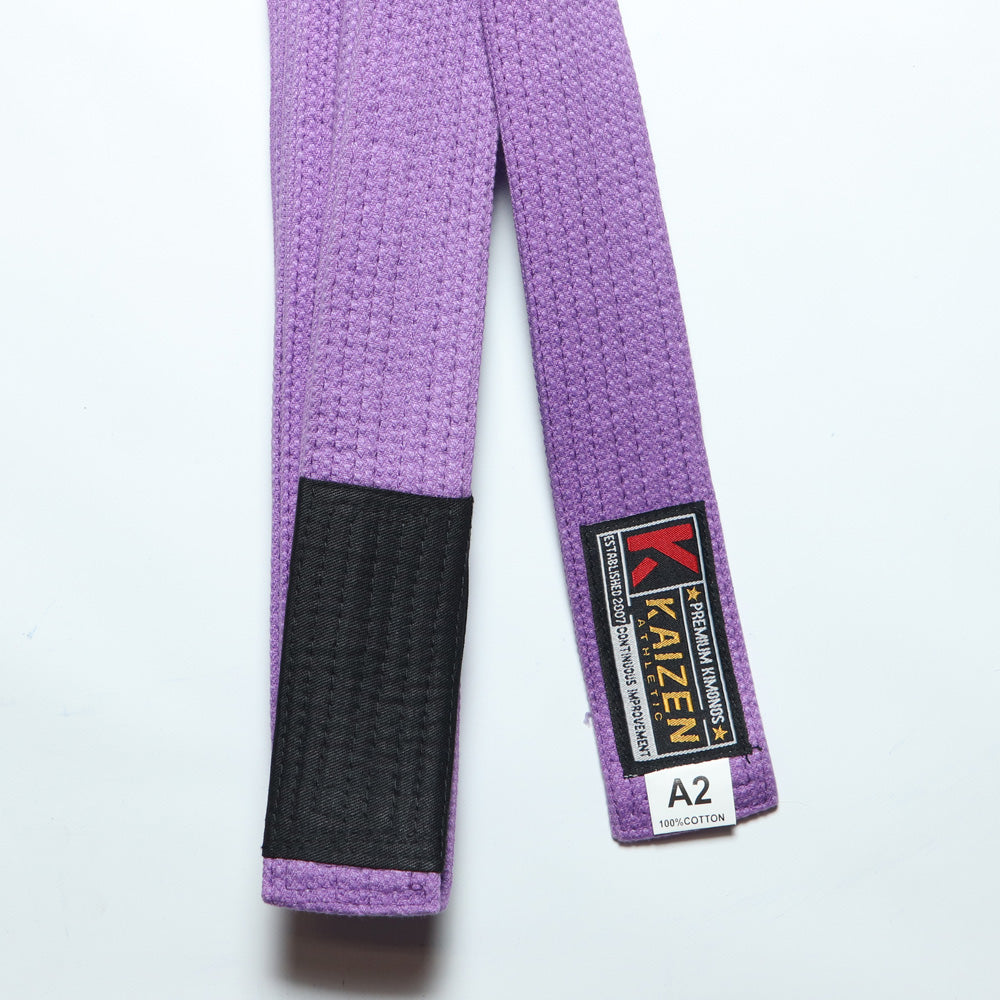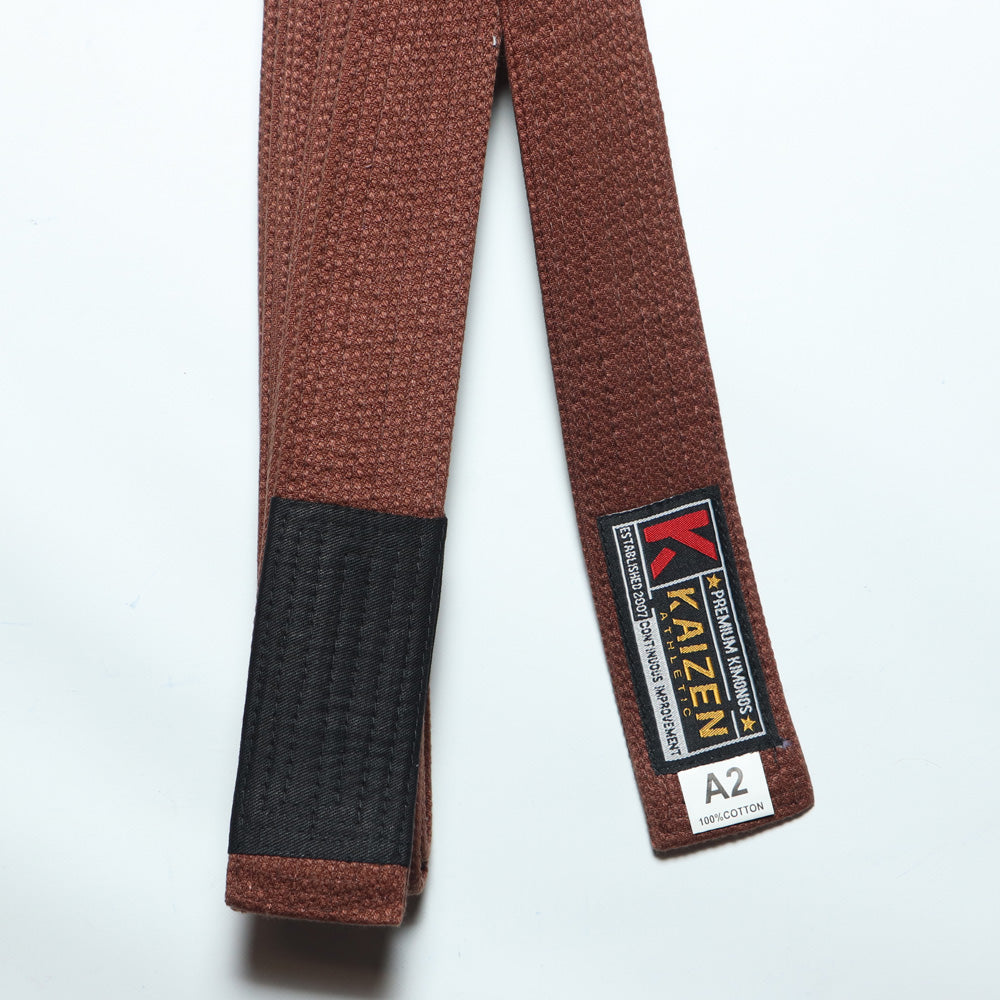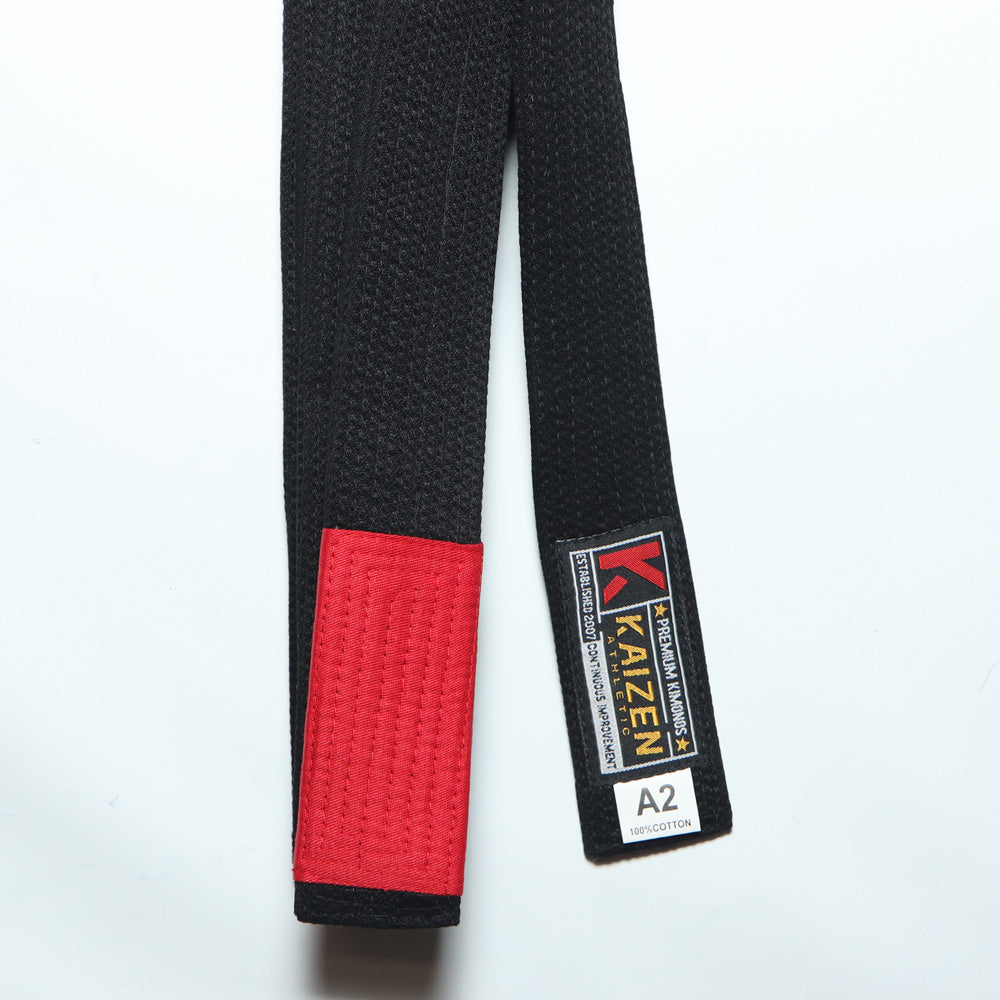 Premium BJJ Gi Belt by Kaizen Athletic
Regular price
$39.00 USD
Sale price
$29.95 USD
These premium gi belts are made of high quality gi material. Not only does this give the belts a nice look, but it also means more friction to keep the belt tied and more durability so it lasts through years of abuse!
The premium gi belts come in the following colors: blue, purple, brown, and black.
Kaizen Belt Size Chart
| | |
| --- | --- |
| Size | Length |
| A1 | 107 Inches |
| A2 | 113 Inches |
| A3 | 120 Inches |
| A4 | 124 Inches |
| A5 | 132 Inches |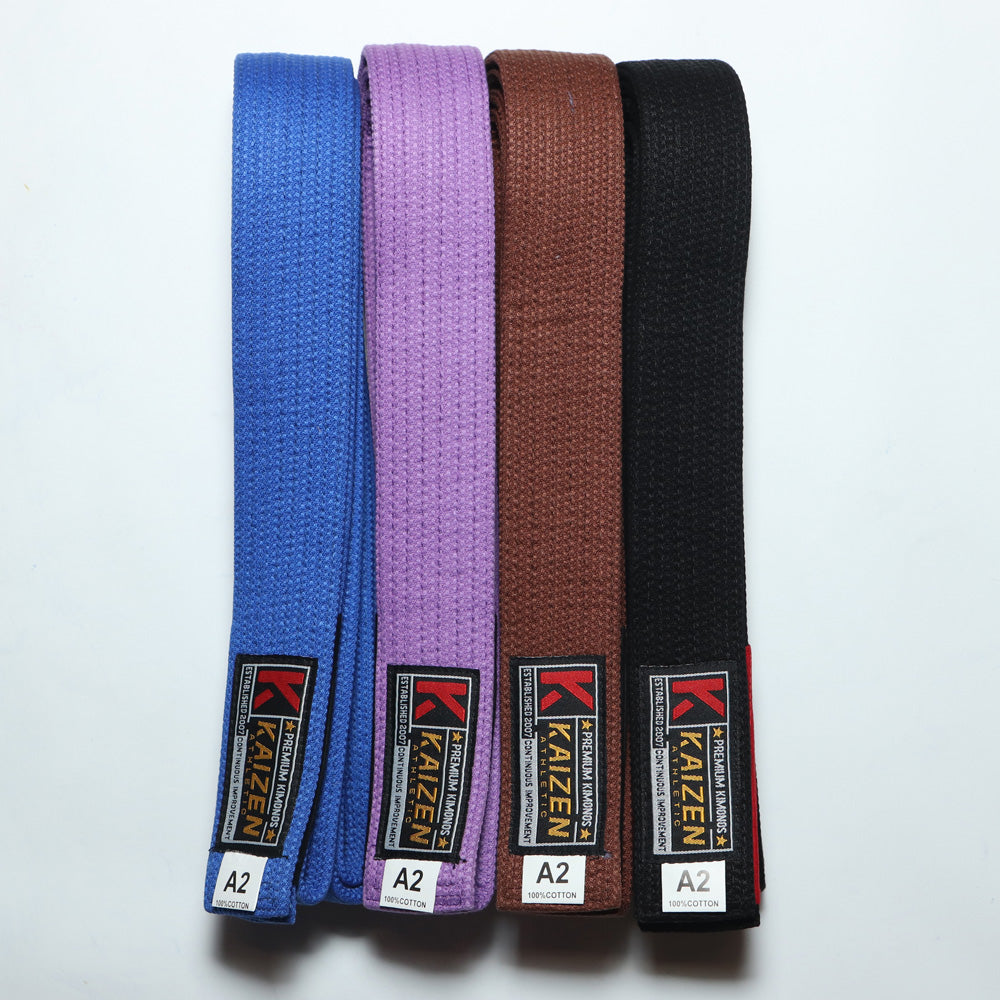 Premium BJJ Gi Belt by Kaizen Athletic
Regular price
$39.00 USD
Sale price
$29.95 USD
Kaizen BJJ GI Belt
Quality looks real good, deep rich colors.
Kaizen premium belt
Best belt on the market in my opinion. Delivered fast too
Great belt
This belt is fantastic. It's beautifully constructed, super durable thanks to the gi material (instead of regular cotton). This belt is slightly wider than your typical bjj belt (about 2"). It will take a few wash-and-wears to break in this belt. In the meantime, I suggest giving this belt an extra half-twist when you finish tying the square knot in front.
Happy Training!
Black part where stripes goes fell apart