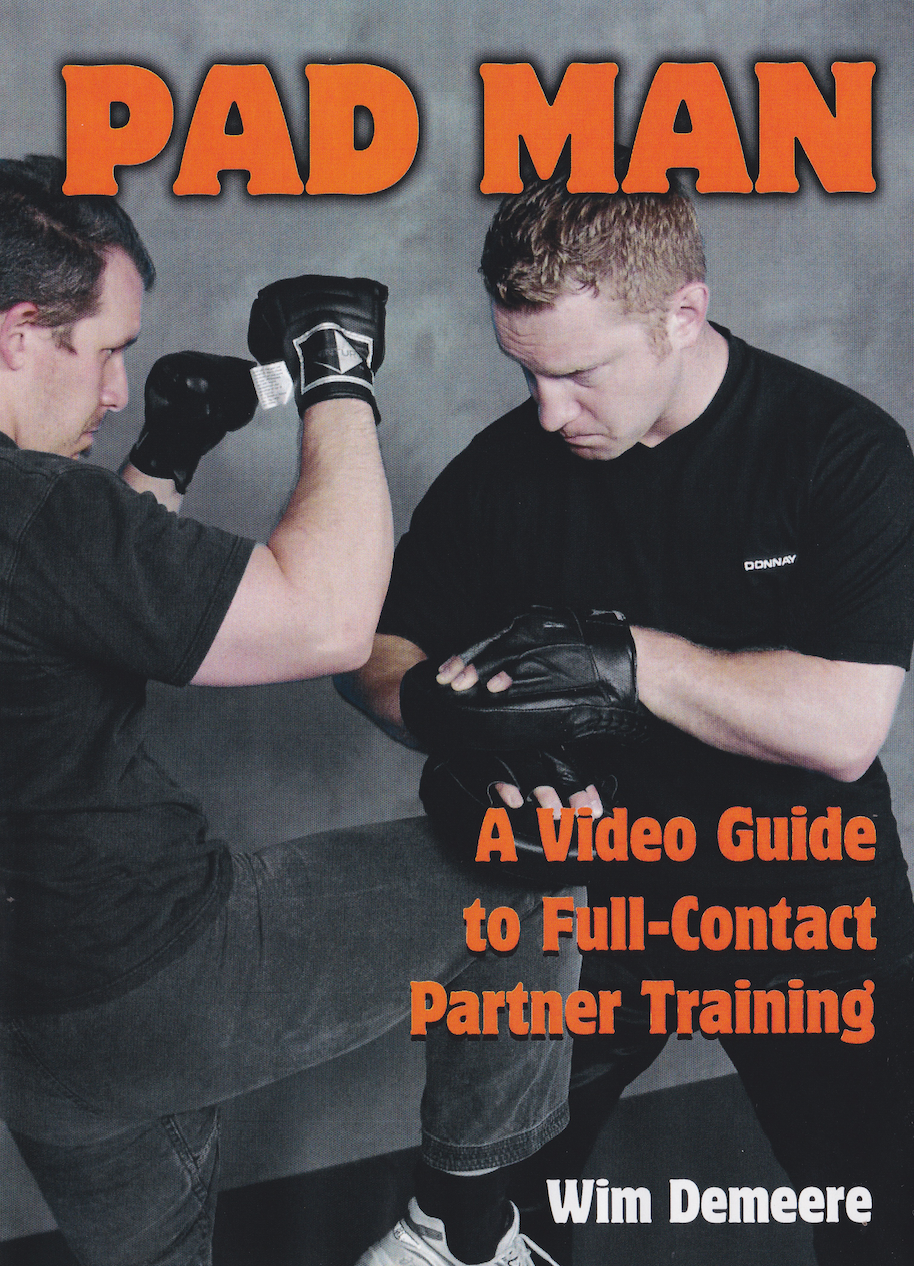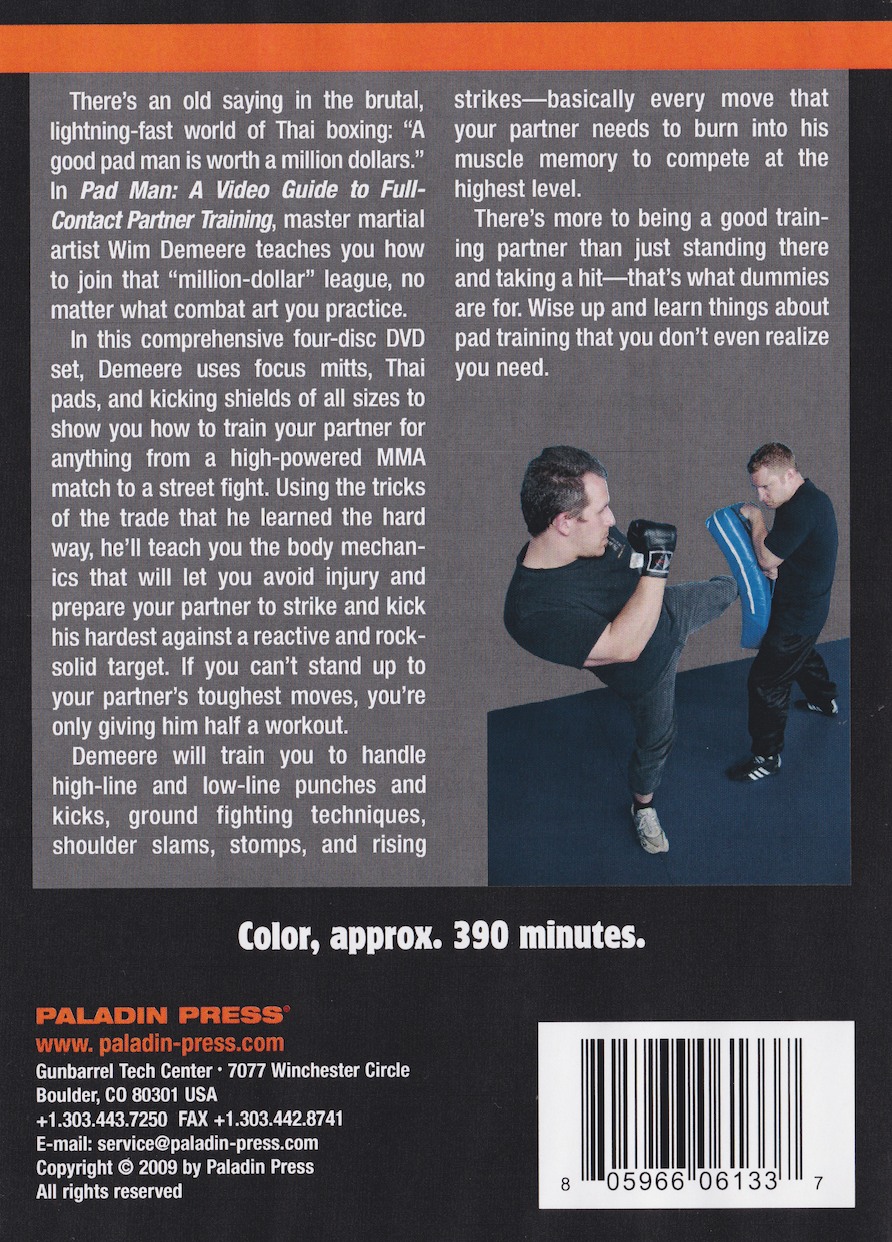 PAD MAN A Video Guide to Full-Contact Partner Training 4 DVD Set by Wim Demeere (Preowned)
Regular price
$199.95 USD
Regular price
$220.00 USD
Sale price
$199.95 USD
In this comprehensive four-disc DVD set, Demeere uses focus mitts, Thai pads, and kicking shields of all sizes to show you how to train your partner for anything from a high-powered MMA match to a street fight. Using the tricks of the trade that he learned the hard way, he'll teach you the body mechanics that will let you avoid injury and prepare your partner to strike and kick his hardest against a reactive and rock-solid target. If you can't stand up to your partner's toughest moves, you're only giving him half a workout. Demeere will train you to handle high-line and low-line punches and kicks, ground fighting techniques, shoulder slams, stomps and rising strikes—basically every move that your partner needs to burn into his muscle memory to compete at the highest level. There's more to being a good training partner than just standing there and taking a hit—that's what dummies are for. Wise up and learn things about pad training that you don't even realize you need.
About the Actor
Wim Demeere has practiced a variety of martial arts for over 20 years, studying mainly Chinese systems and several full-contact fighting styles, such as sanshou and Muay Thai. He won four national titles and a bronze medal at the 1995 World Wushu Championships. He is the former national coach of the Belgian Wushu fighting team and still trains fighters for international competition.
Length: 6 hours and 30 min.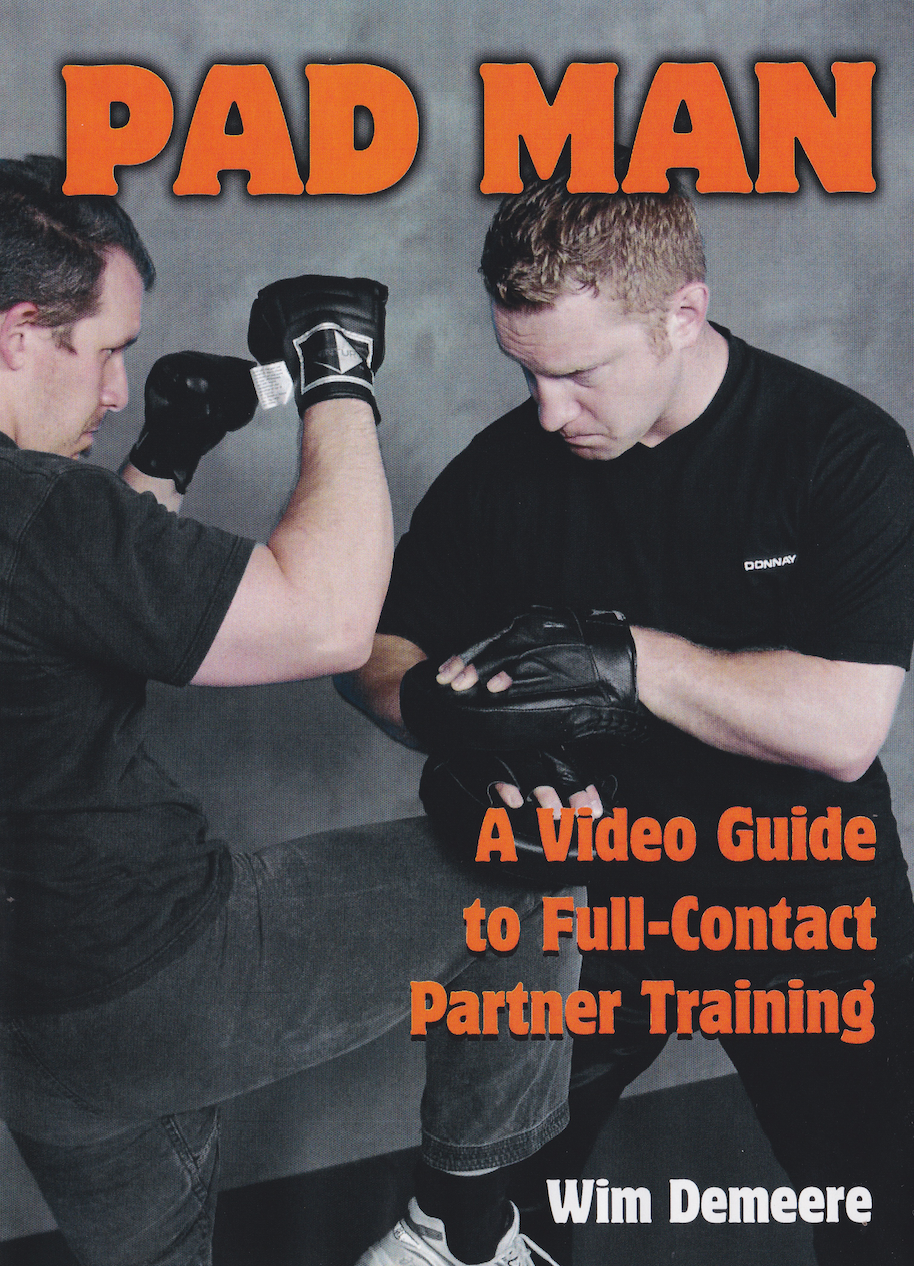 PAD MAN A Video Guide to Full-Contact Partner Training 4 DVD Set by Wim Demeere (Preowned)
Regular price
$199.95 USD
Regular price
$220.00 USD
Sale price
$199.95 USD