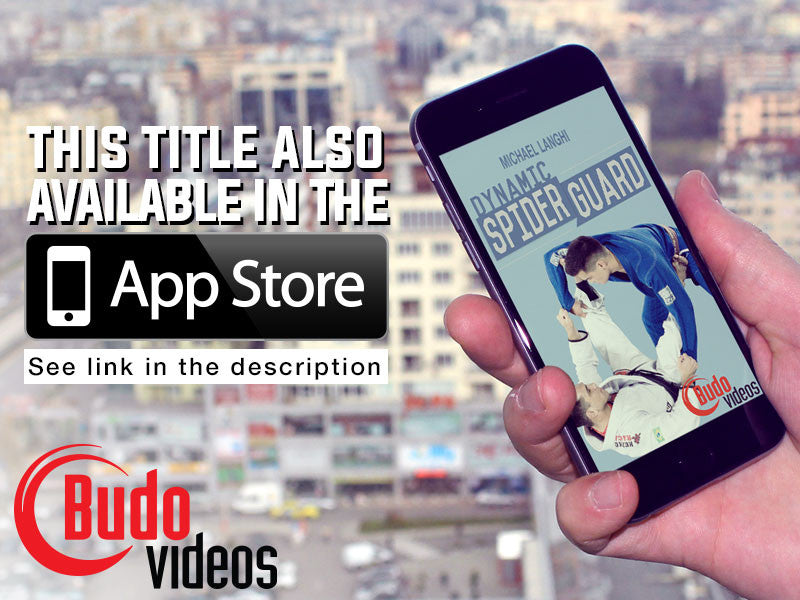 Michael Langhi Dynamic Spider Guard (On Demand)
Regular price
$29.00 USD
Sale price
$24.99 USD
Michael Langhi, world champion and Alliance BJJ super star, is known for his "impassable guard". The Spider Guard is the central component of all open guards and in this video Langhi will break it all down for you. Michael teaches basic concepts, sweeps, transitions, and submissions.
Chapters:
1. Intro
2. Spider guard concepts
3. Basic spider guard sweep
4. Sweep to arm drag to the back
5. Grip break to armbar
6. Grip break to triangle
7. Spider lasso balloon sweep
8 Spider lasso to sweep or omoplata
9 Spider lasso with cross grip to single leg
10 Balloon sweep changing directions
11 Trap one leg & balloon sweep
12 Trap one leg to X Guard
13 Trap one leg to footlock
14 Lasso cross grip to sit up guard sweep
15 Spider to X Guard
16 Spider to toehold
17 Omoplata & counter the roll to finish
18 Combat base to omoplata
19 Armbar with one hook behind the neck
*This is a virtual On Demand item, this is not a physical DVD.
**You can watch as many times as you want.
***Sales are final. No refunds or exchanges. 
Michael Langhi Dynamic Spider Guard (On Demand)
Regular price
$29.00 USD
Sale price
$24.99 USD
Michael Langhi Dynamic Spider Guard (On Demand)
High level instructional
High level instructional on spieder guard with great attention to details and emphasys on hip movement (hence dynamic spider guard) - I would highly recommend it - ps: as there is no navigation menu, it is worth jotting down the minutes of each chapters on firts view, so it will make it easier to retrieve a specific technique later on.
Dyanamic Spider Guard, Mike Langhi
Great content but without a chapter menu it makes navigating the different chapters very time consuming.