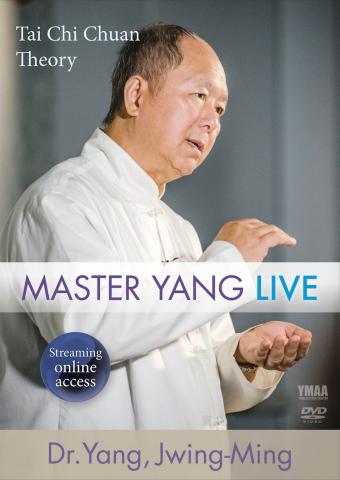 Master Yang Live: Tai Chi Chuan Theory DVD by Dr Yang, Jwing-Ming
Regular price
$99.95 USD
Sale price
$89.95 USD
A deeper conversation about tai chi
Delve deeply into tai chi chuan theory with insight from ancient Daoist tradition and modern science.
This four-hour video lesson is a rare front row seat experience with tai chi master Dr. Yang, Jwing-Ming. You will watch Dr. Yang's hands-on demonstrations of the many facets of tai chi principles and theory. Master Yang provides breakthrough insights using his physics background to explain the connection between energy (qi), power and relaxation.
Understand the cellular and atomic vibrational nature of the physical body and the spirit (shen) within your practice of tai chi. Master Yang reveals the boundaries between yin and yang through a fresh understanding of the connection between quantum physics, dark matter and his unique revelation of spirit.
• Explore the ancient root of tai chi chuan, 'grand ultimate fist'
• Understand the distinctions between tai chi philosophy and martial arts
• Study the origin of tai chi styles and the influence of the Book of Change (Dao De Jing)
• Understand the secrets within the fundamental 13 Postures of Tai Chi
• Follow-along tai chi exercises with Master Yang
Languages: English
Length: 247 min.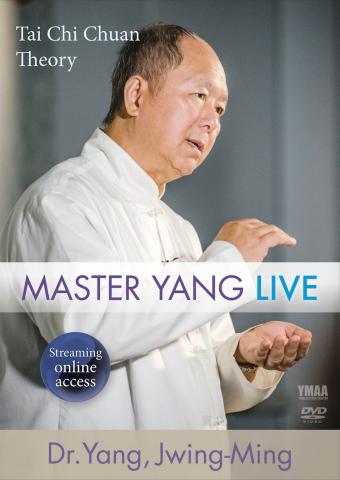 Master Yang Live: Tai Chi Chuan Theory DVD by Dr Yang, Jwing-Ming
Regular price
$99.95 USD
Sale price
$89.95 USD