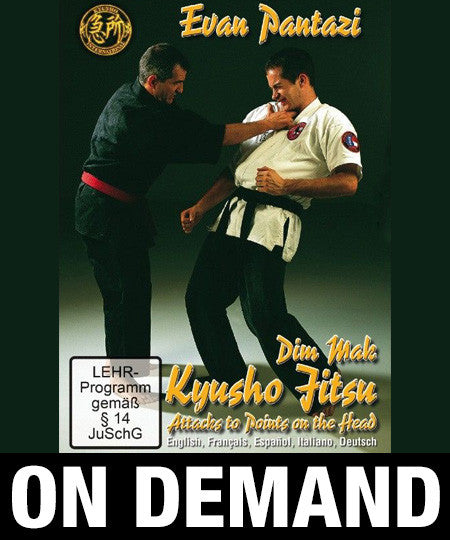 Kyusho Jitsu Points on the Head by Evan Pantazi (On Demand)
Regular price
$20.00 USD
Sale price
$14.99 USD
Shihan Evan Pantazi, 7th degree in Kyusho-Jitsu and one of the maximum worldwide exponents of this surprising Art, presents us with the third video of this collection, dealing with the pressure points of the head. In this video, Pantazi analyses the diverse practical applications in detail, the localization of the points and their effects, and at the same time shows us the "true" applications of the kata movements. Here, a block is no longer only a block, but an attack to pressure points in order to incapacitate or KO the adversary with minimum force. It is an indispensable video to know where an how to strike, without a doubt one of the fundamental aspects for any Martial Art or contact sport.
*This is a virtual On Demand item, this is not a physical DVD.
**You can watch as many times as you want.
***Sales are final. No refunds or exchanges.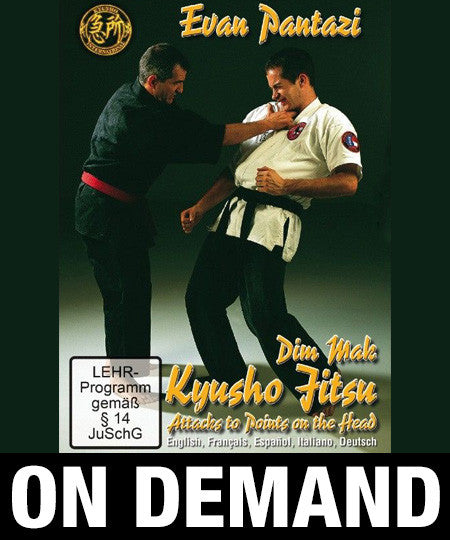 Kyusho Jitsu Points on the Head by Evan Pantazi (On Demand)
Regular price
$20.00 USD
Sale price
$14.99 USD
I have not got the video tape yet ?