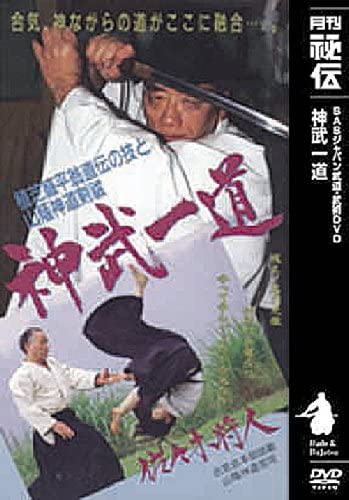 Kamibu Ichido DVD by Masando Sasaki
Regular price
$59.00 USD
Sale price
$39.95 USD
Aikido Honbu instructor & Yamakage Shinto Miyaji - Masando Sasaki. After getting the secrets of his teacher, Tempu Nakamura, he met Morihei Ueshiba, the founder of Motohisa Yamakage Shinto, and President Motohisa Yamakage, and is a flasher who fused the two ways of aiki and god. This video is an ancient Japanese culture. Through Mr. Masando Sasaki, who practices "Kamibu Ichido" and says that "Aikido is a martial arts expression of Shinto," he introduces the techniques and theories that can be said to be the secrets of Aiki and God.


Contents recorded

● Aikido performance commentary [Morihei Ueshiba's technique and reason]
● Shinto practices [Many practices including Sanin Shinto sword pursuit]
● Life [Life in Bushido]

Masando Sasaki

Born February 1, 1959 in Nagai City, Yamagata Prefecture. In the wake of the death of his friend, he sought a way at the 19th and Ryoeikai, and at that time he met and studied with Tetsuto Tempu Nakamura. In addition, he practiced Aikido under the founder of Aikido, Morihei Ueshiba, and currently teaches Aikido at each university, Aikikai Headquarters Dojo, and Akirajuku, which doubles as Kamifukuoka Saio. In 1977, at the invitation of the Agency for Cultural Affairs of the French Government, he went to France as a Shinto professor at the "Humanity Restoration Dojo" in Paris. He has a good reputation for his unique theoretical development and narrative based on his own wild life, and gives lectures dozens of times a year. His books include "Life is here in Yamakawa" and "Japanese, go back to your mother's heart".
Language: Japanese
Run time: 45 min.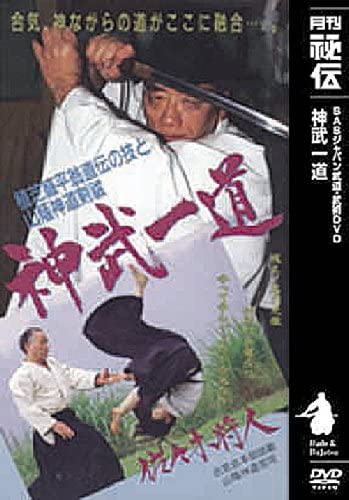 Kamibu Ichido DVD by Masando Sasaki
Regular price
$59.00 USD
Sale price
$39.95 USD