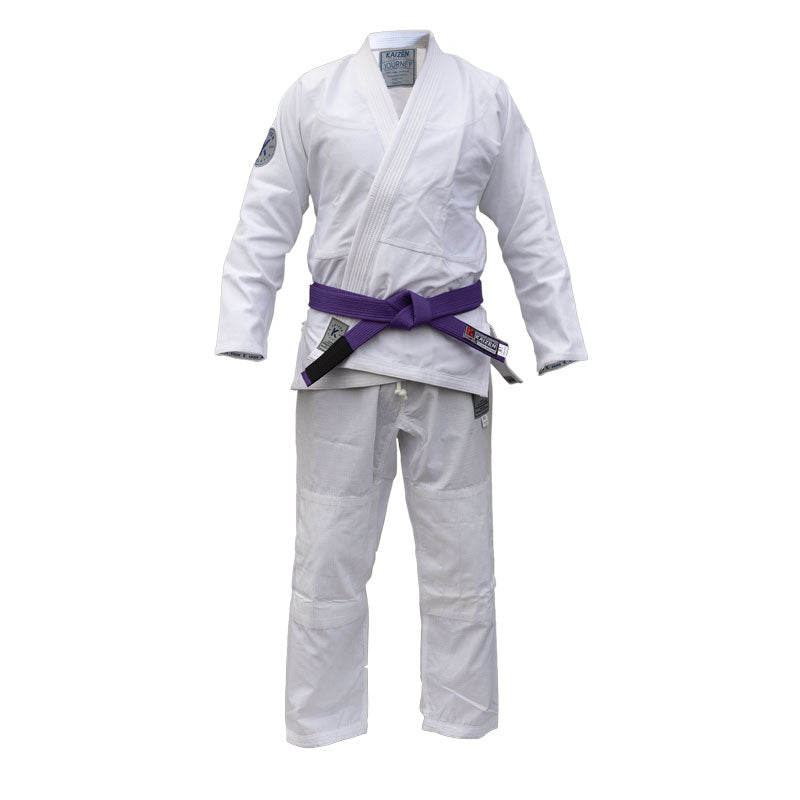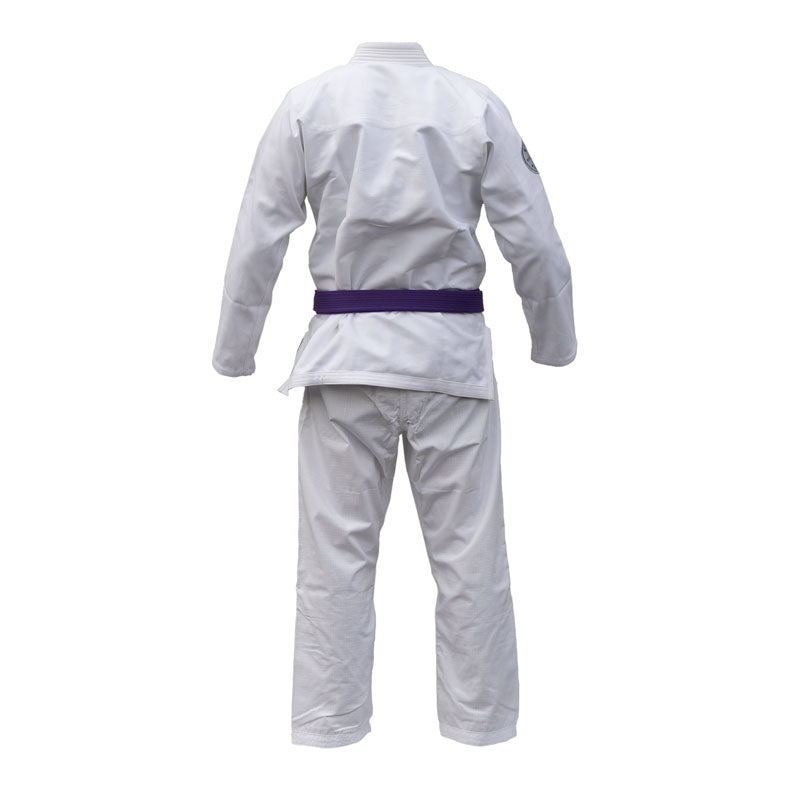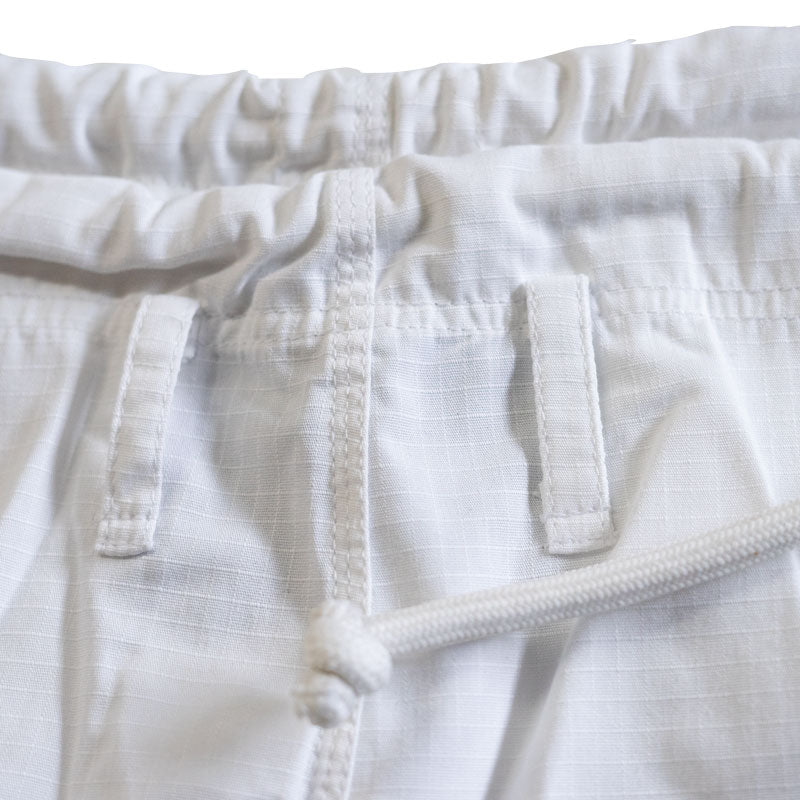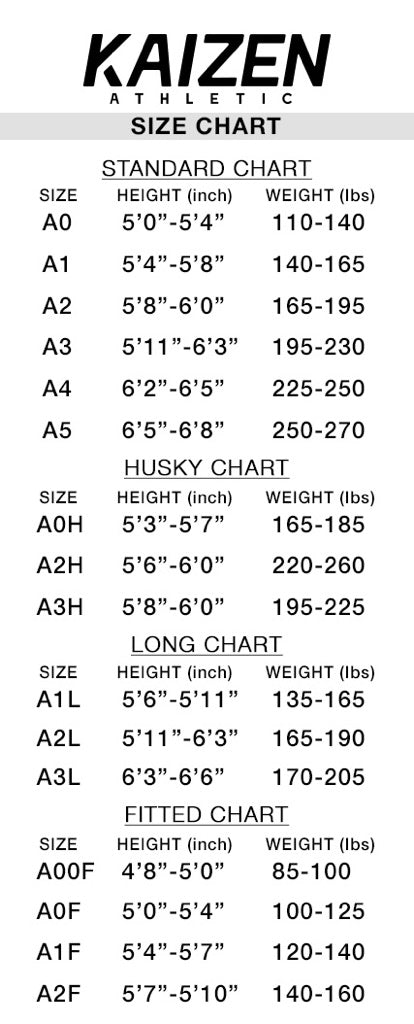 Kaizen Athletic Journey Jiu Jitsu Kimono - WHITE
Regular price
$119.00 USD
Sale price
$99.95 USD
Kaizen Athletic updates their popular and affordable line of gis with the Journey Gi. Along with an updated design, the new gi top features an ultra soft wash treatment to give it a very comfortable feel and to minimize shrinkage and fading. The pants are now ripstop which are soft and durable with reinforced knees. The new Kaizen Journey Gi was designed with simplicity, durability and comfort in mind.

Features
100% Cotton
Preshrunk
Lightweight 350 GSM Pearl Weave
Ultrasoft wash Treatment
Ripstop Pants
Reinforced Rip-Stop Cuff-Lining
Reinforced Rip-Stop Skirt Lining
Reinforced Gusset
Reinforced Knees
Rope-Cord Draw-String
6 Belt Loops
*Belt Not Included.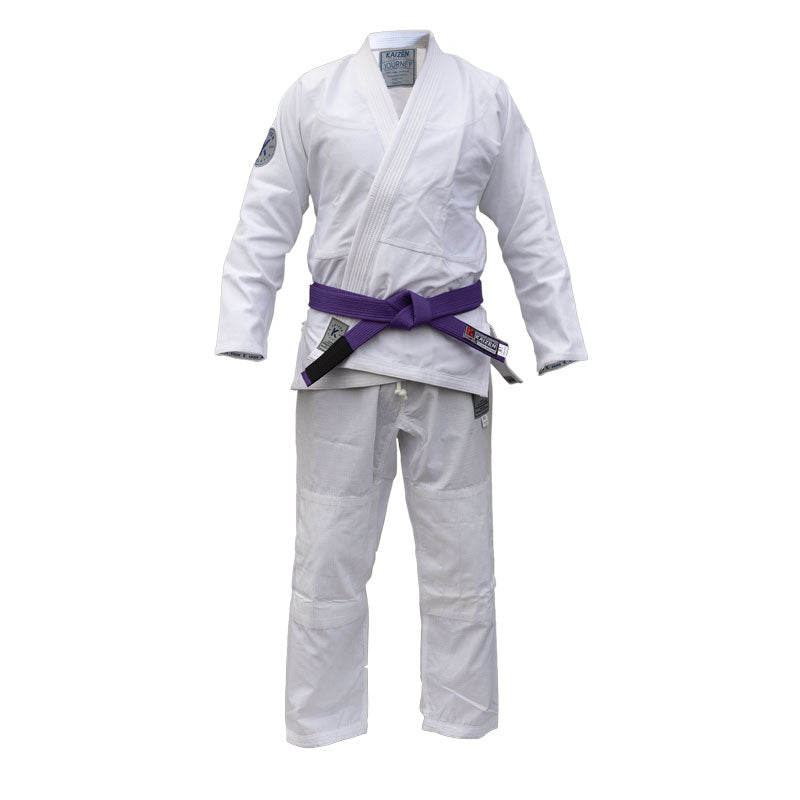 Kaizen Athletic Journey Jiu Jitsu Kimono - WHITE
Regular price
$119.00 USD
Sale price
$99.95 USD
Kaizen Athletic Journey BJJ Gi
I am very happy with the speed of the customer service as well as the gis. They are comfortable, look good and fit well on my body. Would recommend.
Great gi
great gi so far. wish the wider version was available. really want you to make your aikido gi again. that was the best fitting gi i've ever owned.
Great gi
The last 2 gis I've bought have been Kaizen gis.
Just can't beat the quality and price.
Great
Excellent gi. I tried 3 other brands and settled on this one. It was nice to be able to try on gis at Budovideos to see which one looked and felt best. Very happy with Kaizen.