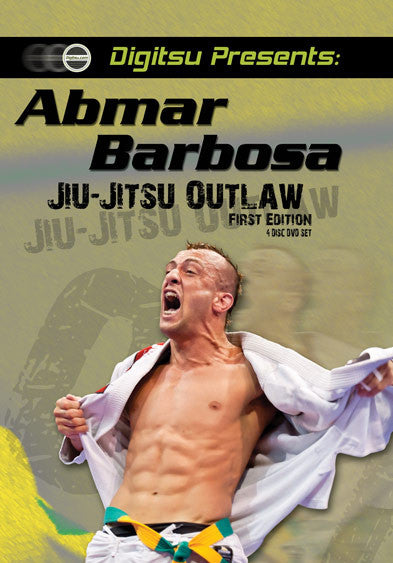 Jiu-Jitsu Outlaw 4 DVD Set with Abmar Barbosa
Regular price
$124.95 USD
Regular price
$19.00 USD
Sale price
$124.95 USD
Jiu Jitsu Outlaw is the first ever-instructional series from world-class competitor, multiple-time Brazilian National Champion, multiple-time IBJJF PAN-AMERICAN Champion, and always charismatic… ABMAR BARBOSA! This is the most innovative Brazilian Jiu Jitsu instructional series you will ever own. Whether it's a sweep, a pass or an attack, these DVDs provide you with a comprehensive examination of Abmar Barbosa's competition tested and proven Jiu-Jitsu game. You'll receive an incredible 6-hours of expert training on 4 discs that walk you through every technique with a one-to-one perspective… it's like you are taking a private lesson with the Jiu Jitsu wizard himself!
    "Abmar is on the vanguard of a whole new generation of BJJ experts. Not only is he one of the top players in the game, but also one of the most inventive and creative ones I've ever met and had the privilege to work with. I highly recommend his instructional."
--- Robert Drysdale, ADCC Absolute Champion   
  "I have trained with some of the best in the world and Abmar does things that make me freeze in my tracks as I try to figure out what he is doing. He has helped my training immensely and I can't recommend anything he does highly enough."
--- Joe Lauzon, UFC Fighter
DISC 1: CLOSED GUARD
Who says that the closed guard is a dated stalling position? In this 90 minute DVD Abmar dispels this myth and personally teaches you the most innovative attacks in his arsenal… NOTHING IS HELD BACK!
DISC 2: SPIDER GUARD / THE BARBOSA GUARD
Train with a champion! In this extensive 90 minute session, you'll tackle Abmar's most effective sweep position, the Spider Guard, and his specialized Barbosa Guard.
-In the Spider Guard section, Abmar shows his most effective sweeps (including the phenomenal sweep that he used in the 2010 IBJJF PANS) and drills that will improve your Spider Guard.
-Additionally, on this disc, Abmar reveals his well protected secret… The Barbosa Guard.
Disc 3: PASSING GUARD
Bring your skills to a new level with 90 minutes of intense focus on Abmar's lightning speed and relentless guard passing skills. Also, unlike any other instructional, Abmar shows you exactly what to do if you end up in the Barbosa Guard.
DISC 4: DE LA RIVA GUARD
This is perhaps the most complete instructional on what to do when your opponent is foolish enough to pry open your guard. In just 90 minutes, you'll get an extensive look at the intricacies of Abmar's competition confirmed DLR guard and how to use it properly!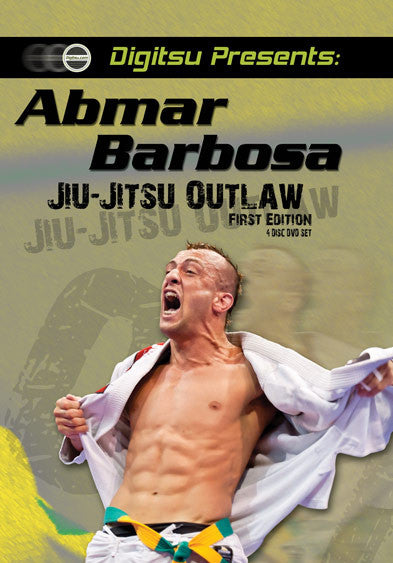 Jiu-Jitsu Outlaw 4 DVD Set with Abmar Barbosa
Regular price
$124.95 USD
Regular price
$19.00 USD
Sale price
$124.95 USD