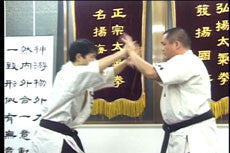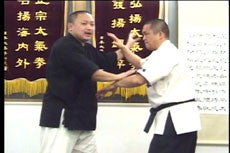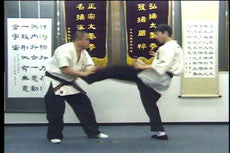 Jissen Kempo Taikiken DVD with Isato Kubo
Regular price
$59.00 USD
Sale price
$39.95 USD
THIS IS A SPECIAL ORDER ITEM
These items can take approximately 1-2 weeks to arrive here before they are ready to be shipped out by the selected courier service. Special order items are not eligible for return or exchange under any circumstances. Please review product details carefully before adding these items to your shopping cart.
Please Note: If you place an order for other items, they will be held and shipped together with the special order item when it is available. Alternatively you can place separate orders so your regular items will be shipped sooner.
Well known Japanese Taikiken instructor Isato Kubo has written many books and produced many videos on the art. "Jissen Kempo Taikiken" marks the first time his instruction has appeared in DVD format.

Originally released as 2 seperate VHS tapes, they have now been combined onto 1 DVD.

Contents include:

History of Taikiken
Ritsuzen
Hanzen
Yuri
Hai
Neri
Hakkei
Daken
Tansuisyu
Sosuisyu
Ability of Taikiken
Kumite
Kubo Shihan interview
Hakken
Continuation of Hoho Hakkei
How to strengthen Hakkei
Tansuishu
Sosuishu
Sand Bag
Punching Mitt
Kumite Oyo
Explain of Mukaete Sashite
Kumite Oyo Henka
Hukuro Shinai Keiko
Gyakute
View of Taikiken Honbu Dojo Practice

About Taikiken:
Taikiken is a Japanese form of Yiquan (Mind Fist) - a Chinese martial art. Japanese kendoka and judoka Kenichi Sawaii traveled to China and was beaten in competition so convincingly that he devoted his life to studying Yiquan. When he started teaching in Japan he named his art Taikiken. One of his more famous students was Mas Oyama - founder of Kyokushin Karate.
Language: Japanese
prd-105
Jissen Kempo Taikiken DVD with Isato Kubo
Regular price
$59.00 USD
Sale price
$39.95 USD