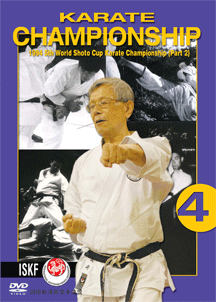 ISKF Shotokan Karate Tournament 4 DVD Set
Regular price
$89.00 USD
Sale price
$74.95 USD
THIS IS A SPECIAL ORDER ITEM
These items can take approximately 1-2 weeks to arrive here before they are ready to be shipped out by the selected courier service. Special order items are not eligible for return or exchange under any circumstances. Please review product details carefully before adding these items to your shopping cart.
Please Note: If you place an order for other items, they will be held and shipped together with the special order item when it is available. Alternatively you can place separate orders so your regular items will be shipped sooner.
In this exciting series, the International Shotokan Karate Federation (I.S.K.F.) brings some of the best matches in its more than 30 years of existence. From the early tournaments to the modern championship, you'll see some of the best American and Japanese fighters and competitors ever produced by the art of Shotokan Karate, and the largest collection of great quality ISKF Karate fights in one single DVD series. If you are looking for yesterday's and today's Karate champions, this series is for you.
Vol. 1 
1973 World Tournament Tokyo.
1st Pan-Am Championship (BRAZIL)

Vol. 2 
1976 Goodwill Tournament

Vol. 3 
1994 5th World Shoto Cup
Karate Championship (Part 1)

Vol. 4 
1994 5th World Shoto Cup
Karate Championship (Part 2)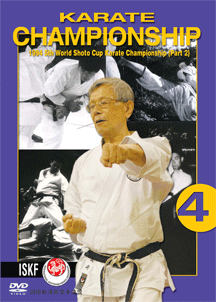 ISKF Shotokan Karate Tournament 4 DVD Set
Regular price
$89.00 USD
Sale price
$74.95 USD