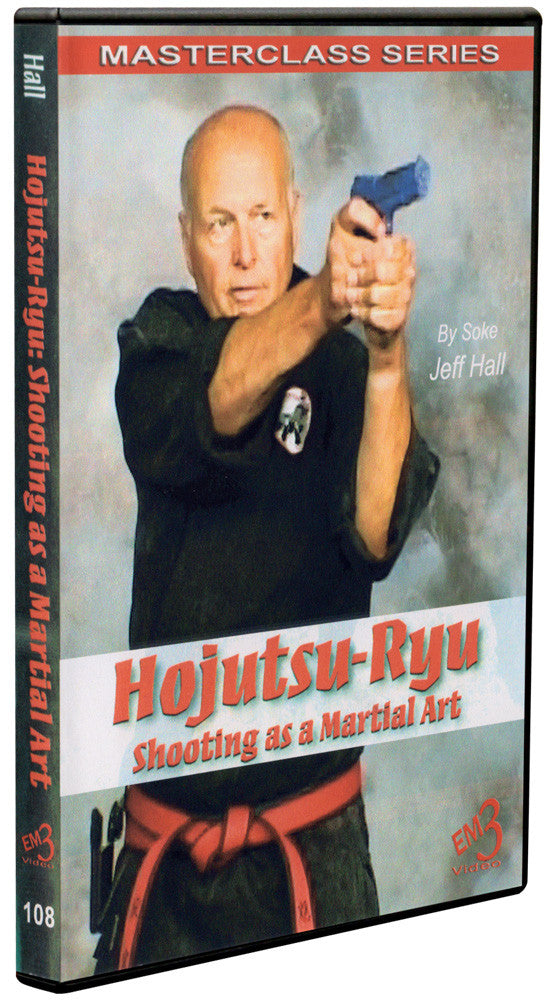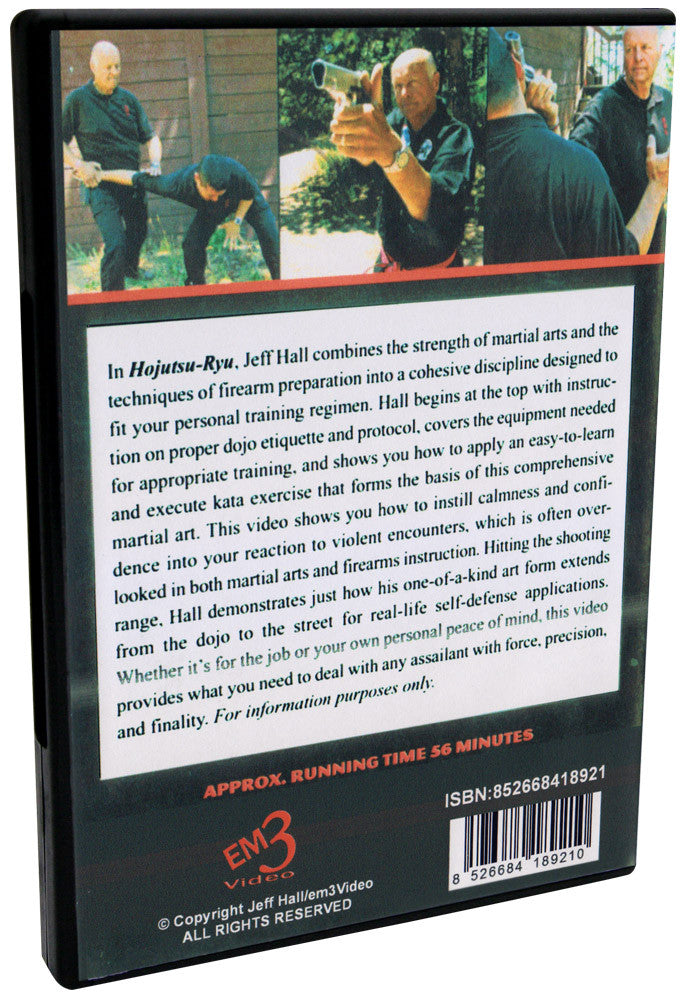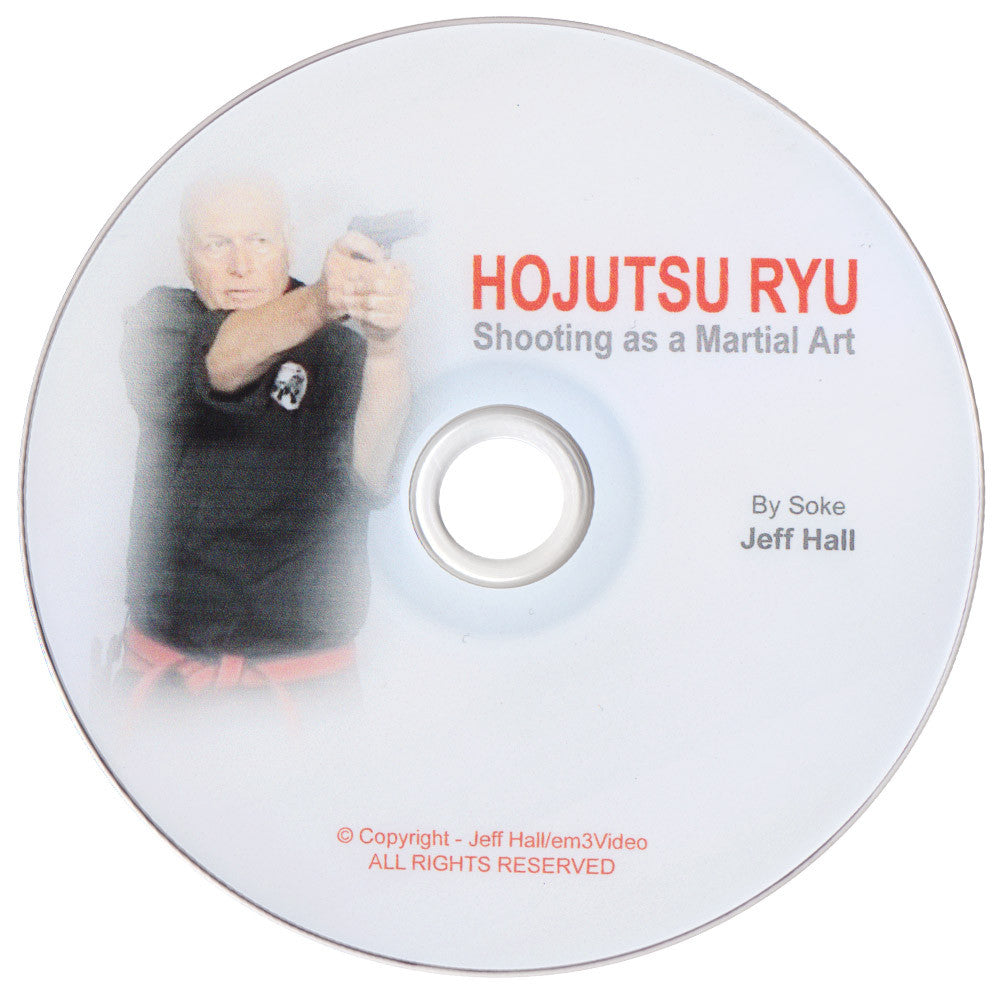 Hojutsu-Ryu Shooting as a Martial Art DVD by Jeff Hall
Regular price
$29.00 USD
Sale price
$24.99 USD
Jeff Hall starts with the formal etiguette, the equipment you will need, and show you how to use the easy-to-learn exercies the show the basis of this martial art. Whether it's for the job or your own peace of mind, this video will provide what you need to handle any situation you may come across.
DVD Breakdown:
Formal Protocol
Fighting Principles
Scanning and Assessing
The Equipment
Kata
Kata Breakdown: weaver stance
Kata Breakdown: 6 step weapon retention
Kata Breakdown: pivots or responses
Hojutsu Ni No Kata (Cane)
Bunkai
Bunkai Part 2
Live Fire Kata
Tactical Loading
Fail To Fire
Malfunction Clearance
Close Quarter Applications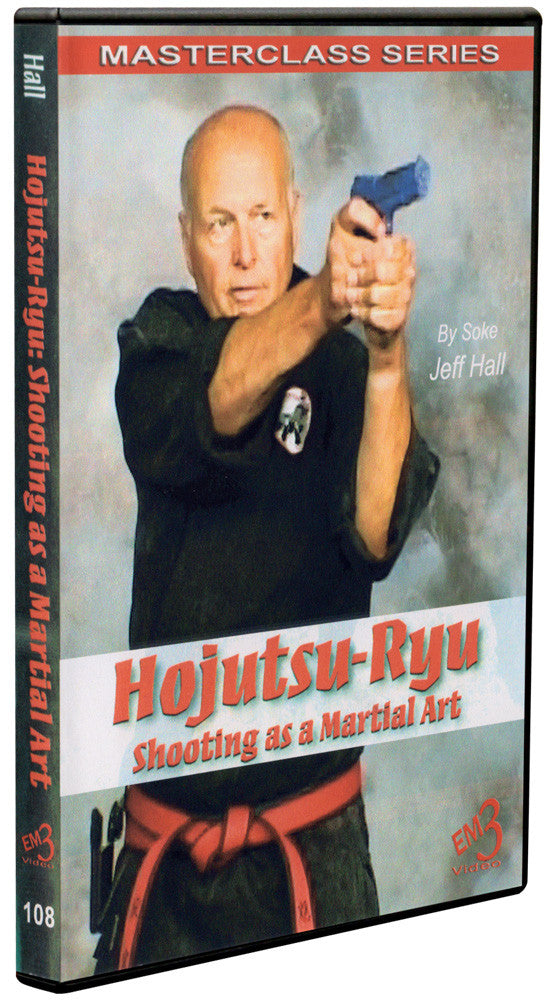 Hojutsu-Ryu Shooting as a Martial Art DVD by Jeff Hall
Regular price
$29.00 USD
Sale price
$24.99 USD
Excellent instruction
I recommend video for anyone interested in Hojutsu, but who is unable to attend a live class due to geography. (Like me).
Hojutsu-Ryu Shooting as a Martial Art DVD by Jeff Hall
I love the thorough explanations and the demonstrations on this DVD. It's helping me with self-study before meeting with my group again.
Awesome. Thanks for the review Kelly!