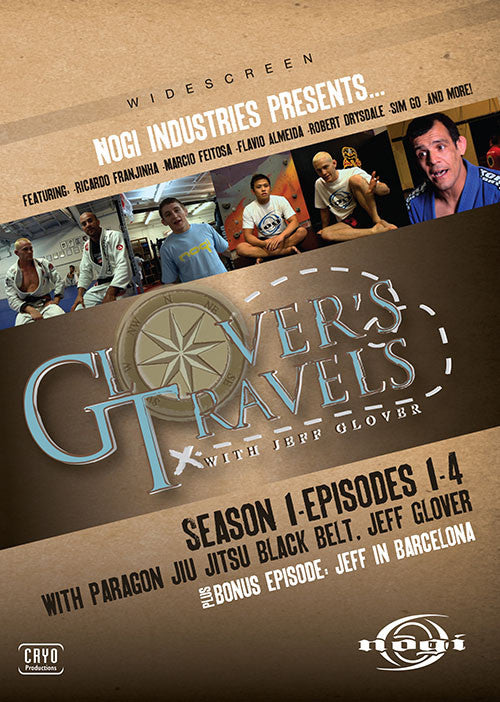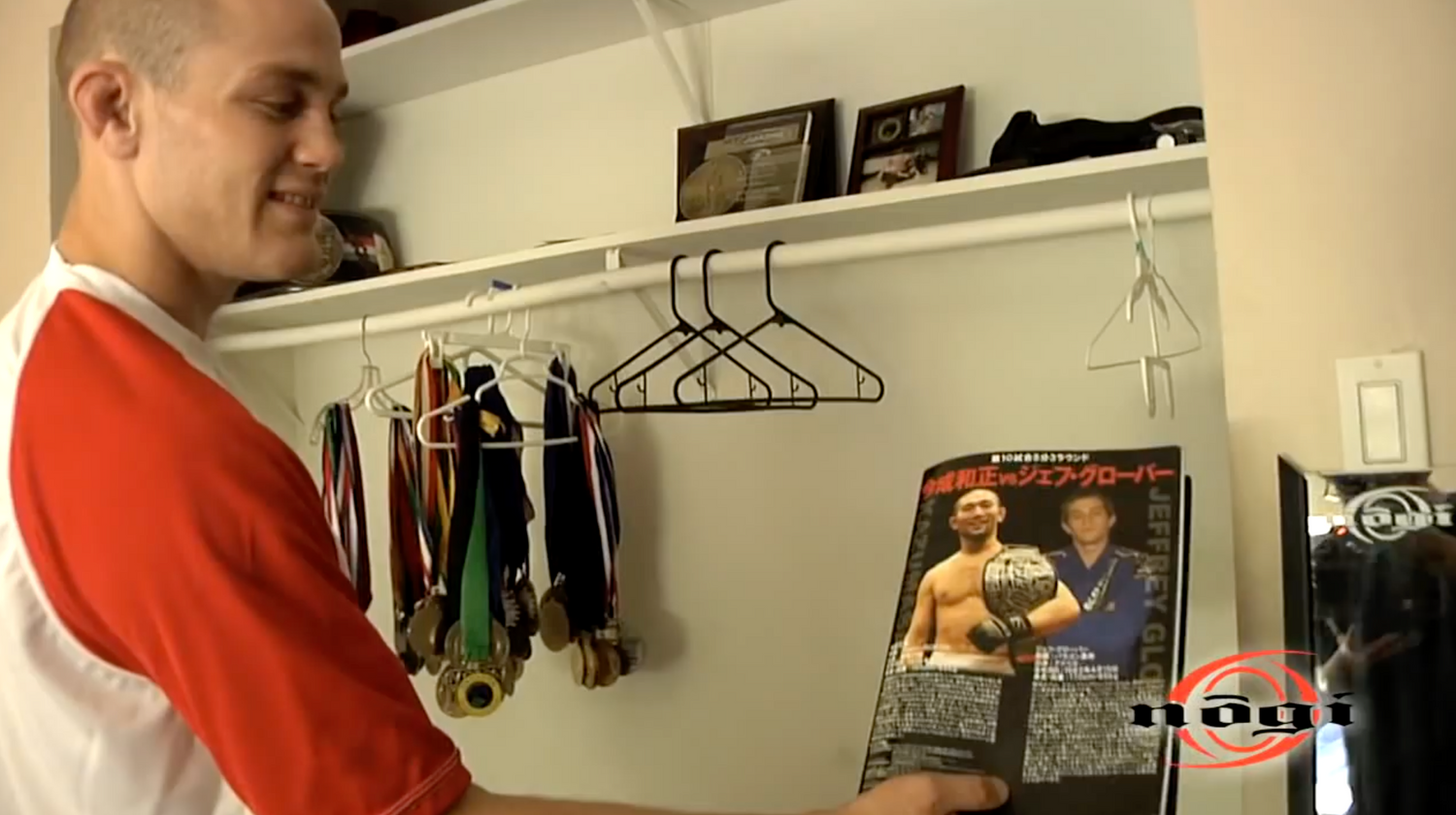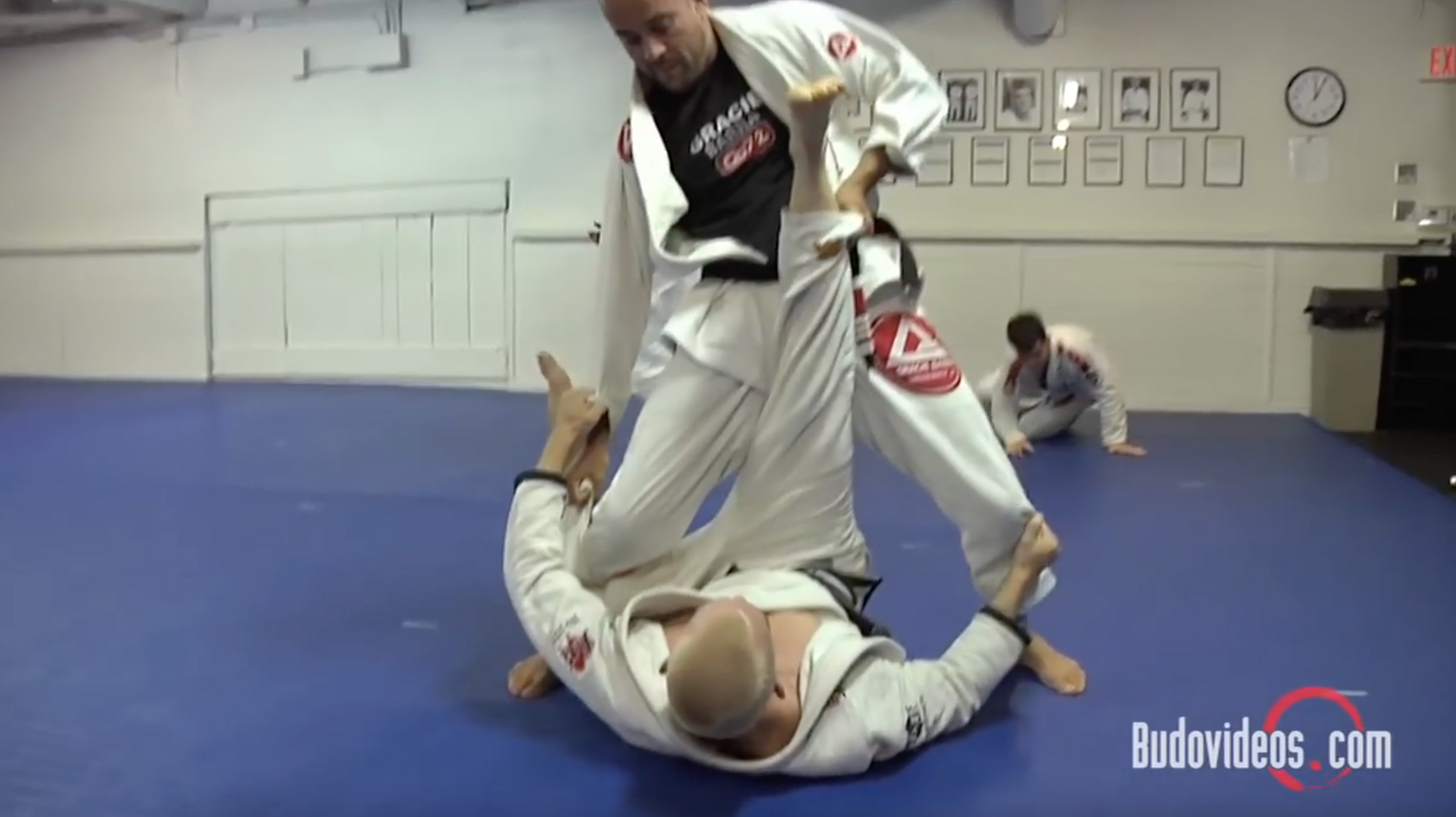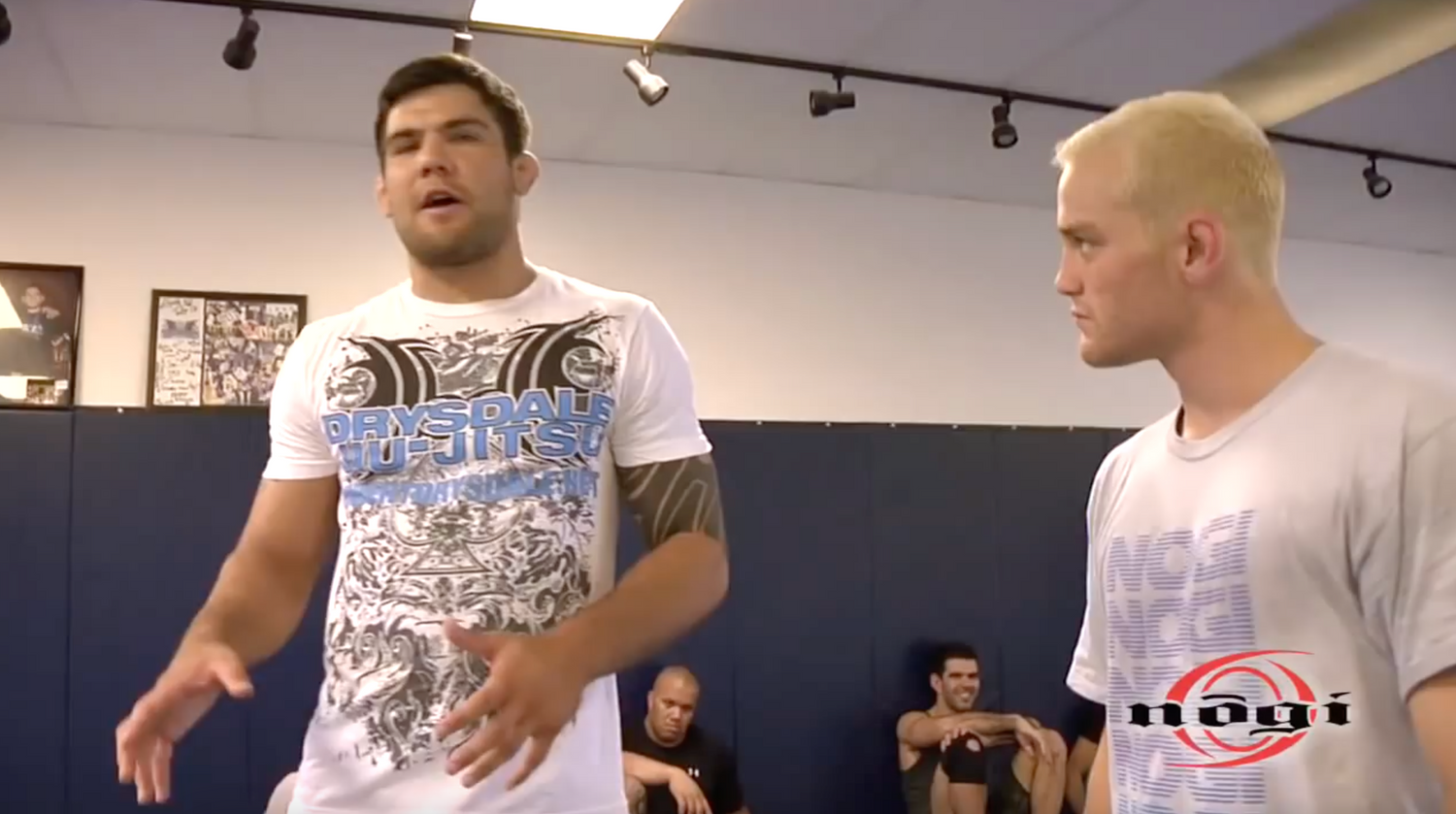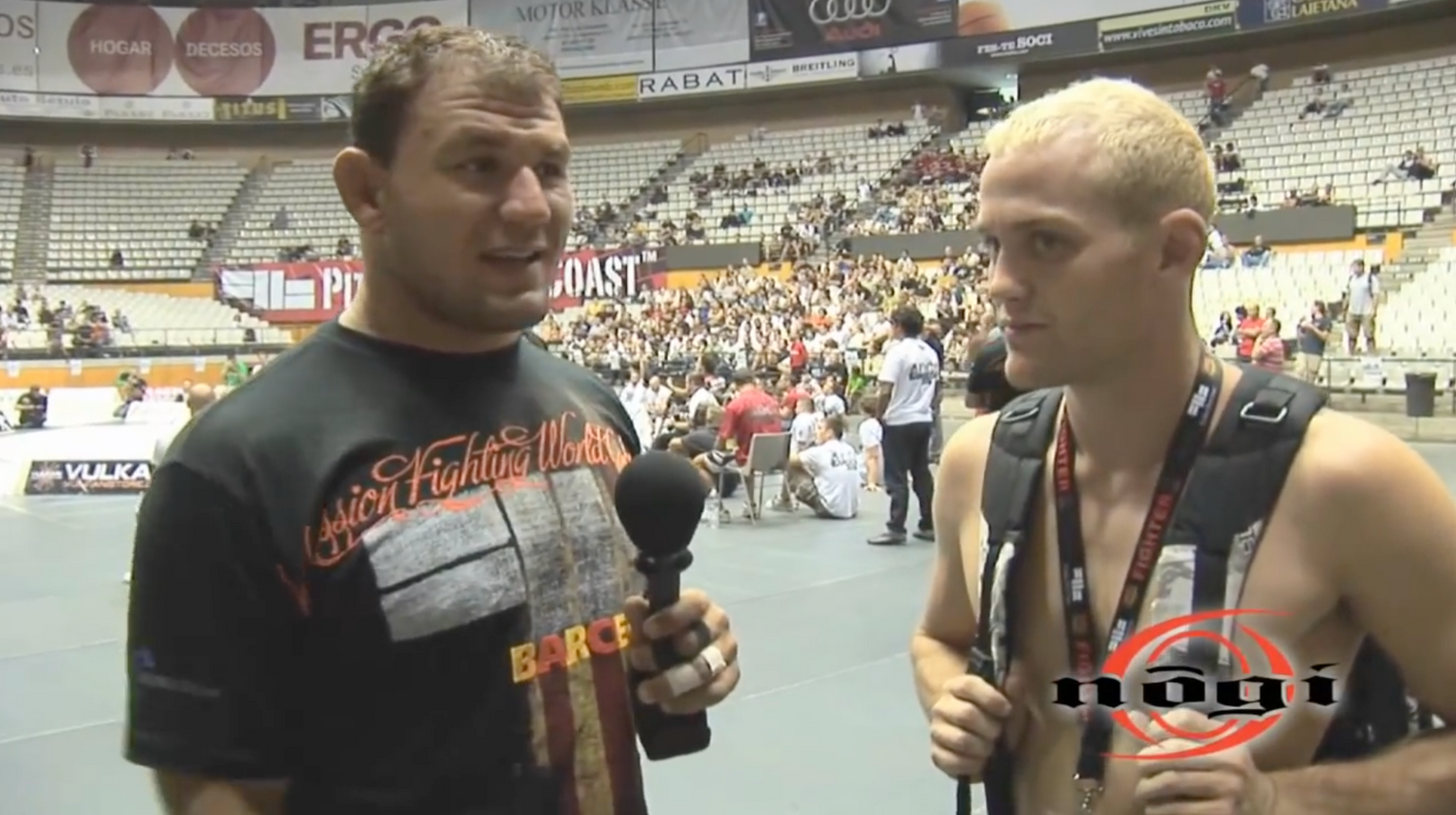 Glovers Travels Season 1 DVD with Jeff Glover
Regular price
$29.00 USD
Sale price
$19.95 USD
The super popular "Glover's Travels" show is finally available on DVD. See all 4 episodes (including the previously unreleased extended Gracie Barra episode) and also a bonus episode of Jeff in Spain for ADCC 2009.
Episode 1:
In this episode, Jeff visits his own school, Paragon Jiu Jitsu in Ventura California with Ricardo Franjinha Miller. Jeff also visits long time friend and training partner, Bill Cooper at his new Jiu Jitsu school in Newbury Park, California. 
Episode 2:
In this episode, Jeff Visits Gracie Barra headquarters in Irvine CA. Here, head instructors Marcio Feitosa and Flavio Almeida give Jeff a tour of this landmark school and even spend some time rolling and training with Jeff. In this full episode, see Jeff roll with Flavio Almeida and students and an extended tour of academy.
Episode 3:
In this episode, Jeff flys to Vegas to visit Robert Drysdale as he prepares for his upcoming superfight in ADCC.
Episode 4:
Jeff continues his tour of Vegas with a stop at a familiar training facility, Cobra Kai. Here Jeff visits and trains with old friends Chris Holdsworth and Simpson Go.
Bonus features:
Jeff in Barcelona:
Hang out with Jeff as he shows behind the scenes action at ADCC 2009 in Barcelona, Spain. Jeff also interviews Jeff Monson, Roberto Cyborg, David Avellan, Mike Fowler, and Xande Ribeiro.
Full ADCC 2009 fights:
Jeff vs Timo-Juhani Hirvikangas
Jeff vs Rani Yahya
Jeff vs Ryan Hall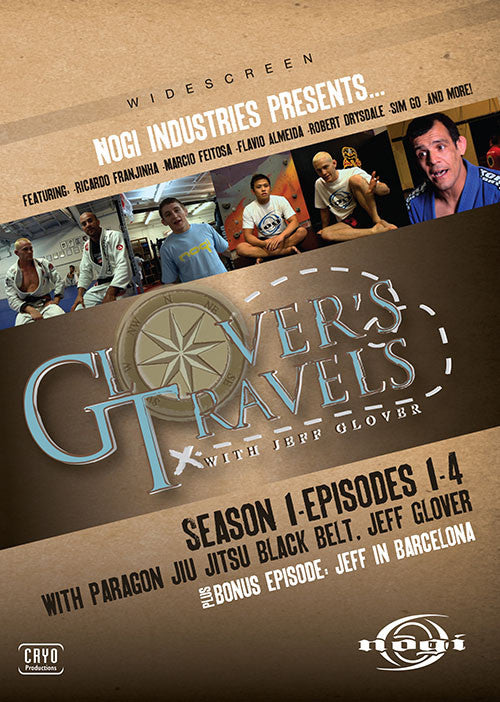 Glovers Travels Season 1 DVD with Jeff Glover
Regular price
$29.00 USD
Sale price
$19.95 USD