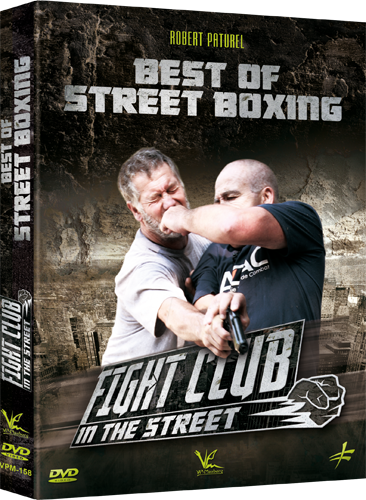 Fight Club In The Street - Best Of Street Boxing DVD by Robert Paturel
Regular price
$39.95 USD
Sale price
$29.95 USD
No need to be an Olympic champion, a muscular man or a Judo expert to learn how to defend yourself, you just need to really want it and to listen carefully... Learning, understanding, analyzing and anticipating is within everyone's reach. The street is a jungle. You can spend your life without ever being attacked, but one day everything can change without a warning. Do not fear this danger, you just have to get ready and prepare properly.
Discover a whole range of complementary techniques (Krav Maga, Close Combat, and professional Kapap) that will show you the keys to a self-defense that is focused on efficiency against different attacks such as: holding, attacks with and without weapons, with kicks, or threats with knife and gun.
Whether you are big or thin, tall or small, supple or not, beginner or expert, it doesn't matter; "Fight Club in the Street" will teach you how to defend yourself against the most common attacks.
Being a member of "Fight Club in the Street" is about learning how to defend oneself and not to attack, it is knowing how to help one's fellow man, respect oneself and respect others.
Robert Paturel:
RAID instructor for 20 years
Trainer of many champions
European Champion of French Boxing
6 times champion of France of French Boxing
Languages: English, German, French, Spanish
Running Time: 50 Minutes
VPM-158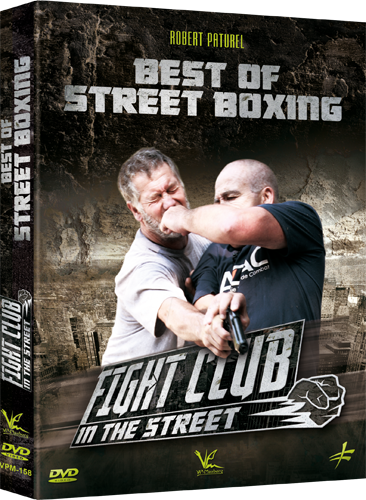 Fight Club In The Street - Best Of Street Boxing DVD by Robert Paturel
Regular price
$39.95 USD
Sale price
$29.95 USD