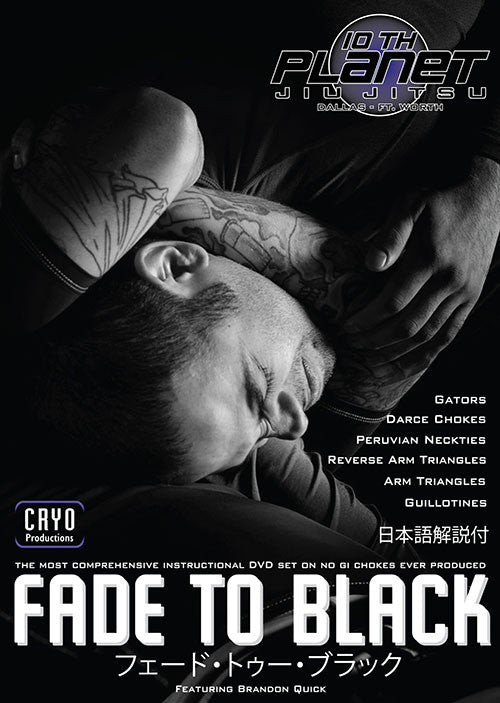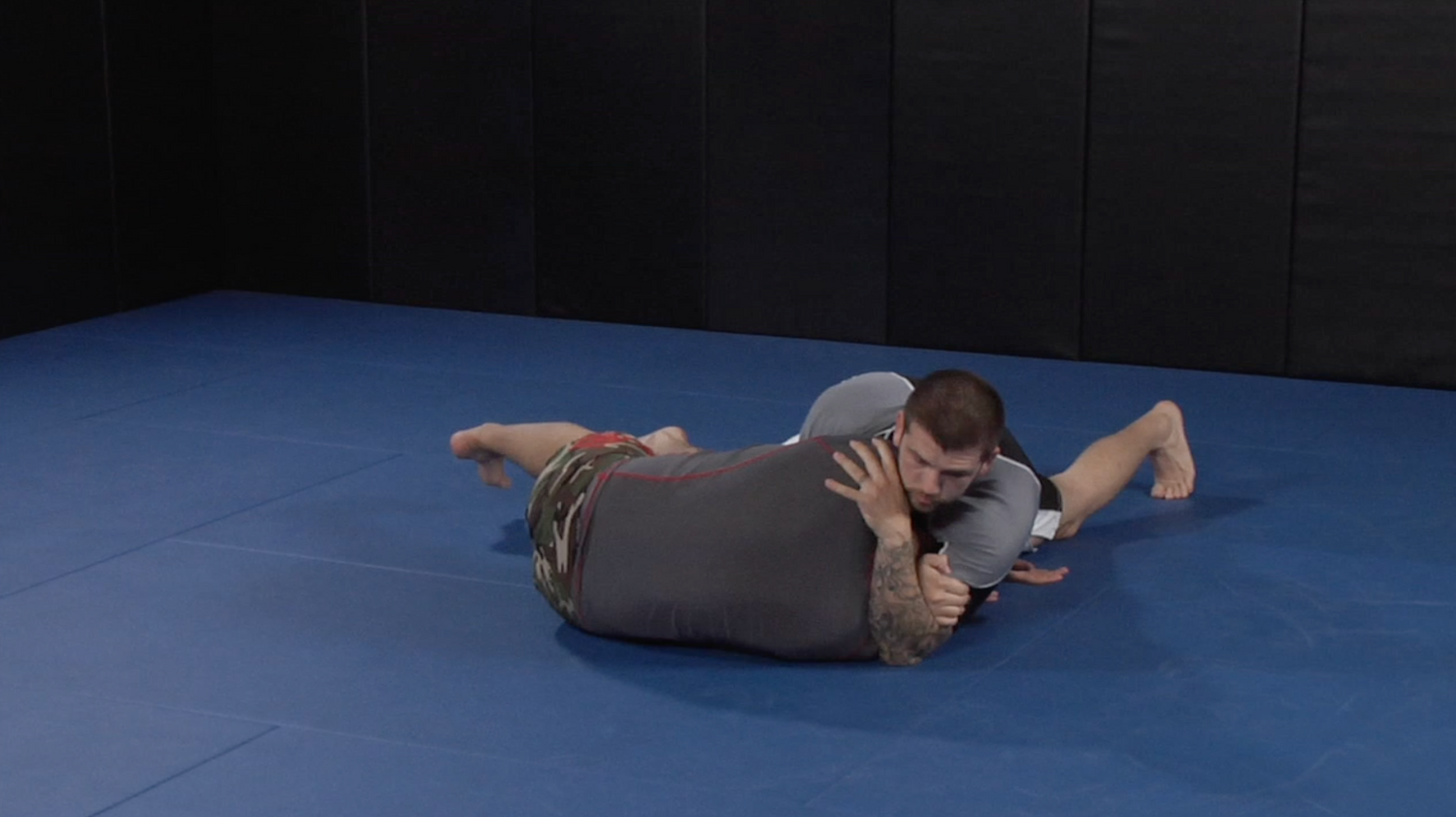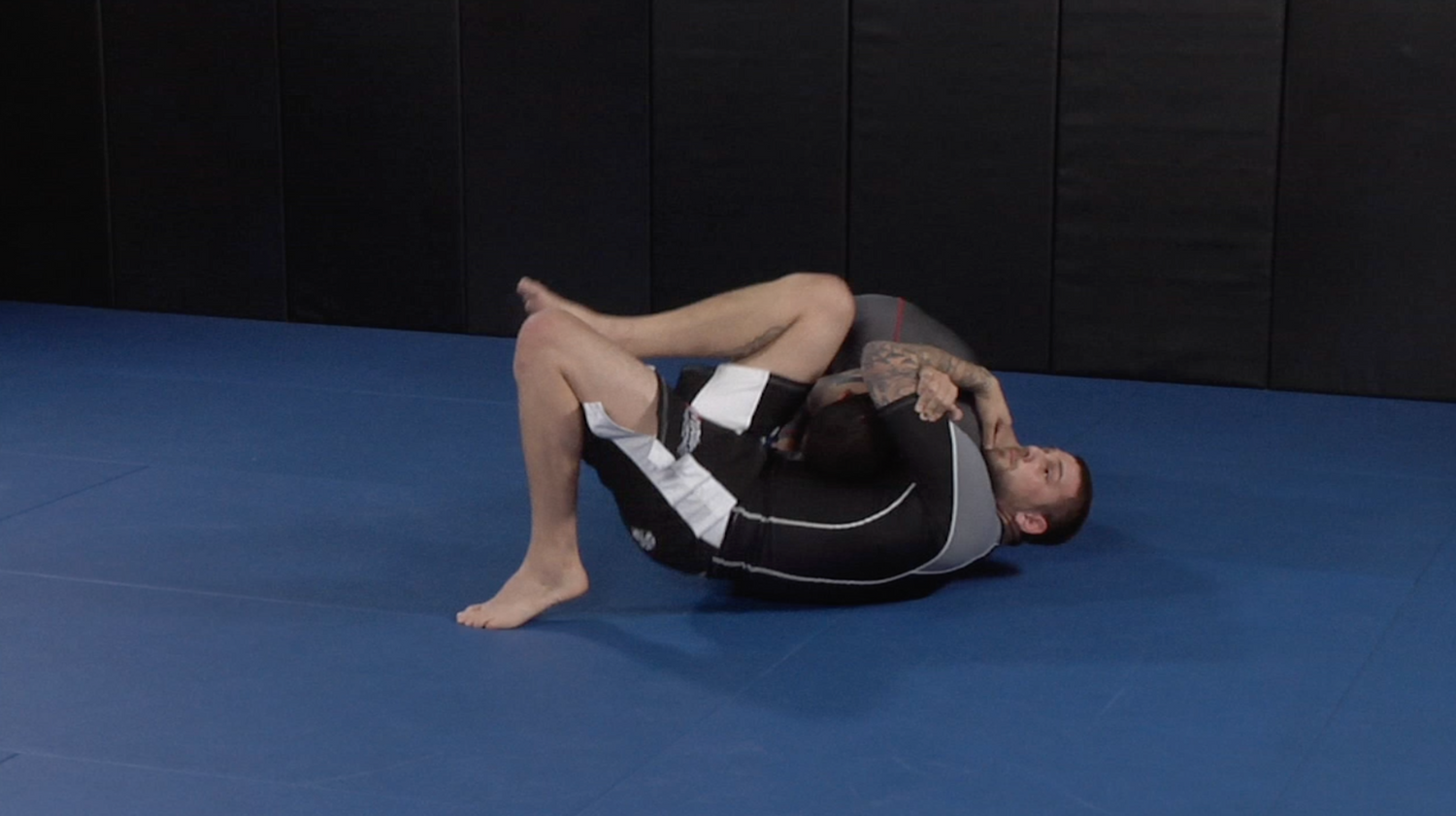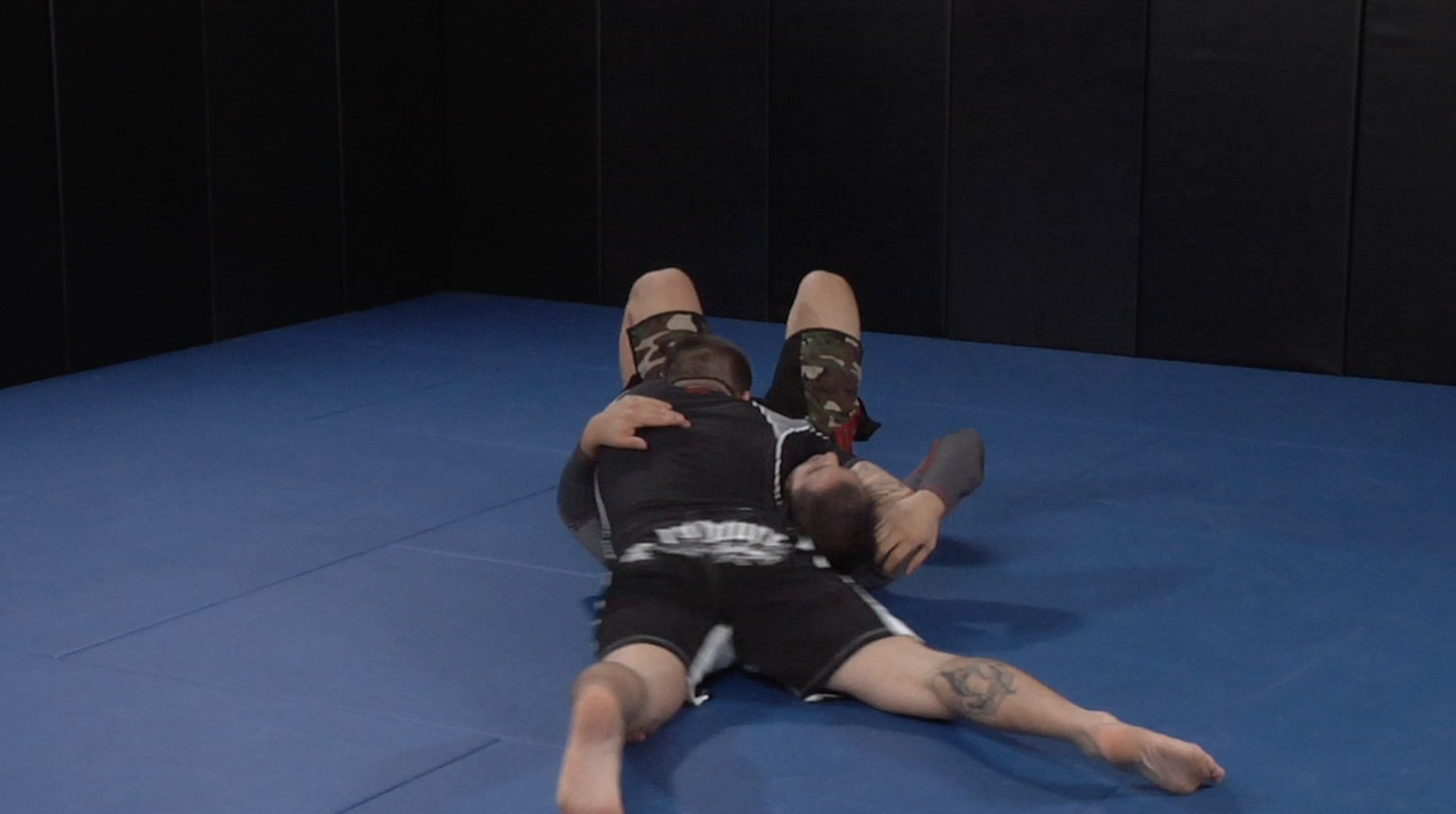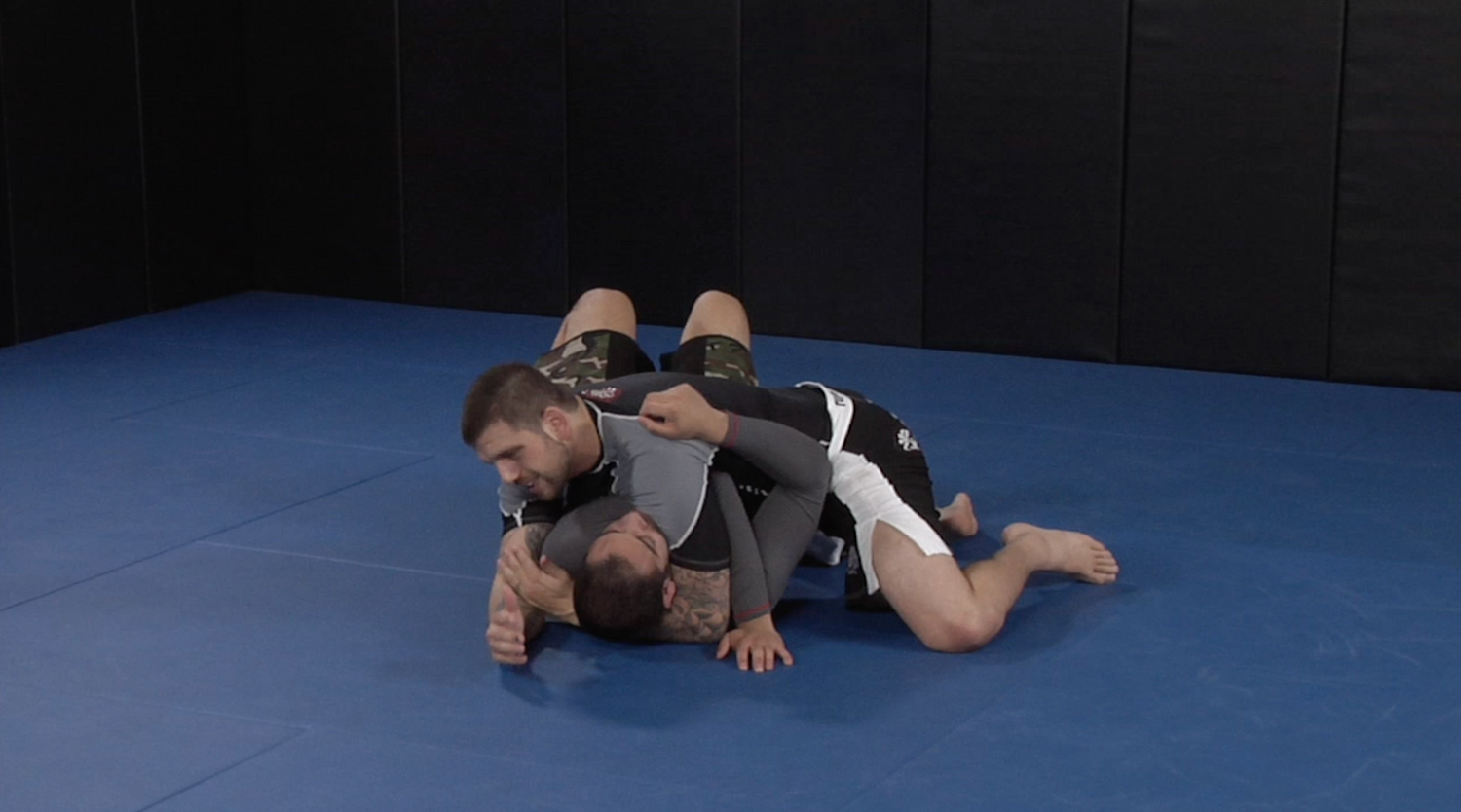 Fade to Black: No Gi Chokes 6 Vol DVD Set with Brandon Quick
Regular price
$119.00 USD
Sale price
$69.95 USD
Brandon Quick teaches a HUGE variety of chokes in this 6 volume DVD set. The chokes you'll see here are the latest innovations of darces, peruvian neckties, guillotines, arm triangles, and gators and chances are your opponent hasn't seen most of these!

Contents include:
Disc 1
Vol 1: Darce Chokes
Pushover Banana Peel
Slip Up
North Pole
Equator
Stumble
Push Around
Can Crusher
Quick Trick
Drill Bit
Mayhem
Never Quit
Baby Wipe Choke 1 & 2
Change Gears
Heat 1 (Darce defense)
Heat 2 (Darce defense)
Boa & Half Suplex (Darce defense)
Interview with Brandon Quick

Disc 2
Vol 2: Guillotines
Beat down
Half guard
Coma choke from mount
Guilli
Head & Arm Guilli
Handcuff
Handcuff to Peruvian Necktie
-Walsh Chokes
Mount
Guard, arm drag
Sprawl, to Guard
Half guard, arm drag
Back/Ford
Guilli to Tepee
Triangle to Guilli
300
Vol 3: Peruvian Neckties
Peruvian Necktie
Piano Wire
Noose
New Peru
Ripper
Strangler
RNC
Hardcore
Darce
Gator
Japanese Necktie
Gallop

Sparring Footage

Disc 3
Vol 4: Arm Triangles
Impaler
Impaler to Slo Triangle
Pyro
Trickster Choke
Ameri-Choke
F.L.O. Over
Rigan
Apollo

Vol 5: Reverse Arm Triangles (RAT)
RAT basics
Pushover RAT
Push Around RAT
Baby Wipe RAT
Quick Trick RAT
Tea Bag RAT
Ameri-RAT
Vol 6: Gators
Death Roll Quick Death Gator Bait
Failed Gator to Walsh Choke
Nine Lives
Change Gears
Sake Bomb
Languages: English, Japanese
Run time: 202 min. on 3 DVDs

Fade to Black behind the scenes mini documentary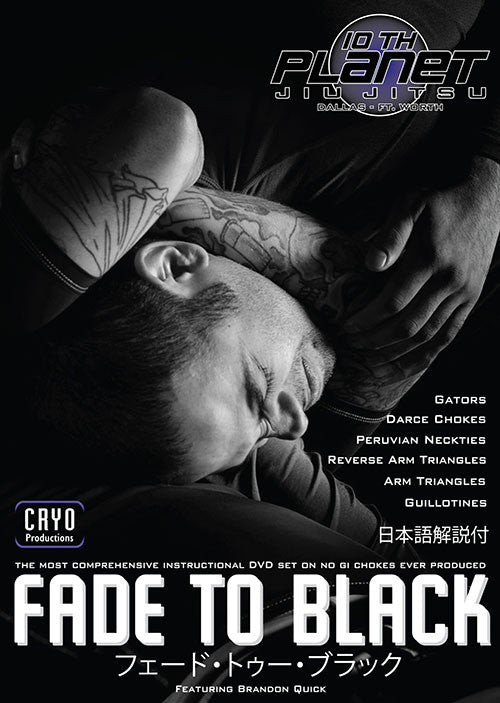 Fade to Black: No Gi Chokes 6 Vol DVD Set with Brandon Quick
Regular price
$119.00 USD
Sale price
$69.95 USD
Must have instructional for Darce, Purivian Necktie ect.
Brandon Quick has gotten a bad rap but the guy is a great teacher. Last night I was watching Killer Turtle Attacks by Mike Palladino with Vlad K. a new instructional and I could follow nicely because I had watched Brandon Quick's Fade to Black years back. Also Eddie
Bravo' s Mastering the Twister fits right into it all.
So yes, I highly recommend Fade to Black.
Going to watch it again now. Haven't watched it in awhile.
Another really good Brandon Quick instructional is his leglock seminar DVD.
Quick learned leglocks from Reily Bodycomb.