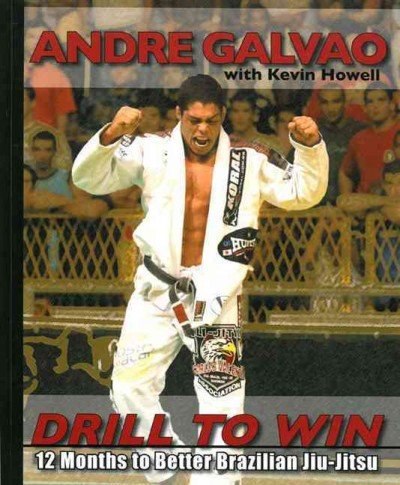 Drill to Win: 12 Months to Better Brazillian Jiu-Jitsu Book by Andre Galvao (Preowned)
Regular price
$159.95 USD
Regular price
$249.00 USD
Sale price
$159.95 USD
Andre Galvao has earned his reputation as one of the best and most exciting Brazilian Jiu-Jitsu champions of all time. Now, he brings his training methods to the public with Drill to Win: 12 Months to Better Brazillian Jiu-Jitsu. If you want to move like Galvao, submit like Galvao and win like Galvao, this is the book for you. In this one-of-a-kind manual, Andre outlines both a 1-year schedule to overall improvement as well as smaller game plans for short term competition preparation.

This is not your average reference book, but instead a step-by-step guide to building a champion grappler. The key to this book is in its building block methodology that follows Andre's basics of grappling—the ability to move and adapt to new movements in Brazilian Jiu-Jitsu. 

Andre Galvao is a multiple time black belt world champion, submission wrestling champion and MMA fighter based out of Rio de Janeiro, Brazil. Andre is currently fighting MMA for DREAM and Strikeforce while competing regularly in jiu-jitsu and submission wrestling.

292 pages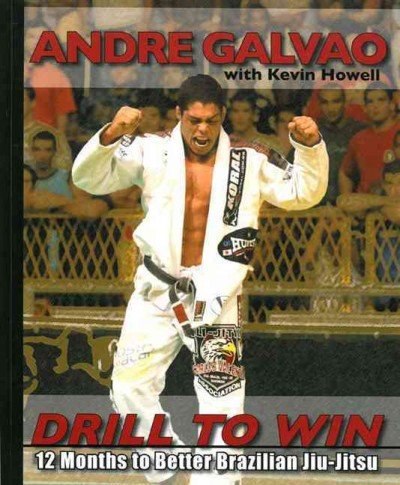 Drill to Win: 12 Months to Better Brazillian Jiu-Jitsu Book by Andre Galvao (Preowned)
Regular price
$159.95 USD
Regular price
$249.00 USD
Sale price
$159.95 USD