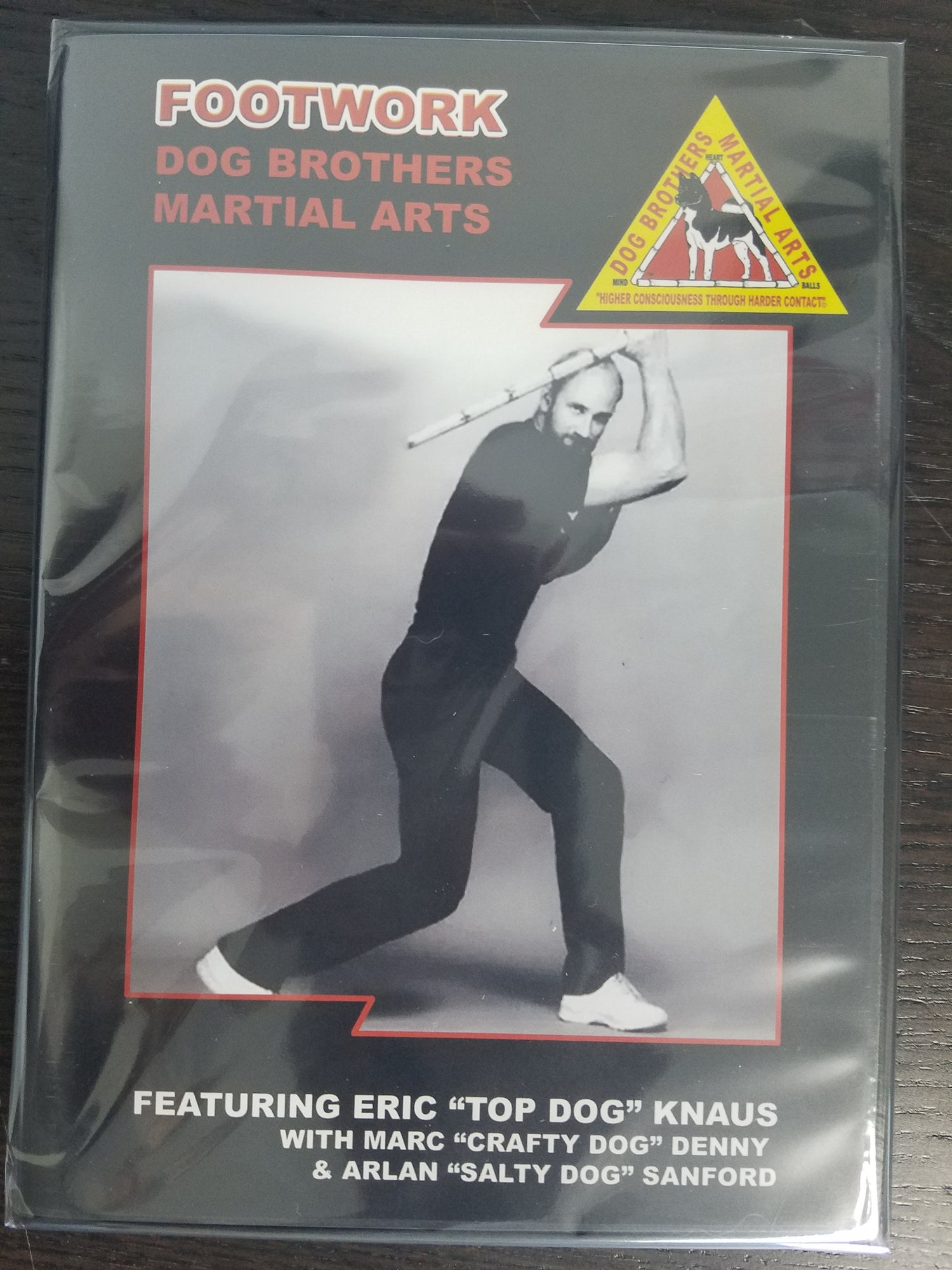 Dog Brothers Martial Arts Vol 2: Footwork DVD
Regular price
$49.00 USD
Sale price
$39.95 USD
Now that you can hit hard with what you've learned in the first DVD, you are ready for the next step -- FOOTWORK. This footwork is based on the Pekiti Tersia system. Because the very name "Pekiti Tersia" means "close quarters" in the ILONGO dialect of the Philippines, the system places considerable emphasis on closing footwork.

With this DVD you learn to move on the outside, create an opening, close and finish your opponent. If you can do this in stickfighting-imagine how effectively you will close empty handed! The DVD finishes with a professional woodworker discussing the different types of fighting sticks and a section on what you should know about fighting gear.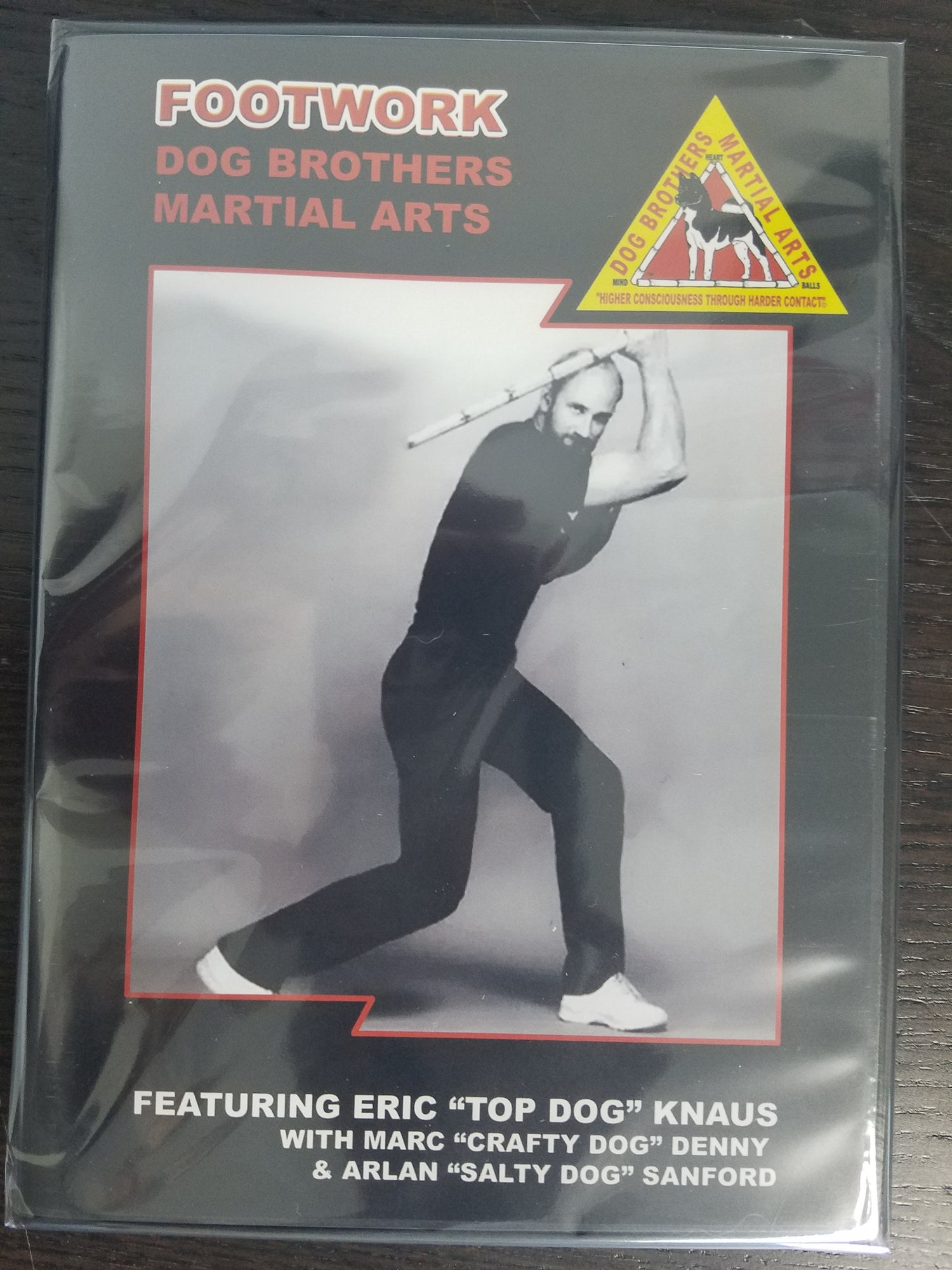 Dog Brothers Martial Arts Vol 2: Footwork DVD
Regular price
$49.00 USD
Sale price
$39.95 USD
Awesome full-contact instructional
Awesome full-contact instructional on the basics of moving in stickfighting!!!
Basic footwork patterns!
Basic footwork patterns! Why? 'cuz Basic works! Don't believe me, watch these guys fight all out and prove it!