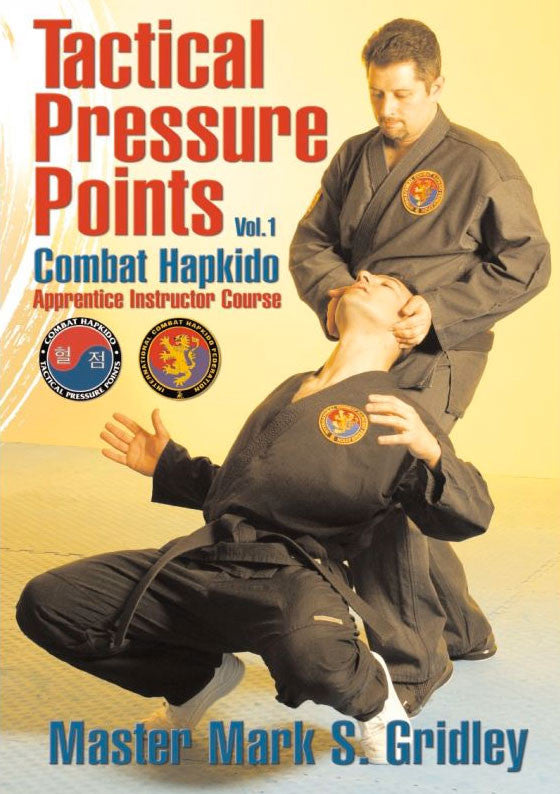 Combat Hapkido Tactical Pressure Points Program DVD 1 with Mark Gridley
Regular price
$29.00 USD
Sale price
$26.95 USD
In this all new, state-of-the-art, instructional DVD series, Master Mark Gridley presents and clearly explains the use of Pressure Points in Self Defense. The Combat Hapkido "Tactical Pressure Points" program is the result of many years of study and research with the guidance and assistance of the World´s leading experts and it is based on sound, practical and modern Self Defense principles without the excessive complexity or the mystical hype of other pressure point systems. The Combat Hapkido "Tactical Pressure Points" course is widely used by Law Enforcement agencies around the World and can be integrated into any Martial Arts program. Volume 1 Apprentice Instructor Course. Volume 2 Associate Instructor Course. Volume 3 Instructor Course. Volume 4 Senior Instructor Course.
Languages included in DVD: English, Español, Italiano, Français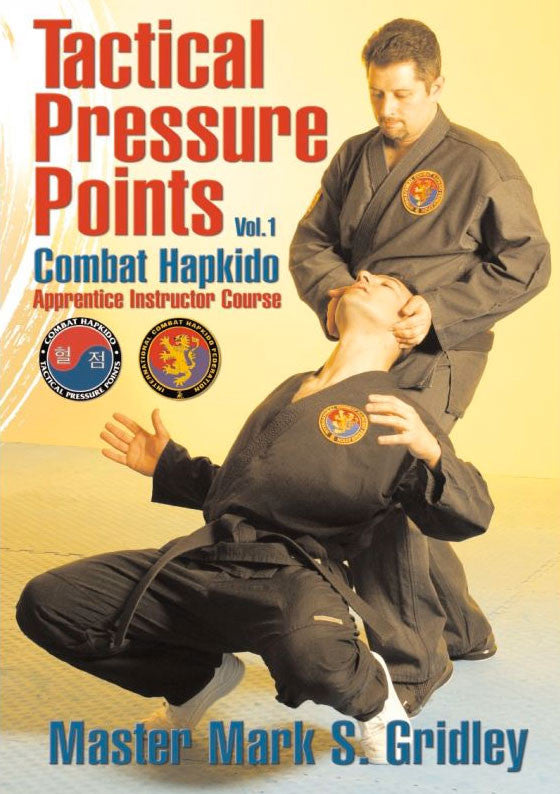 Combat Hapkido Tactical Pressure Points Program DVD 1 with Mark Gridley
Regular price
$29.00 USD
Sale price
$26.95 USD
Above average
My experience with this dvd is the added benefit is that it is non filtered and unfolds with a reality of street self - defense that impacts the learning ability to intensify the reaction to of ultimately transitioning to the use of nerve strikes as a much more formal and verisimilitude style of self - defense. Highly recommended as a formal lesson on the use of pressure point fight techniques that work!
Combat Hapkido Tactical Pressure Points Program DVD 1 with Mark Gridley