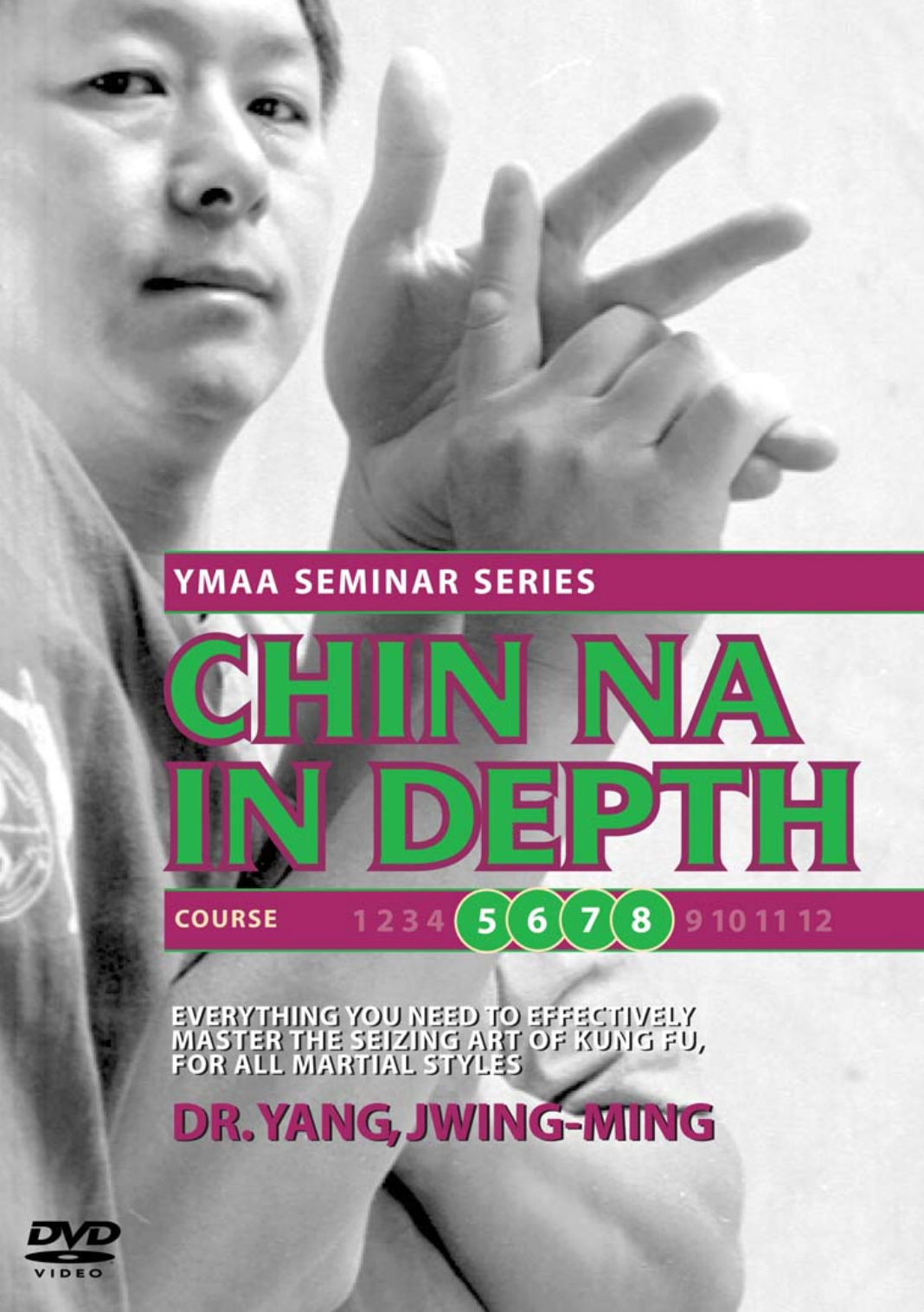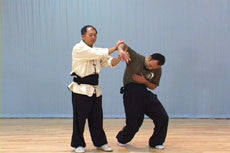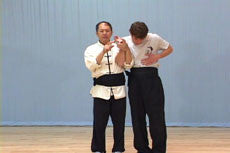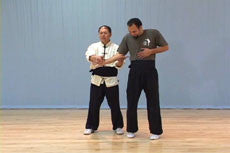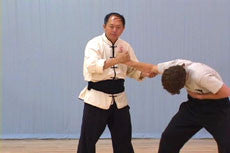 Chin Na In Depth Courses 5-8 DVD with Dr. Yang, Jwing-Ming
Regular price
$69.00 USD
Sale price
$38.89 USD
Learn Chin Na (Qin Na) for controlling and incapacitating your opponent- with finger, hand, and joint-locking techniques. Every one of these techniques is presented up-close and in detail, and can be found in Dr. Yang's best-selling book Comprehensive Applications of Shaolin Chin Na - sold separately." Dr. Yang also shows corrections for common mistakes, as students demonstrate the techniques.
Course 5:
Thumb Press
Small Finger Hook
Small Finger Turning
Up Hook Finger
Back Wrap Hand
Low Outward Wrist Press
Feudal Lord Invites To Dinner
Wild Chicken Breaks Its Wing
Course 6:
The Hero Shows Courtesy
Carry a Pole on the Shoulder
Hands Holding a Large Beam
Forward Upward Turning
Old Man Carries Fish on His Back
Look to the Heavens and Shout
Force to Bow
Course 7:
Turning Finger Dividing
Upper Hook Dividing
Lower Hook Dividing
Reverse Wrist Press
Wild Chicken Spreads its Wings
Push the Boat to Follow the Stream
Small Elbow Wrap
Large Elbow Wrap
Course 8:
Prop Up Elbow
The Heavens Turn and the Earth Circles
Backward Upward Turning
Turn Back to Seize the Ape
Roast Peking Duck
Twist the Head to Kill a Chicken
The Hand Seizes the Dragon's Head
Languages: English, French
Subtitles: Dutch, English, French, Italian, Japanese, Polish, Portuguese, Spanish
Length: 2 hours and 20 minutes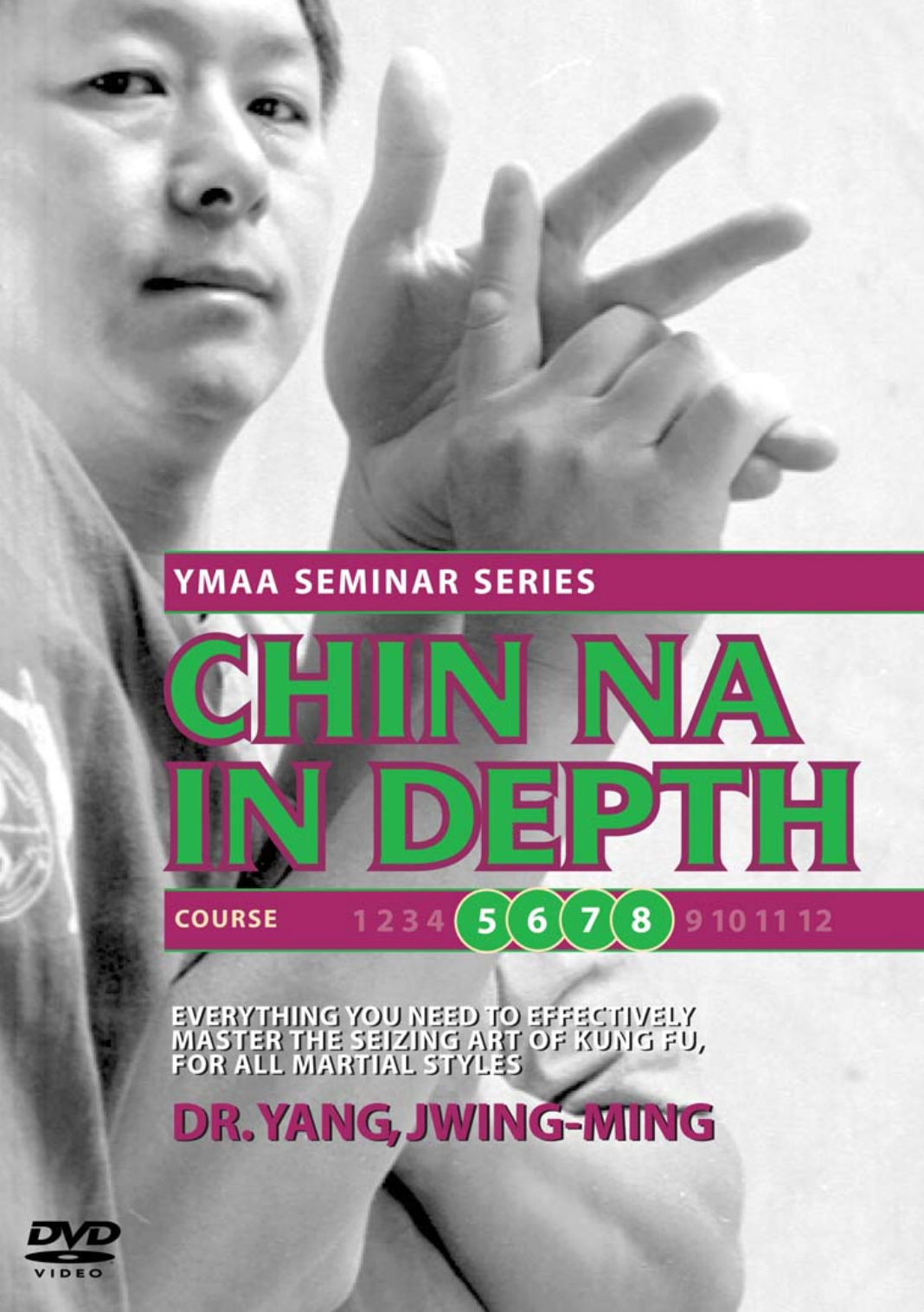 Chin Na In Depth Courses 5-8 DVD with Dr. Yang, Jwing-Ming
Regular price
$69.00 USD
Sale price
$38.89 USD
Ten stars out of ten!!!
Ten stars out of ten!!! This is how good he is. I simply can not believe the ease and fluidity that this Master has. If you can affford it, it's worth the price, period!!!
The best Chin Na series to date!
The best Chin Na series to date!