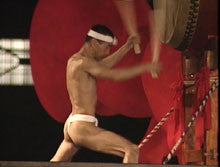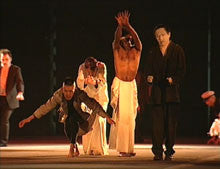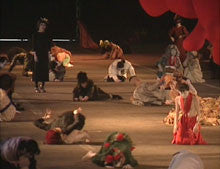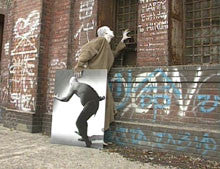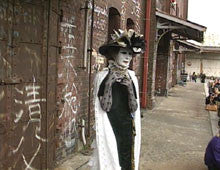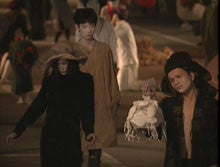 Butoh Dancer Kazuo Ohno DVD
Regular price
$59.00 USD
Sale price
$39.95 USD
THIS IS A SPECIAL ORDER ITEM
These items can take approximately 1-2 weeks to arrive here before they are ready to be shipped out by the selected courier service. Special order items are not eligible for return or exchange under any circumstances. Please review product details carefully before adding these items to your shopping cart.
Please Note: If you place an order for other items, they will be held and shipped together with the special order item when it is available. Alternatively you can place separate orders so your regular items will be shipped sooner.

 Kazuo Ohno (or Ohno Kazuo, 大野一雄) (b. October 27, 1906) is a Japanese dancer associated with Butoh. He has become a guru and inspirational figure. It has been written of him that his very presence is an 'artistic fact'.

He was born in Hakodate, Hokkaido, and began formal study of dance in 1933, not long after seeing the dancer La Argentina. Roughly 50 years later, he paid homage to her with his solo performance entitled 'Admiring La Argentina'.

He began in 1960 to work directly with Hijikata Tatsumi, who may be said to be the originator of Butoh technique. Ohno, on the other hand, was less a technician and choreographer and more of a solo performer. Ohno and Hijikata form the nucleus of what has become known as Butoh. Students who have spent time with Ohno generally seem to be more eclectic and individual in approach.

Now mostly confined to a wheelchair, Ohno taught and performed with his son Yoshito well into his nineties.
Language: Japanese
Length: 64 min.
Butoh Dancer Kazuo Ohno DVD
Regular price
$59.00 USD
Sale price
$39.95 USD