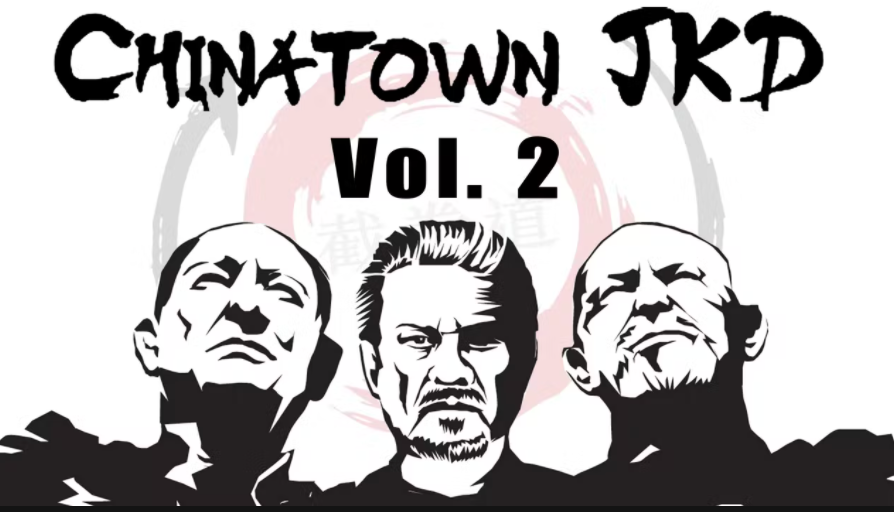 Bruce Lee's Chinatown Jeet Kune Do Level 2 (On Demand)
Regular price
$119.99 USD
Regular price
$29.00 USD
Sale price
$119.99 USD
Learn Bruce Lee's art of Jeet Kune Do using these videos as a guide.
"Chinatown JKD offers a one of a kind learning experience in the Art & Science of Jeet Kune Do under renowned instructors Tim Tackett, Jeremy Lynch, and D.M. Blue. This video series contains all of the knowledge passed down from the founder of Jeet Kune Do to first-generation students Bob Bremer & Jim Sewell."
---LEVEL 2 VIDEOS---
* VOLUME 1 - Sparring Guidelines:
This video includes topics such as: safety, controlling power, how to eliminate poor natural responses, counter attacking, lines of attack, dealing with different types of opponents and much more!
* VOLUME 2 - Defensive Drills:
In this volume you will learn Chinatown JKD's defensive drills to enhance your sparring, such as: the "Slipping Progressions"; the "Bob & Weave" Progressions; "Boxing and Kickboxing Survival Drills"; "The Wall" (a fun drill introduced to us by the late Bert Poe of the Redlands Garage Group) and lots more!
* VOLUME 3 - Methods of Attack:
Volume 3 consists of 5 modules, where you will learn how to apply Chinatown JKD's Five Methods of Attack. We will cover the following: The Single Direct and Single Angular attacks (S.D.A. & S.A.A.); Attack by Combination (A.B.C.); Attack by Drawing (A.B.D.); Progressive Indirect Attack (P.I.A.); Hand Immobilization Attack (H.I.A.); and more!
* VOLUME 4 - Energy / Sensitivity Drills:
Volume 4 consists of 4 modules, where you will learn the sensitivity and energy drills of Chinatown Jeet Kune Do. Sifu Tackett and Sifu Lynch will demonstrate the various training drills, including what we in Chinatown JKD consider techniques for "historical purposes".
* VOLUME 5 - Striking and Footwork:
Volume 5 consists of 5 modules, where you will learn more advanced punching, kicking, footwork drills and techniques of Chinatown Jeet Kune Do. This volume includes instruction by both Sifu Jeremy Lynch and Sifu Tackett.
* VOLUME 6 - Infighting:
Volume 6 consists of 5 modules with Sifu Dennis Blue. Here you will learn supplementary material designed to fill in gaps in the Chinatown JKD curriculum concerning close quarters fighting.
* VOLUME 7 - Ground Escapes:
Our approach to ground fighting is very simple: "Get back to our feet!" In volume 7, Sifu Jim McCann shares with us simple and effective techniques for getting off the ground from various positions.
* VOLUME 8 - Wooden Dummy Training:
Sifu Tim Tackett focuses on the elements of the Wing Chun and JKD sets (created by Dan Inosanto) used most often by Chinatown JKD and the JKD Wednesday Night Group.
* VOLUME 9 - Distance Drills:
MINI-LESSON: Jeet Kune Do is an art based on 'interception'. The key factor behind making JKD work is the ability to control distance between yourself and your opponent. Sifu Tim Tackett guides the viewer through the Distance Drills series in Chinatown JKD.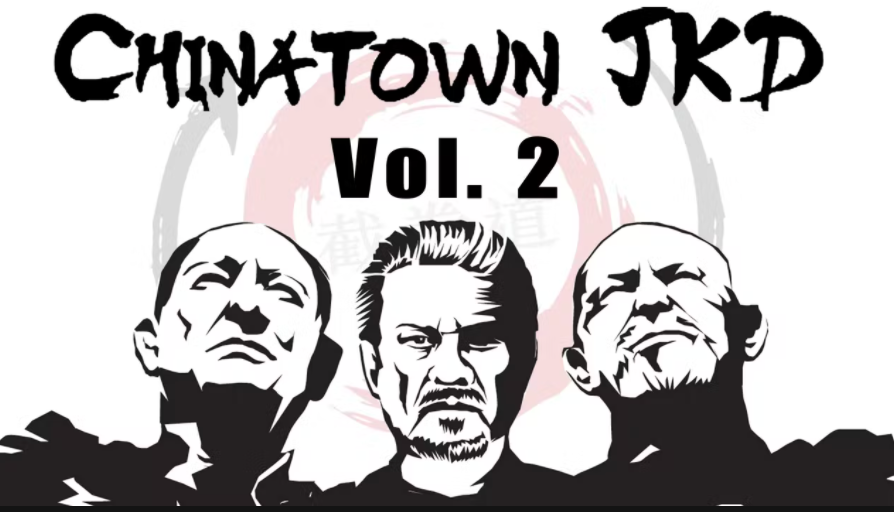 Bruce Lee's Chinatown Jeet Kune Do Level 2 (On Demand)
Regular price
$119.99 USD
Regular price
$29.00 USD
Sale price
$119.99 USD