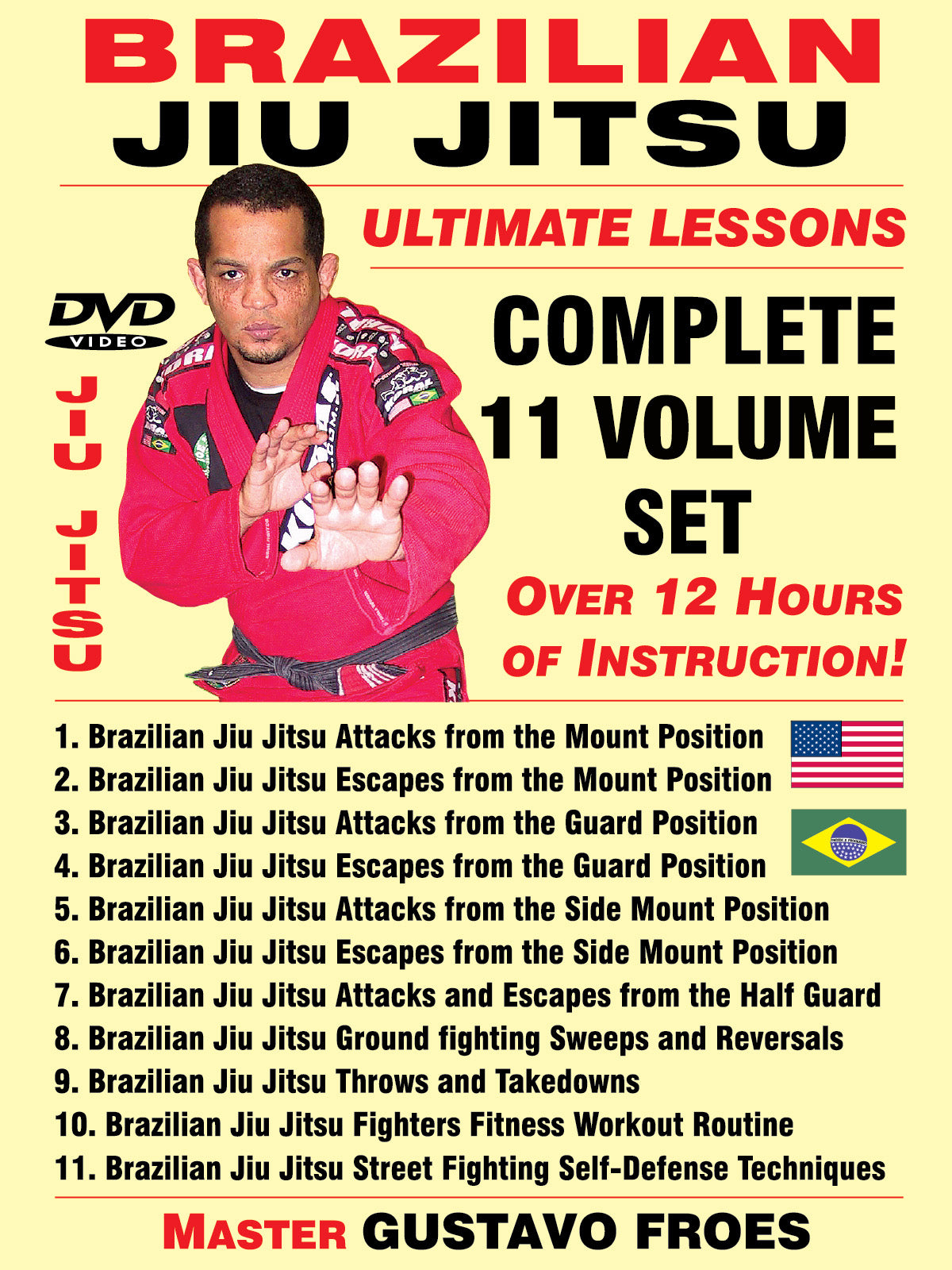 BJJ Ultimate Lessons Complete Series by Gustavo Froes (On Demand)
Regular price
$159.99 USD
Regular price
$29.00 USD
Sale price
$159.99 USD
Brazilian Master Gustavo Froes is one of the worlds leading experts on the highly effective fighting and self-defense art of Brazilian Jiu Jitsu. A Black Belt under renowned Master Joe Moreira, Master Froes with fellow Black Belt Marcelo Carvalho head the highly respected Global Jiu Jitsu Academy in Costa Mesa, California. Masters Froes and Carvallo consistently put out top competitors and are in great demand as Judges throughout the Southern California area Jiu Jitsu Tournament circuit.

With his over 20 years teaching experience Master Froes is sought out by people through out the world for his in depth knowledge of Brazilian Jiu Jitsu fighting techniques and strategies. With the release of his dynamic new 11 volume Brazilian Jiu Jitsu "ULTIMATE LESSONS" Instructional series people throughout the world can now learn all the techniques of this dynamic grappling martial art in the comfort of their own home or gym! In his clear English and easy to understand teaching style you will instantly begin to master the techniques that will make you a winner on the mat or in the street! The series includes all basic, intermediate and advanced Brazilian Jiu Jitsu techniques required by Master Froe's students to receive their Black Belts!


*This is a virtual On Demand item, this is not a physical DVD.
**You can watch as many times as you want.
***Sales are final. No refunds or exchanges.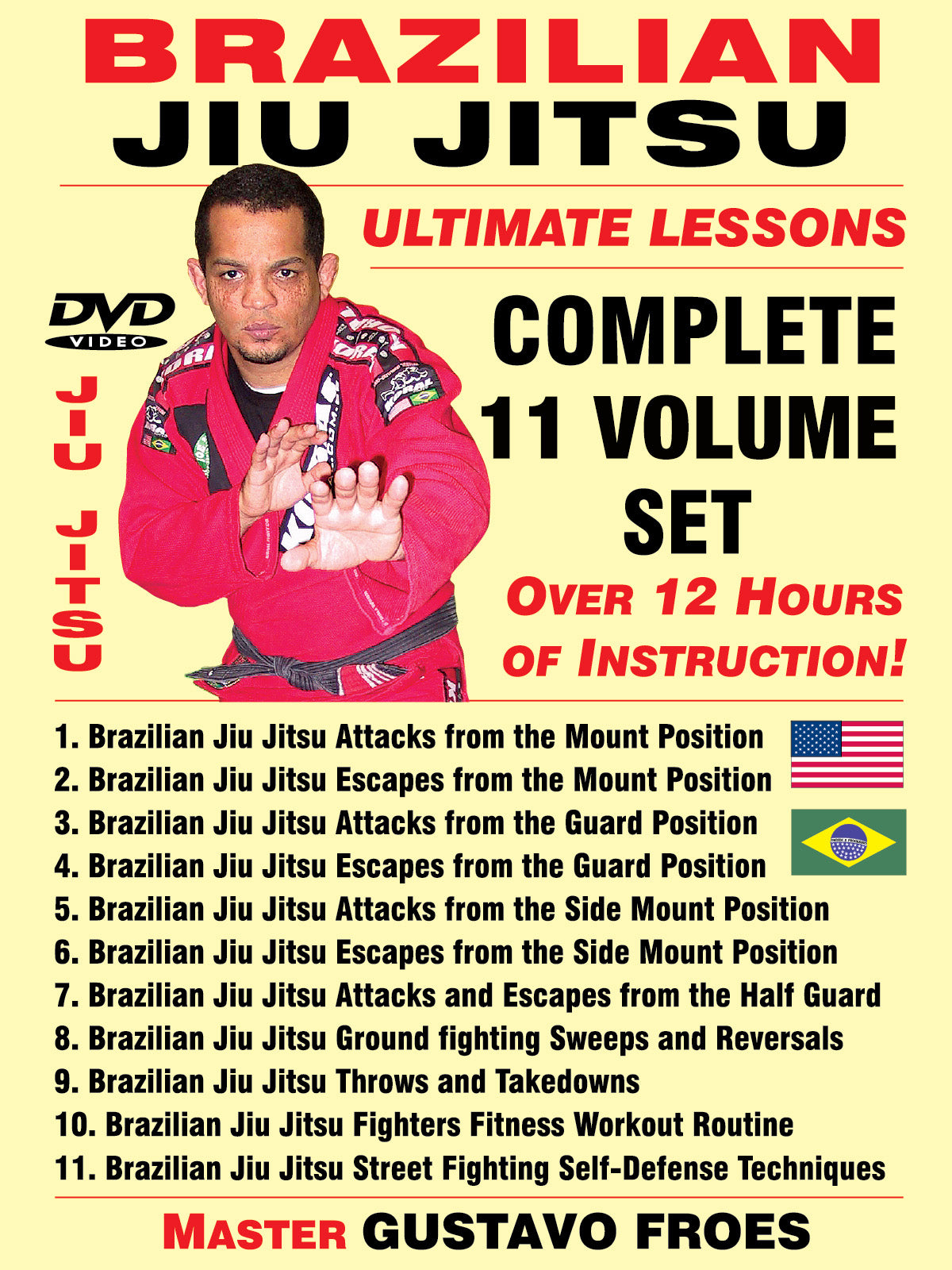 BJJ Ultimate Lessons Complete Series by Gustavo Froes (On Demand)
Regular price
$159.99 USD
Regular price
$29.00 USD
Sale price
$159.99 USD