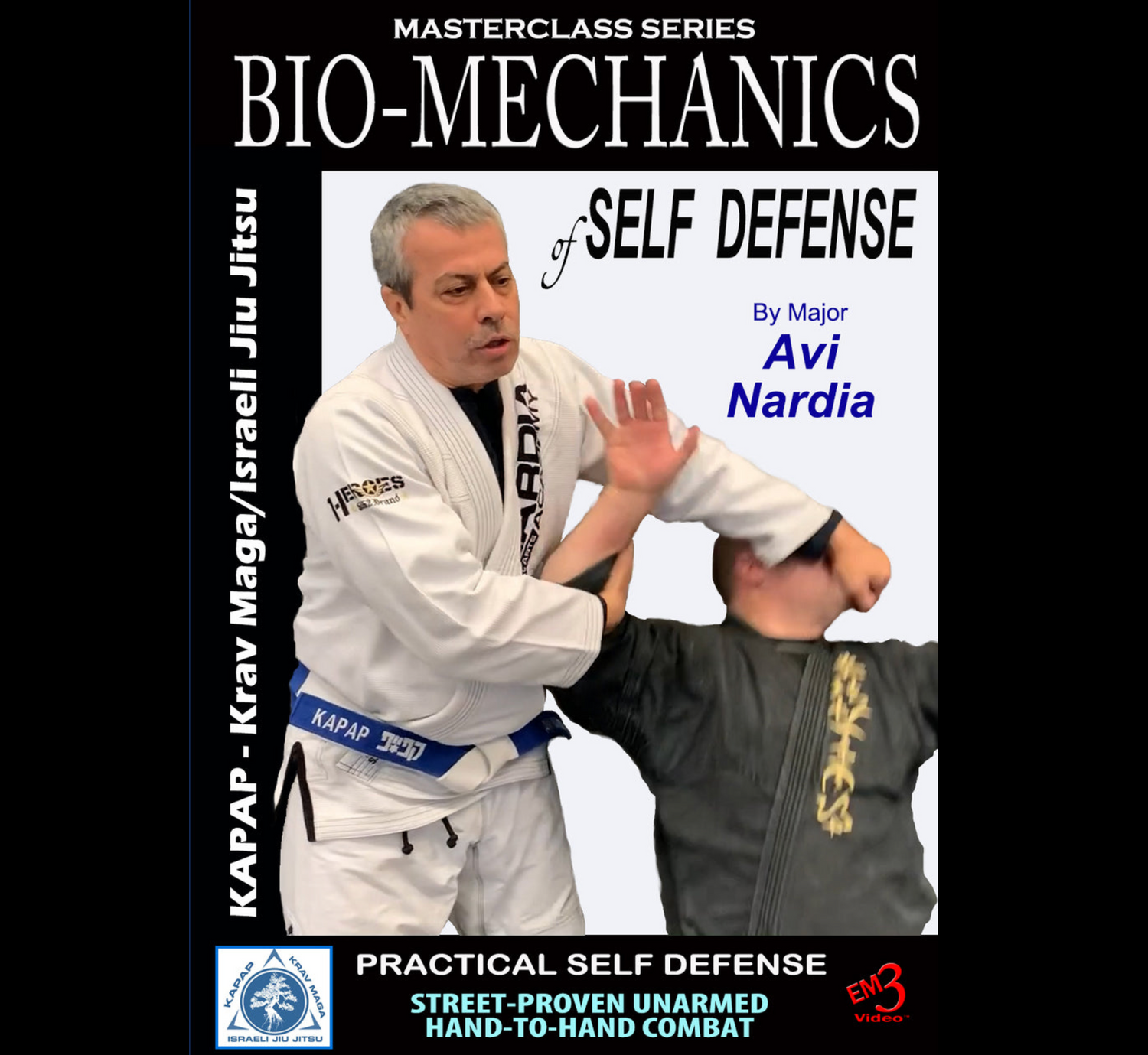 Bio-Mechanics of Self Defense by Avi Nardia (On Demand)
Regular price
$29.00 USD
Sale price
$24.99 USD
This is a practical and realistic self defense video developed and instructed by Major Avi Nardi. Avi Sensei describes and demonstrates the most reliable and authentic skills of street-proven unarmed hand-to-hand combat methodology and personal defense. Understanding the bio-mechanics of balance, leverage, speed and timing in movement is a must in self defense training.
INCLUDES: Relative position, Danger zones, Body Structure, Straight Elbow Principal, Controlling the Elbow, Joint Manipulation, Overloading the Sensors, Up and Down Strategy, Breaking the Opponents Alignment, Trigger Points, Pressure Points, Force Escalation, Recognizing Deadly Force, Pressure Point Compliance, Using Minimum Energy for Maximum Effect, Third Leg Principal, Basic Defensive Positions and Postures and much more.
84 min.
During his 24 years as a reserve officer, Avi Nardia (Major, IDF Res.) served  as an official hand-to-hand instructor and safety officer. He also served in an an Israeli Special Counter Terror Unit as an intelligence team member with the rank of Staff Sergeant Major (NCO) and as its official defensive tactics / CQB instructor. He also served at the Israeli Operational Police Academy as an official instructor of defensive tactics and operational behavior. In 24 years of reserve service to the Israeli Defense Forces (IDF), he earned the rank of Major. He has also trained Police agencies and armed forces all over the world, from Police patrol and corrections officers to SWAT, SRT and SERT team members along with Army, Marine and counter terror units and Special Forces. He is one of a handful of instructors to have been an official instructor for the Israeli army, Israeli Police, and Israeli counter terror units.
With 50 years experience with different martial arts and CQB, Avi Nardia Kapap Combatives serves as a "Think Tank" repository of knowledge and EXPERIENCE with respect to the next level in reality self defense. Today's KAPAP Combatives are based on understanding and utilizing realistic scenarios that have emerged from real world experience in some of our worst and most threatening environments. Notably, KAPAP minimizes the need for either strength or power on the part of the KAPAP practitioner in taking action to protect themselves or their loved ones.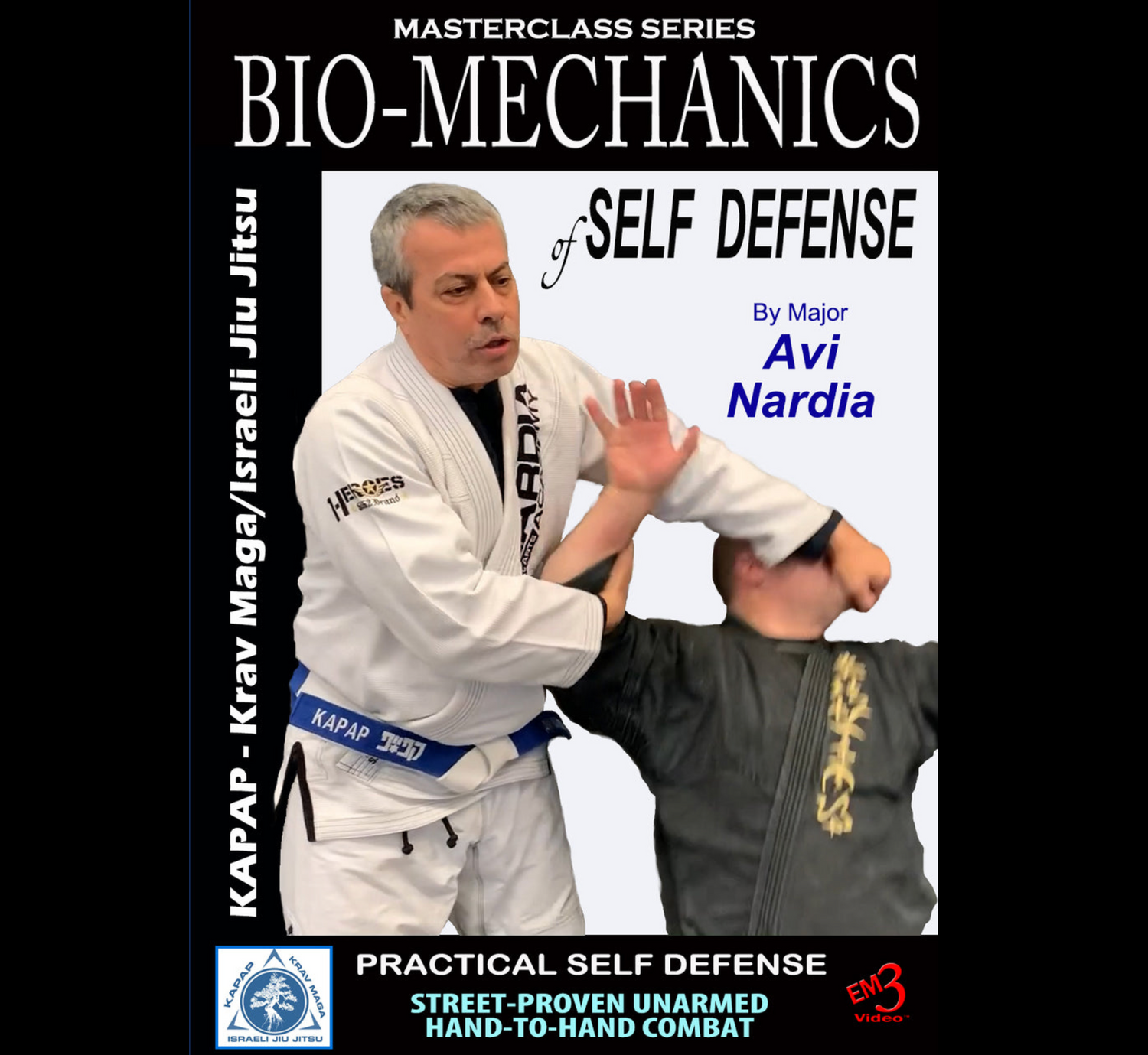 Bio-Mechanics of Self Defense by Avi Nardia (On Demand)
Regular price
$29.00 USD
Sale price
$24.99 USD