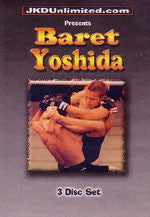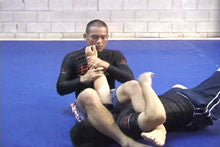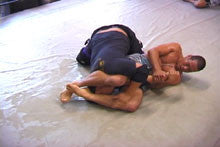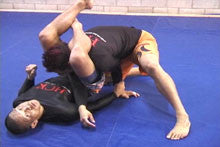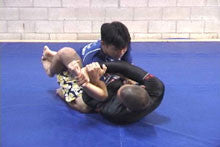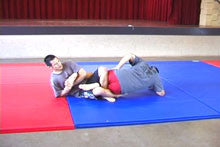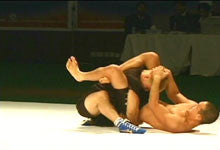 Baret Yoshida 3 DVD Set
Regular price
$104.95 USD
Regular price
$119.00 USD
Sale price
$104.95 USD
THIS IS A SPECIAL ORDER ITEM
These items can take approximately 1-2 weeks to arrive here before they are ready to be shipped out by the selected courier service. Special order items are not eligible for return or exchange under any circumstances. Please review product details carefully before adding these items to your shopping cart.
Please Note: If you place an order for other items, they will be held and shipped together with the special order item when it is available. Alternatively you can place separate orders so your regular items will be shipped sooner.
SET OF 3 NOW AVAILABLE ON DVD FORMAT! Re-edited with easy to navigate scene selections. Each DVD includes Bonus footage NOT on the VHS version.

How did Baret Yoshida become one of the world's greatest submission wrestling, Brazilian Jiu Jitsu and No Holds Barred fighters?

Watch these DVDs and you will see the wide array of techniques used by Baret as he demonstrates them with great precision and detail.

Baret teaches you how to take your triangle, armbar, choke and other techniques to the highest level. Learn his set- ups, and how to finish your submission before the opponent counters.

This amazing series will take your game to a higher level. You will not just move differently, you will think differently, setting traps and creating openings to apply your finish. Baret shows each set-up or technique and explains each move.

See Baret apply his game in live sparring, along with clips of Baret in competition.

Watch these DVDs, then use the info to make your opponent tap like never before!

DVD 1: Guard Submission Set Ups
-Armlock from guard
-Closed guard triangle
-Armlock follow ups
-Knees in chest attacks
-Inside hook stack defense
-Twisty legs
-Guillotine to triangle
-2 on 1 attacks
-Rolling
-Bonus footage: Baret drills the head & arm guillotine

DVD 2: Set Ups From Top
-Triangle finish
-Scissor finish
-Armlock finish
-Triangle to armlock to triangle
-Mount submissions
-Armlock
-Keylock
-Triangle
-Keylock to armlock
-Keylock to kimura to armlock
-Submissions cross side
-Side to armlock
-Armlock or triangle
-Kneemount to kimura
-Knee to far armlock
-Side to far armlock
-Side to triangle
-Side to triangle 2
-Baret speaks
-Baret rolls
-Fear
-Bonus footage: Baret at the JKD Unlimited Camp

DVD 3: Attacking During the Pass
-Over the shoulder armlock
-Over shoulder to armlock
-Keylock
-Kimura
-Armlocks from turtle
-Turtle armlocks 1
-Turtle armlocks 2
-Inside hook, twisty legs
-Magic by Baret
-Inside hook, guillotine, triangle
-Inside hook, opponent backs out
-Heel hook
-Single leg
-Heel hook, sweep
-To Triangle
-To hook leg sweep
-More magic
-Over leg pass counters
-Kimura
-Kimura to leg over triangle
-Kimura to kneebar
-Kimura to leg through triangle
-Kimura to armlock
-Baret rolling
-Bonus footage: Baret rolls at Erik Paulson's gym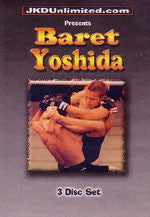 Baret Yoshida 3 DVD Set
Regular price
$104.95 USD
Regular price
$119.00 USD
Sale price
$104.95 USD
The dvd is a great addition to any collection
The dvd is a great addition to any collection the no gi guard work is worth it alone. You also get to see parts of his top game which are very useful. I recommend this dvd heavily. the only thing is it may move a little fast for some people but the detail is all there.
A must have for no gi guard work.
A must have for no gi guard work.