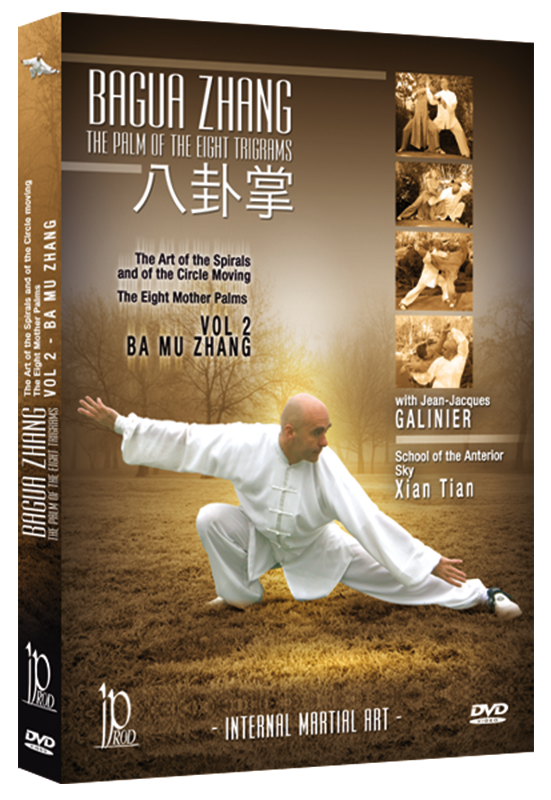 Bagua Zhang San Yuan Zhang DVD by Jean-Jacques Galinier
Regular price
$39.95 USD
Sale price
$29.95 USD
Bagua Zhang The Palm of the Eight Trigrams
The Art of the Spirals and of the Circle Moving
The Eight Mother Palms
Jean-Jacques Galinier:
He has been practicing martial arts for more than thirty years.
This Taiji Quan expert of the Yang style and Chen style, with 25 years of practice and of research devoted to internal martial arts, is a founder of the Fa Taiji School.
He has been studying the theory of the Bagua for twenty years, under the supervision of Master Wei Liang and has been practicing the Bagua Zhang for more than ten years according to two schools, one school from China named Qian Gua Bagua Quan (School of the Sky) and the other according to the works of Master Su Dong Chen.
In October 2004, he won 4 Gold medals in China, at the Traditional Wu Shu International Tournament of Qingdao in en Taiji Quan Yang Style, in Saber Taiji, in Sword Taiji and in BA GUA ZHANG, as well as a silver medal in Chen Style Taiji Quan.


Warning:
In order to respect the pedagogical order of the study of this art, you must first assimilate the "Three Mother Palms" presented in the first volume.

In this Film Vol.2 devoted to the internal martial art of the Bagua Zhang or the « Palm of the Eight Trigrams », you will find a combination of Bagua Nei Gong 八卦內功 which binds you directly to each trigram, each meta-symbol.
You will also see the martial applications, clearly demonstrated.
Then you will be able to tackle the study of the eight initial combinations or eight Tao Lu of the "Anterior Sky" according to a specific order, with the martial explanation of each sequence. Finally, we show you pedagogic exercises to perform with a partner as well as forms of Tui Shou or "Sticking Hands", characteristic of Bagua Zhang.

These films include a comprehensive program of Bagua Zhang.
It aims at the beginner and at the instructor who could find the pedagogic progression of this art that spreads a lot throughout the whole world.


Languages: English, German, French, Spanish
Running Time: 100 Minutes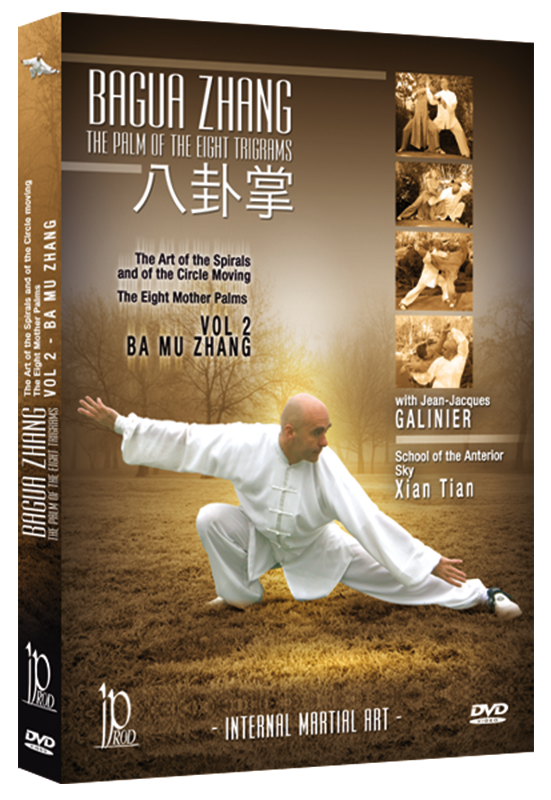 Bagua Zhang San Yuan Zhang DVD by Jean-Jacques Galinier
Regular price
$39.95 USD
Sale price
$29.95 USD