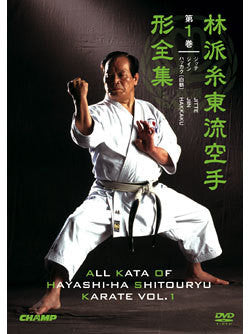 All Kata of Hayashi-Ha Shito Ryu Karate DVD 1
Regular price
$69.00 USD
Sale price
$49.95 USD
THIS IS A SPECIAL ORDER ITEM
These items can take approximately 1-2 weeks to arrive here before they are ready to be shipped out by the selected courier service. Special order items are not eligible for return or exchange under any circumstances. Please review product details carefully before adding these items to your shopping cart.
Please Note: If you place an order for other items, they will be held and shipped together with the special order item when it is available. Alternatively you can place separate orders so your regular items will be shipped sooner.
Contents

1. JITTE
2. JIIN
3. HAKKAKU

Adjustments have been made, especially in the basics, the explanations and in Bunkai, to make it easier comprehend basic Kata of Hayashi-ha Shito-ryu . Each Kata is shown from front and side views and also from above. Explanation is given for each movement, Bunkai, and the critical points of judgement are noted .

This video manual opens a new era in the world of Hayashi-ha Shito-ryu.

Performers
TERUO HAYASHI
KENICHIRO NAGATOMO
MARI KAMINO
Language: Japanese & English
Run Time: 40 min.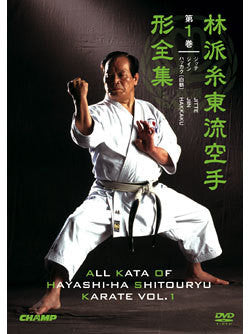 All Kata of Hayashi-Ha Shito Ryu Karate DVD 1
Regular price
$69.00 USD
Sale price
$49.95 USD