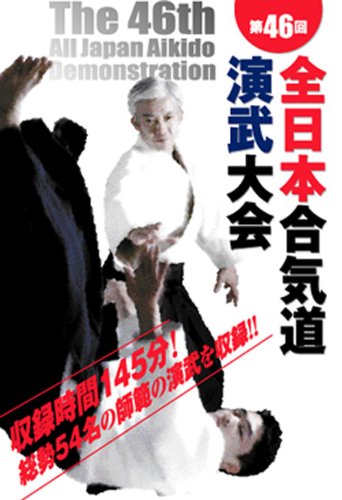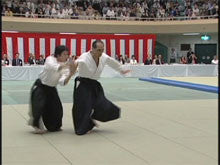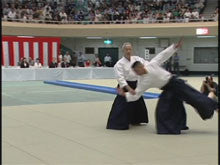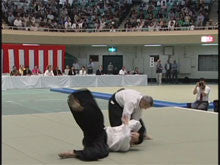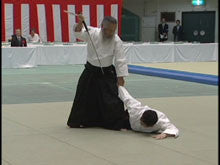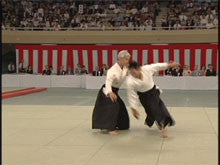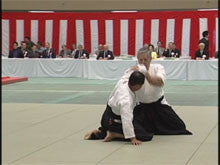 46th All Japan Aikido Demonstration DVD
Regular price
$59.00 USD
Sale price
$39.95 USD
THIS IS A SPECIAL ORDER ITEM
These items can take approximately 1-2 weeks to arrive here before they are ready to be shipped out by the selected courier service. Special order items are not eligible for return or exchange under any circumstances. Please review product details carefully before adding these items to your shopping cart.
Please Note: If you place an order for other items, they will be held and shipped together with the special order item when it is available. Alternatively you can place separate orders so your regular items will be shipped sooner.
The 46th All Japan Aikido Demonstration featured 54 of the top Aikido instructors in the world demonstrating their techniques at the Budokan. 
Part 1
Takanori Kuribayashi
Mariko Takamizo
Takeshi Kanawaza
Yoshinobu Irie
Koichi Toriumi
Yukimitsu Kobayashi
Shigeru Sugawara
Katsuya Nakamura
Taisuke Kudo
Jiro Kimura
Mitsuo Funakoshi
Shunzo Honzawa
Gyoichi Mibukawa
Kazuhiro Takamoto
Hiroshi Fujimaki
Tomohiro Mori
Hiroyuki Sakurai
Mitsuteru Ueshiba
Teiju Sasaki
Kojiro Suzuki
Toshio Suzuki
Yuichi Kodani
Eiji Katsurada
Hiroyuki Nanba
Makoto Ito
Masatoshi Yasuno
Shoji Seki
Part 2
Kazuo Igarashi
Katsutoshi Shirakawa
Toshitaka Shimura
Yoshinobu Takeda
Hideo Takenaka
Toshiyuki Arai
Katsuhiko Sato
Jun Nomoto
Tomio Ishimoto
Koichi Fujii
Yukiko Gomita
Yukimasa OWada
Etsuji Horii
Shigemi Inagaki
Yoshifumi Watahiki
Hiroshi Hidaka
Morito Suganuma
Katsuyuki Shimamoto
Ikuhiro Kubota
Akira Wada
Tsuruzo Miyamoto
Yoshiaki Yokota
Hayato Osawa
Seishiro Endo
Yasuo Kobayashi
Hiroshi Tada
Moriteru Ueshiba
Language: Japanese
Run time: 145 min.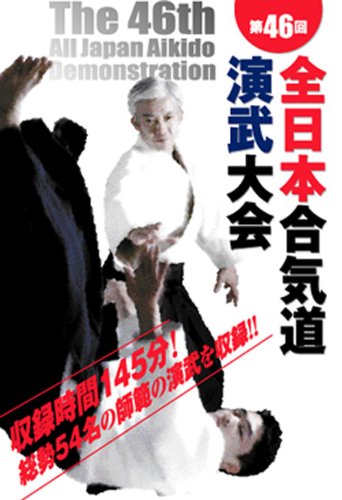 46th All Japan Aikido Demonstration DVD
Regular price
$59.00 USD
Sale price
$39.95 USD