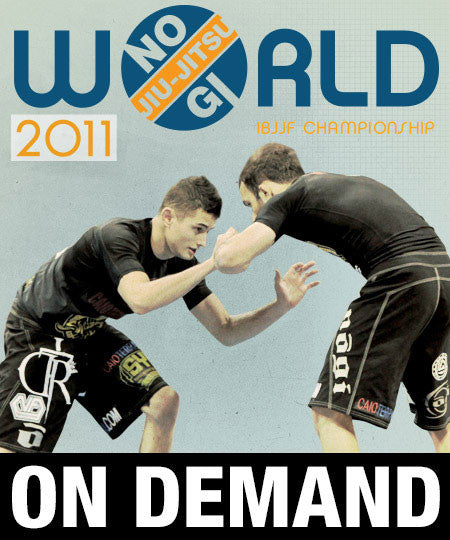 2011 Nogi World Jiu-jitsu Championships (On Demand)
Regular price
$20.00 USD
Sale price
$9.95 USD
The Nogi World Jiu-jitsu Championship is the world's most prestigious annual Nogi Jiu-jitsu event. Held in Long Beach, California the 2011 edition was perhaps the most exciting of all with stand outs Bochecha, Cobrinha, Caio Terra, Cyborg, Victor Estima, Rafael Lovato Jr and more.
Includes live commentary by Shawn Williams, Caleb, & Budo Jake.

Athletes featured include:
Rubens "Cobrinha" Charles
Pablo Popovitch
Roberto Tussa
Lucas Lepri
Marcus Bochecha
Caio Terra
Roberto Cyborg Rafael Lovato Jr
Gustavo Sirizinho
Carlos Esquisito
Antonio Peinado
James Puopolo
Otavio Sousa
Clark Gracie
Davi Ramos
Murilo Santana
Jorge Britto
Rodrigo Teixeira
Marcello Salazar
Fabiano "Pega Leve"
Renato Tavares
Leo Dalla
Mauricio Zingano
Egan Inoue
Michelle Nicolini
Bia Mesquita
Sophia McDermott
Ana Maria "India" Katrina
Emily Kwok
Emily Wetzel
Fernanda Mazzelli
Nyjah Easton
Carolyn Stephenson
And many more!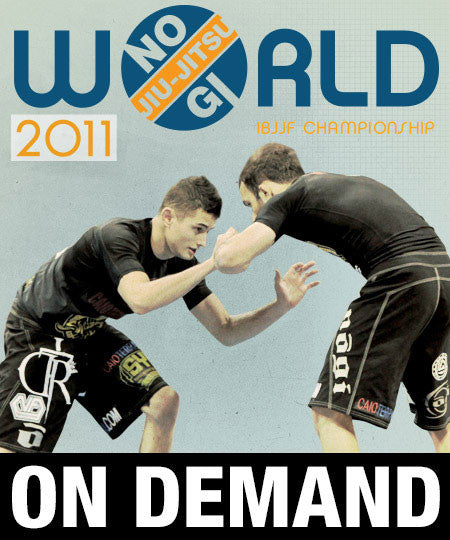 2011 Nogi World Jiu-jitsu Championships (On Demand)
Regular price
$20.00 USD
Sale price
$9.95 USD