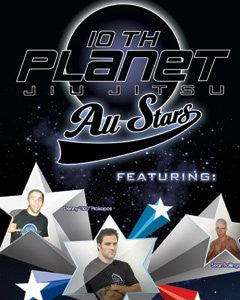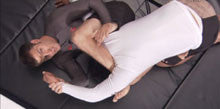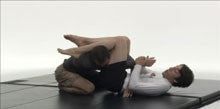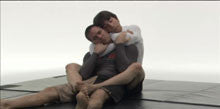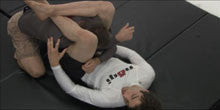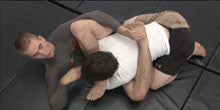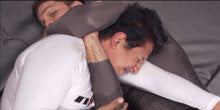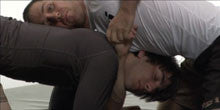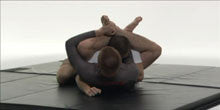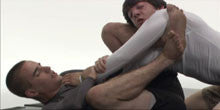 10th Planet Jiu-jitsu All Stars 2 DVD Set
Regular price
$69.00 USD
Sale price
$59.95 USD
10th Planet Jiu-jitsu is a living system of jiu-jitsu developed by Eddie Bravo that continues to evolve as new methods are introduced and old techniques continue to be refined. The result is a body of moves that have been proven to work on the mats, in the streets, and even in the Octagon. So while Eddie Bravo's Twister and Rubber Guard sequences remain core aspects of the 10th Planet system of Jiu-jitsu, the system has many faces, with cutting edge techniques being developed, tested, and assimilated virtually every day. This DVD showcases three of Eddie Bravo's most adept students and offers detailed step-by-step instruction on some of the most creative, effective, and dangerous grappling moves on this or any other planet!
Production quality:
A state of the art production studio was used for the filming of 10th Planet All Stars. Smooth flowing cranes and dollies move the HD cameras around to just the right angle for you to see those small details that are often times left out of jiu-jitsu instructionals.
Instruction provided by:
Scottie Epstein, 10th Planet black belt
: There's a reason that Chuck Lidell asked Scottie "Einstein" Epstein to serve as his team's jiu-jitsu coach on Season 11 of The Ultimate Fighter. That's because Scottie, a 10th Planet student since day one, arguably knows the 10th Planet system better than anyone other than Eddie Bravo himself . Scottie has proved the effectiveness of the system at every level of competition with a 4-0 MMA (including the TAPOUT show) record and numerous grappling medals with the majority of wins by submission.
Sean Bollinger, 10th Planet black belt, head instructor at 10th Planet Riverside
. Sean developed the "double bagger" aspect of the 10th Planet system, a highly effective variation of rubber guard that requires crazy flexibility but offers superior control and high percentage submissions. Bollinger gives step-by-step instructions on the double bagger and more.
Denny Prokopos, 10th Planet black belt, head instructor of 10th Planet San Francisco.
Denny was the first to receive a blackbelt in the 10th planet system under Eddie Bravo and holds numerous grappling titles, including a gold medal at the FILA 2010 Grappling World Championships and the 2008 Nogi Worlds. Denny turns to his strong wrestling background for the moves he demonstrates here.

Contents:
Disc 1: Scott Epstein
NORTH SOUTH VARIATIONS
-One arm north south choke
-69 flavors
-Epstequitioner
-Russian Cowboy
SPRAWL SERIES
-Darce
-Peruvian necktie
-Peruvian hurricane control
-Peruvian to darce
-Guillotine
THE BACK
-(FDH) Forget the hooks
-Face crush
-Arm triangle
-Arm triangle variation
-Iron shiek

BONUS
TWISTER PASS SUBS & COUNTERS
-Arm triangle counter to twister pass
-Darce counter to twister pass
-Calf crank toe hold combo
TRIANGLE ESCAPE TO LEG LOCK
-Triangle escape
-Legoplata
THE STOCK
-The stock
-Straight jacket
-Kimura
-Americana
-Reverse chicken
-Triangle
-Opposite arm kimura
-Inverted arm bar
-Goose neck

STOCK OPTIONS
-Stock bar
-Broom
-Monoplata variation
GAG REFLEXES
-Gag reflex
-Ezekiel gag
-Mounted gag
BASICS
-Whip up
-Forsaken whip
-Mission Control
DISC 2: Denny Prokopos and Sean Bollinger
DENNY:
Locking the shoulder to an armbar
Chill bar
Chill bar to triangle
RNC variation 1
RNC variation 2
Pimp angle

SEAN
Double bagger to straight jacket
Double bagger to triangle
Double bagger to double cross
Double bagger to gogo plata
Gogo to handcuff options
Double triangle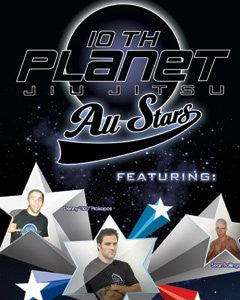 10th Planet Jiu-jitsu All Stars 2 DVD Set
Regular price
$69.00 USD
Sale price
$59.95 USD