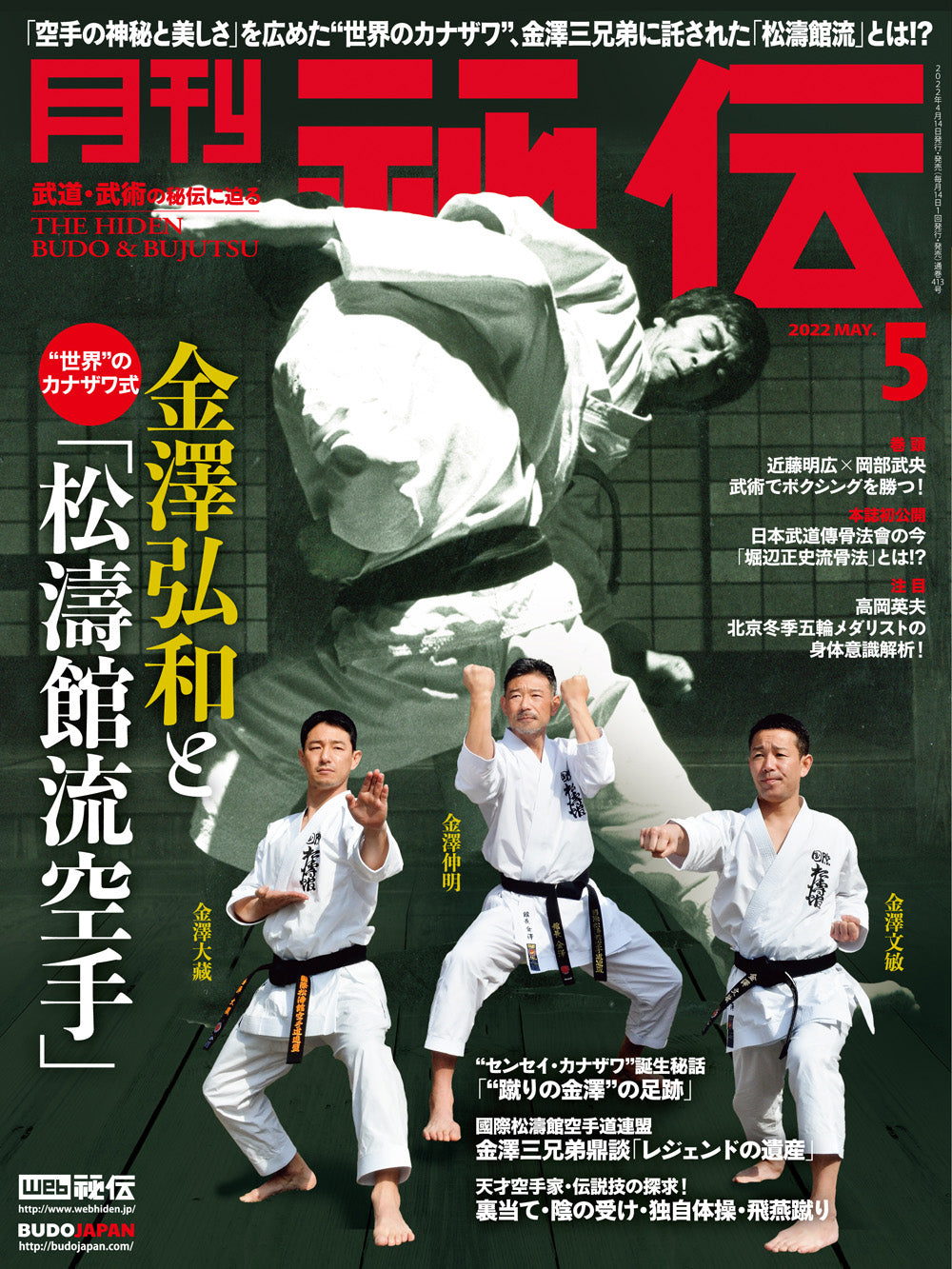 Hiden Budo & Bujutsu Magazine May 2022
Regular price
$19.00 USD
Sale price
$12.99 USD
THIS IS A SPECIAL ORDER ITEM
These items can take approximately 1-2 weeks to arrive here before they are ready to be shipped out by the selected courier service. Special order items are not eligible for return or exchange under any circumstances. Please review product details carefully before adding these items to your shopping cart.
Please Note: If you place an order for other items, they will be held and shipped together with the special order item when it is available. Alternatively you can place separate orders so your regular items will be shipped sooner.
This issue of Hiden includes articles on:
-Hirokazu Kanazawa - the man who spread the mystery and beauty of karate to the world.

-What is the Shotokan style entrusted to the three Kanazawa brothers? 

◎ Introduction: The legend of the karate world "Footprints of "Kicking Kanazawa"
◎ Chapter 1 Three Brothers Kanazawa (Nobuaki, Daizo, Fumitoshi) Dating "Legendary Heritage"
◎ Chapter 2 Quest for Divine Techniques "Backing, Shading, Original Gymnastics, Hien's Kicking Technique"
◎ Chapter 3 Hiwa Kanazawa "Shotokan style karate" Take "and" Beauty "
And more...

Language: Japanese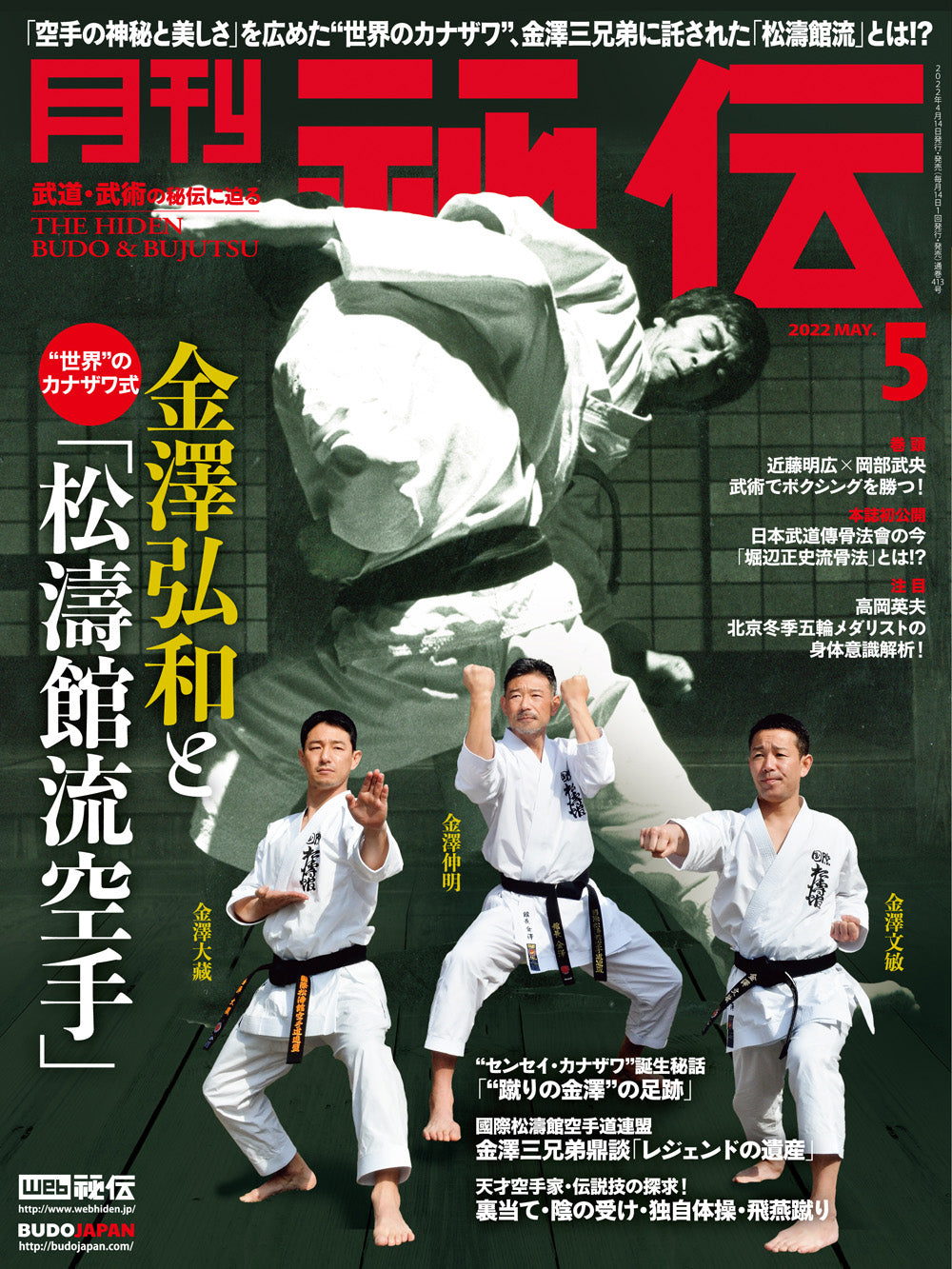 Hiden Budo & Bujutsu Magazine May 2022
Regular price
$19.00 USD
Sale price
$12.99 USD