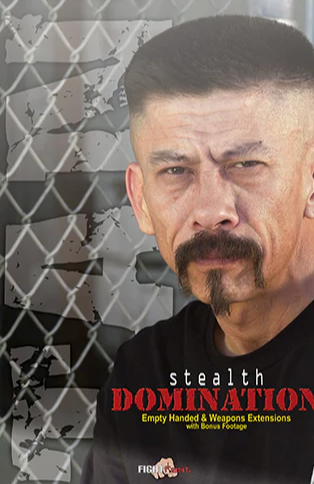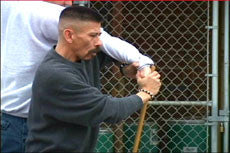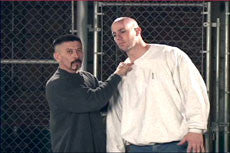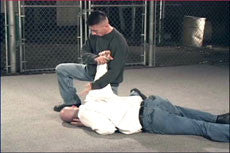 Stealth Domination 2 DVD Set with Michael Tan
Regular price
$119.00 USD
Sale price
$97.00 USD
THIS IS A SPECIAL ORDER ITEM
These items can take approximately 1-2 weeks to arrive here before they are ready to be shipped out by the selected courier service. Special order items are not eligible for return or exchange under any circumstances. Please review product details carefully before adding these items to your shopping cart.
Please Note: If you place an order for other items, they will be held and shipped together with the special order item when it is available. Alternatively you can place separate orders so your regular items will be shipped sooner.
At 43 years of age, 5'6" 140 lbs and skinny Michael Tan is not an imposing figure AT ALL. Doubt that you would look twice if you passed him in the mall.

This unassuming and quiet natured man could have a 230 lb. biker out in the street SO FAST (without violence) that an attacker literally didn't have time to even think, react or even throw a punch. In Michael's new release titled Steal Domination, he reveals his way to effectively and efficiently neutralize violence.

It's like bringing attackers into a whirlpool of their own aggression and back out peacefully on your terms.
In this unique program you will learn to leave your opponent with the hmiliation of being under your total control, and he will be left with the searing memory of pan so intense his eyes will water every time he sees you.

DVD 1: Weapon Extensions

DVD 2: Empty handed with bonus interview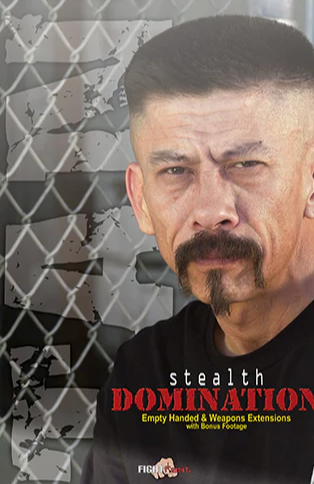 Stealth Domination 2 DVD Set with Michael Tan
Regular price
$119.00 USD
Sale price
$97.00 USD
Twenty stars out five
Twenty stars out five. Excellent production and quality in the techniques. I'm very impressed. Highly recommended