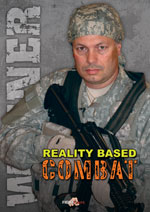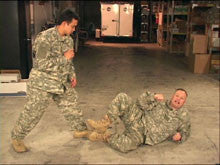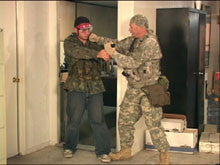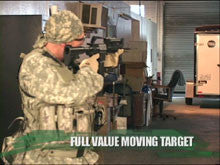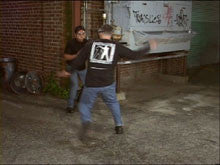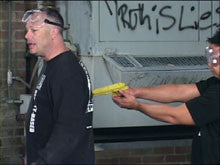 American Tactical Survival 5 DVD Set with Jim Wagner
Regular price
$147.00 USD
Regular price
$159.00 USD
Sale price
$147.00 USD
THIS IS A SPECIAL ORDER ITEM
These items can take approximately 1-2 weeks to arrive here before they are ready to be shipped out by the selected courier service. Special order items are not eligible for return or exchange under any circumstances. Please review product details carefully before adding these items to your shopping cart.
Please Note: If you place an order for other items, they will be held and shipped together with the special order item when it is available. Alternatively you can place separate orders so your regular items will be shipped sooner.
Jim Wagner is one of the world's most respected counter-terrorist expert with a truly amazing record. He's been on the cover of Black Belt magazine twice, and that's the least impressive thing in his background. As counter-terrorist expert, he's been on 146 missions.

Jim Wagner has taught and trained the world's most dangerous fighters including: the U.S. Marines, U.S. Army units, U.S. Air Force Security Forces, German GSG9 Elite Special Forces, Israeli Defense Forces, the Argentine Special Forces, Brazilian GEPA Elite Forces, U.S. Attorney's Anti-Terrorism Task Force, Mexican SWAT, Spanish Special Forces, the London Metropolitan police, Royal Canadian Mounted Police Anti-Terrorist Units, the U.S. Navy, Finland's National Police Academy, the DEA, U.S. Border Patrol, and more.

Jim Wagner spills his most treasured "war-craft" secrets to civilians on this set of three collections.  With an Iron-Clad Money Back Guarantee from fightfast.com you have nothing to lose.  Learn Jim Wagner's secrets through this exclusive DVD set.
Created to Combat The Most Vicious Armed Attackers, AMERICAN TACTICAL RESPONSE Can Instantly Transform You Into A Mega-Dangerous Fighter With The SAME Brutal "Quick-Learn", Combat Tactics Taught To Elite Special Forces Around the World!
5 DVD, 373 Minutes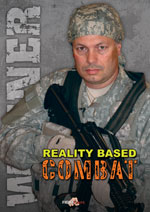 American Tactical Survival 5 DVD Set with Jim Wagner
Regular price
$147.00 USD
Regular price
$159.00 USD
Sale price
$147.00 USD
Great DVDs
This is a very practical and useful DVD set. The 1st DVD teaches you about how to handle a terrorist from grenade attacks and how to move from room to room if you are attacked by a gunman etc. As well as practical ground defence plus more. The 2nd DVD handles gun disarms. A simple and practical method. I found this to be the simplest I've seen yet. He also discusses how long it takes for someone to target you. Very valuable info and practical. The 3rd deals with knife attacks and how to defend. Again a no nonsense approach. Very simple and in my opinion realistic. This is more likely what you would do in real life. All in all a good DVD set. Worth getting to add more practical knowledge to your arsenal.
Excellent instruction !
Excellent instruction ! Jim Wagner is a very good teacher.