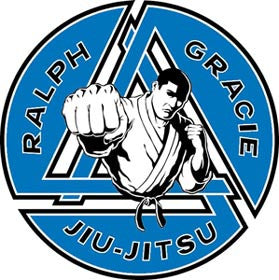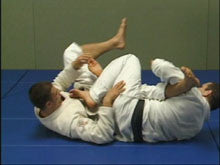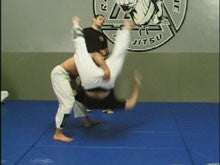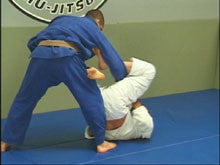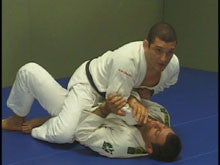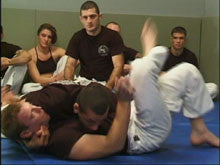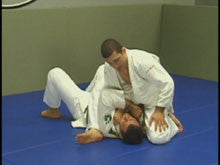 Ralph Gracie 9 DVD Set (Preowned)
Regular price
$249.95 USD
Regular price
$399.00 USD
Sale price
$249.95 USD
For over eighty years, the innovative techniques of Gracie Jiu-Jitsu have proven themselves unstoppable. Learn the same moves that Ralph has used to make himself and others champions. Brazilian Jiu-Jitsu is the fastest growing martial art today. You will be ahead of the competition with the knowledge you gain from these detailed videos.
Video #1 - Finish from the Mount
We've all seen Ralph finish from the mount! Now he will take you step by step on how to finish your opponent from the mount!
Video #2 - Open Guard Sweeps and Attacks
Learn how to turn the tables on your opponents and surprise them by sweeping or finishing.
Video #3 - Jiu-Jitsu Leg Attacks
Ralph takes you through his favorite leg attacks, new and old.
Video # 4 - Attacking from the guard.
Always Attack. Ralph's #1 rule. Learn to make your guard more aggressive and effective.
Video # 5 - Side and Back Attacks
Imagine having Ralph Gracie on your back. Ralph will show you how to finalize from the guard.
Video #6 - Vale Tudo Takedowns & Closing the Distance
This tape shows explains why Ralph is so effective at taking his opponents down. He shows you step by step how to close the distance and take down your opponent down to finish the fight.
Video #7 - Vale Tudo Passing Guard & Side Control
This tape shows you step by step how to pass the guard and finish your opponent.
Video #8 - Vale Tudo The Mount & Back
On this tap Ralph will share his secrets on his preferred finishing moves. As a BONUS he will explain techniques he used in his actual fights.
Video #9 - Vale Tudo Guard
Being caught on the bottom and not knowing what to do is the most dangerous position in Vale Tudo. Ralph explains the importance of the Vale Tudo Jiu-Jitsu Guard and reviews his personal strategies.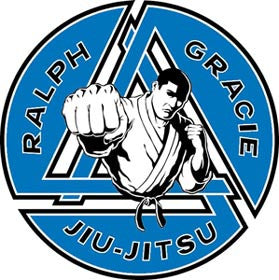 Ralph Gracie 9 DVD Set (Preowned)
Regular price
$249.95 USD
Regular price
$399.00 USD
Sale price
$249.95 USD
Do It!!
I had a hard time justifying $249 for a set of dvd's. I finally decided to buy the set and I am so glad I did. The little detail that Ralph describes is only available on these dvd's and I have not seen anywhere else. After watching the first dvd, I went to practice and caught person after person with the moves i just learned. The dvd's are for real!!!
very good
A lot of great moves. Ralph must be a very generous person for teaching so much good technique on an instructional.
good
There is a lot of wonderful techniques on this instructional. many new moves I've never seen. He explains them very well. Sometimes it drags and can get kind of boring. Also there is a lot of information on this instructional. It can take quite a while to digest all this stuff (at least 6 or more months).
Highly recommended
Ralph Gracie is an amazing instructor and these videos show why is so great. Clear concise and effective teachings. Highly recommended