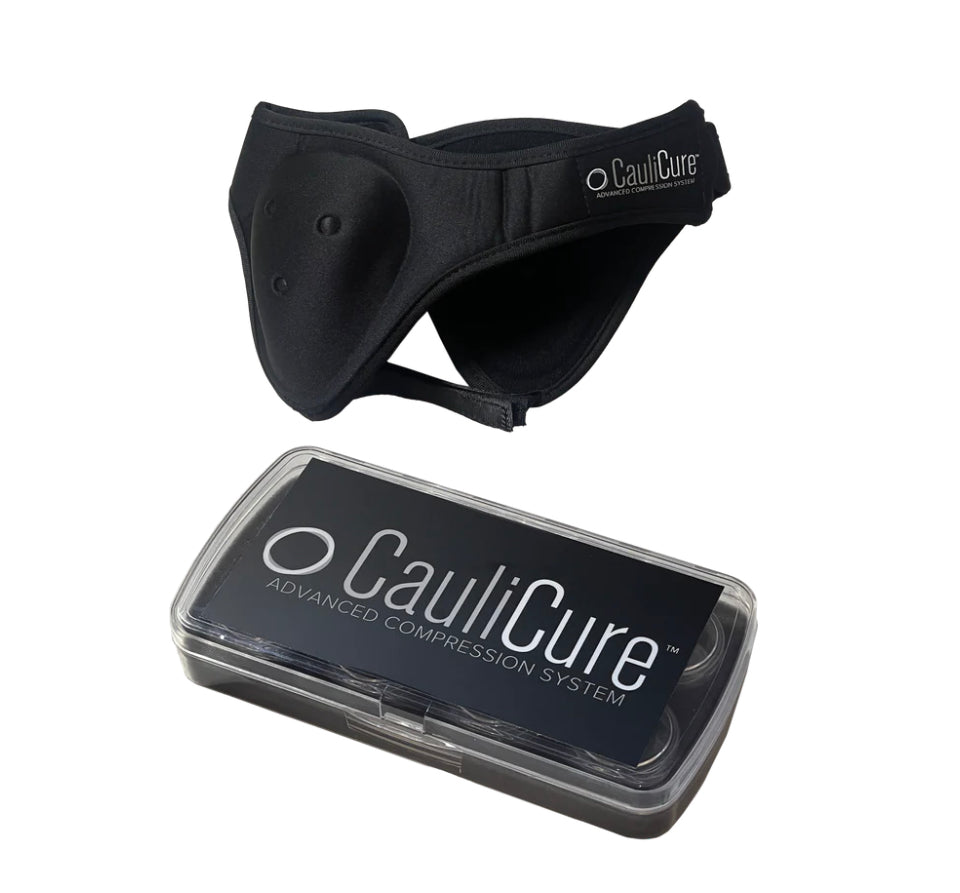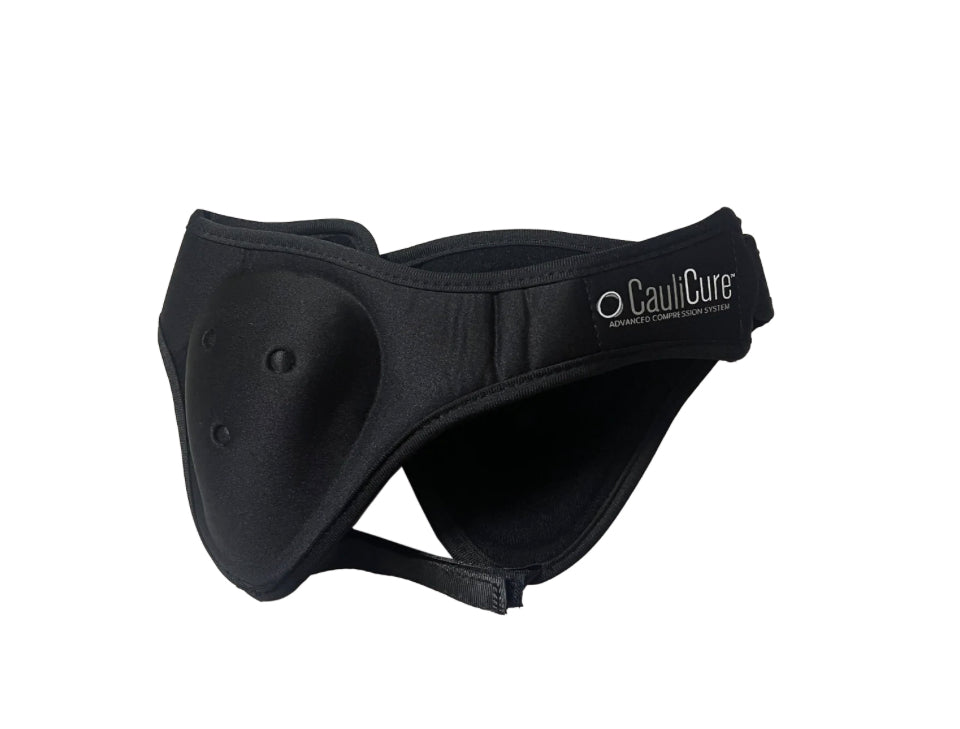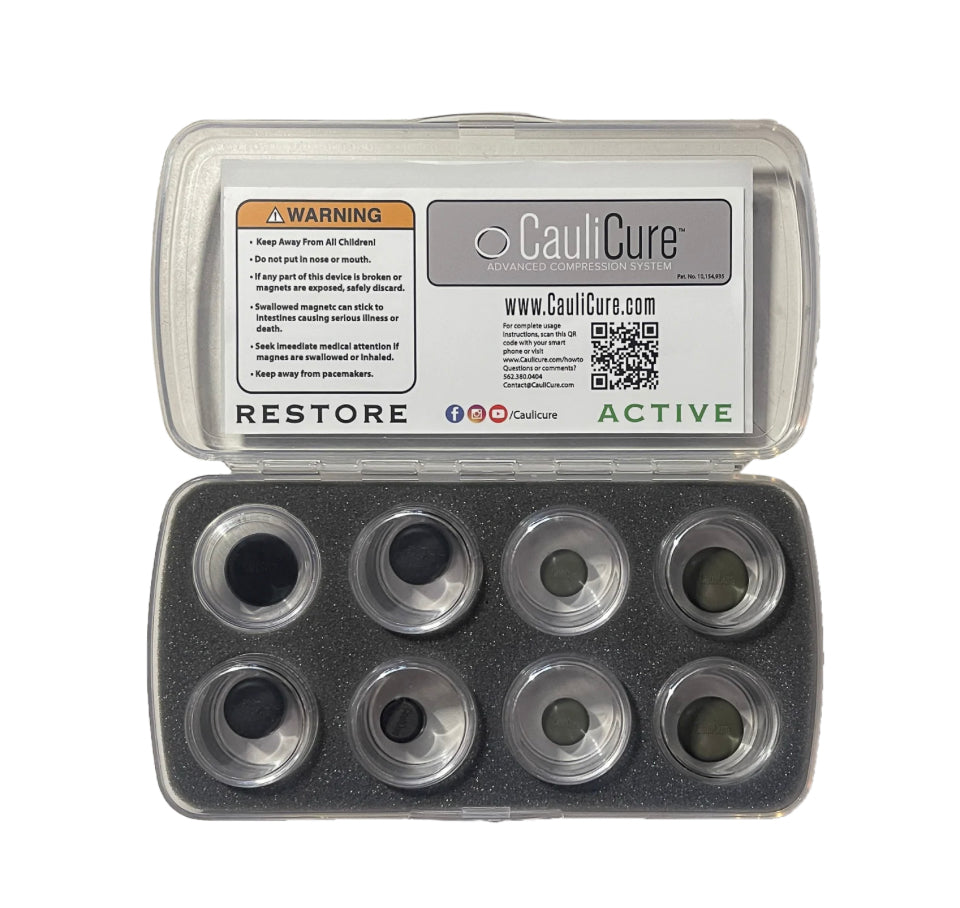 CauliCure Advanced Compression System - Cauliflower Ear Prevention System
Regular price
$139.00 USD
Regular price
$199.00 USD
Sale price
$139.00 USD
"Cauliflower Ear", while a badge of honor for some, can be an embarrassing disfigurement for others. Fortunately CauliCure can help to restore your ears to their natural shape!
In 2015, CauliCure™introduced the First CauliCure™ Compression System. Since then, thousands of Grapplers, Wrestlers, Boxers and Rugby Players have used CauliCure™ to Manage, Treat and Prevent the painful and disfiguring effects of Cauliflower Ear.

Now in 2019 Caulicure™️ proudly introduces a 2nd Generation of the system in one easy and reusable product.
Caulicure™ RESTORE:
The system has been re-introduced with a few key changes providing an even better outcome in maintaining the shape of the ear. 
We now have a proprietary magnet manufactured specifically for improving the comfort and pull strength required to safely compress the ear tissues almost effortlessly. In addition, the medical grade silicone has been modified to be more durable and softer than ever before.

The compression band has been altered to fit more comfortably, while offering the same reliability in keeping the discs in place while you sleep.

Lastly, the small disc has been modified to be slightly larger in diameter, lower profile, while allowing a more stable fit during daytime and nighttime use.
Caulicure™ ACTIVE:
The Caulicure™ ACTIVE compression discs were designed to allow continued compression while training, competing, or practicing on the mats or on the field.
Creating a system to allow for uninterrupted compression from the very onset of ear damage to complete resolution, is the single most important requirement for any grappler, wrestler or rugby player.
The Caulicure™ ACTIVE discs are low profile, strong, very durable, and are designed to be worn under the provided headgear.
The Caulicure™ ACTIVE discs REQUIRE headgear to work effectively.  Any wrestling headgear will work.
What's in the box?
RESTORE - 4 compression discs including 1 Large, 2 medium and 1 small. These can be applied before or after the ear fills with fluid and are designed to be worn all day and night.

ACTIVE - 4 compression discs including 2 large and 2 small. These are to be applied during training, competition or practice only. You must use these discs under headgear at all times. Remove these discs after activity is over, and apply the RESTORE compression discs immediately.

One compression band to secure the discs while sleeping.

Antibiotic ointment and alcohol pads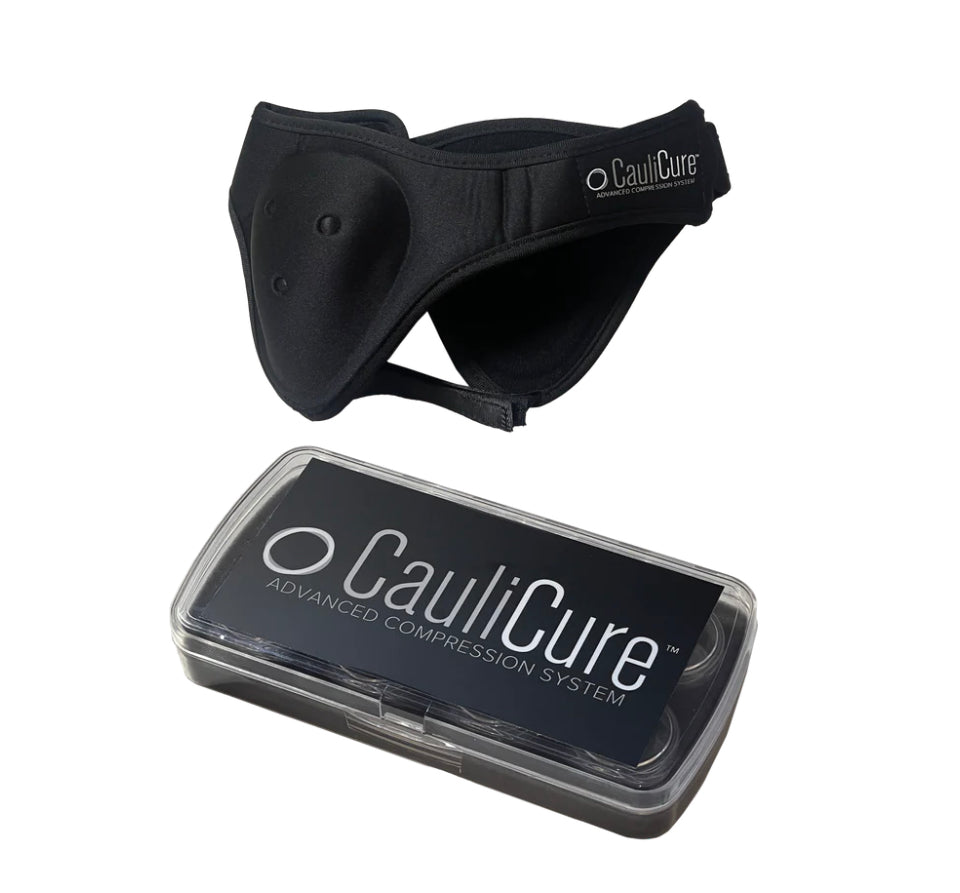 CauliCure Advanced Compression System - Cauliflower Ear Prevention System
Regular price
$139.00 USD
Regular price
$199.00 USD
Sale price
$139.00 USD